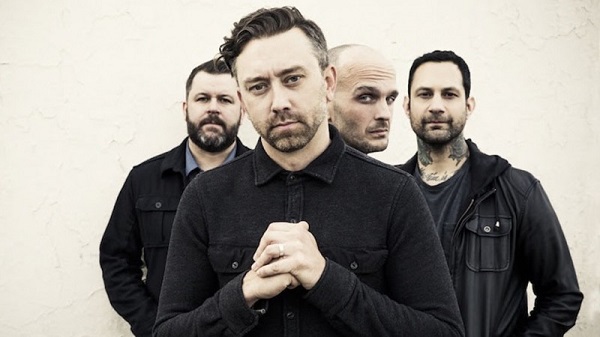 "I always say our shows are kind of an interactive experience, we feed off the crowd and the crowd feeds off of us and we're all kind of in it together, there's no like up on a pedestal like this rock star band. We want to get down in the trenches with our fans and I love that."
From Release: In Australia alone, Rise Against have achieved more than 200,000 album sales, thanks to hits such as 'I Don't Want To Be Here Anymore' and 'Help Is on the Way' and albums The Sufferer and the Witness (2006), Appeal To Reason (2008), Endgame (2011), and The Black Market (2014). Recorded in Nashville with Grammy-winning producer Nick Raskulinecz (Foo Fighters, Alice in Chains, Deftones), Wolves smashed into the charts upon its release in June: hitting #5 in Australia's ARIA Albums Chart; #9 in the US Billboard 200 (and a trio of #1 debuts in the 'Hard Rock Albums', 'Rock Albums' and 'Top Alternative Albums' charts), and #20 in New Zealand.
While in Sydney, Australia, we sat down with Joe from Rise Against to talk about their Australian tour, newest album 'Wolves', memories, anniversaries, Journey, and much more! Check it out below.
Essential Information
From: Chicago, IL, USA
Band members: Tim McIlrath – Vocals / Giuitar, Zach Blair – Guitar, Joe Principe – Bass, Brandon Barnes – Drums
Website: http://www.riseagainst.com
Latest Release: 'Wolves' (Out Now – EMI Music Australia)


Check out out review of the Sydney show here