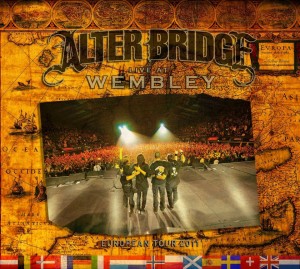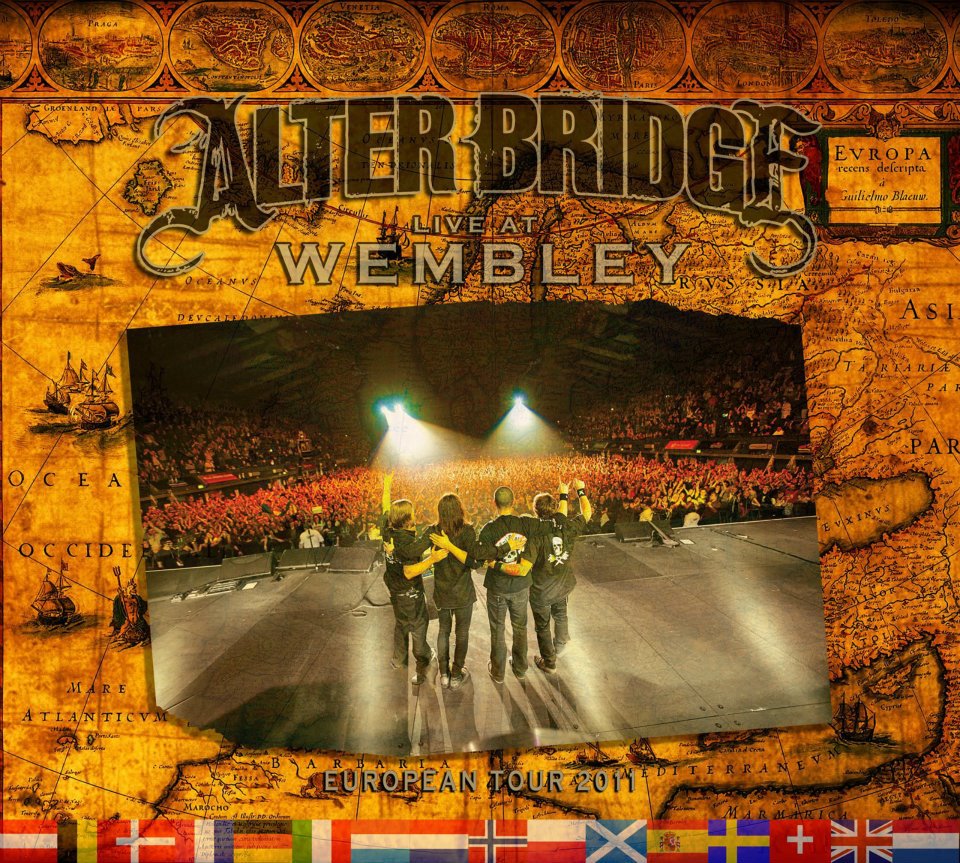 Thanks to our friends at Via Vision we have a bunch of Alter Bridge Live At Wembley DVD's to give away, yes that's right, how cool is that?
Given that it's Easter and all, we could send you on an "Easter Egg" hunt and have you work hard for your prize, but we are going to make it as simple as sending us an email to mtrbwy@maytherockbewithyou.com and stating what your favourite Alter Bridge song is.  That's all…
If you are a lucky prize winner, we will contact you via email for postal address details.
Good luck and may the rock be with you!
COMPETITION CLOSES: FRIDAY 13TH APRIL
ALTER BRIDGE – LIVE AT WEMBLEY
Via Vision is pleased to announce the release of the Alter Bridge: Live at Wembley.  It will be available to buy on both Double-disc DVD and Blu-ray from April 4th.
This watershed gig represents the most significant moment in the burgeoning career of the four piece Alter Bridge.  Formed by members of the multi-platinum Creed, a band having sold in excess of 30 million album sales to date, Alter Bridge brings together founder Mark Tremonti, Scott Phillips and Brian Marshall with Myles Kennedy, front man for the latest solo project by Slash.
Shredding through a 21 song set list comprising tracks from all three of their studio albums, Alter Bridge: Live at Wembley commemorates the rise and rise of one of the most exciting hard rock outfits on the planet. The 21 track showcase, shot on November 29, 2011, in front of a capacity crowd at the world famous Wembley Stadium, Alter Bridge: Live at Wembley includes an exclusive 16 track CD and one hour documentary.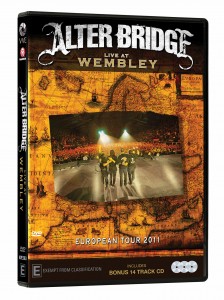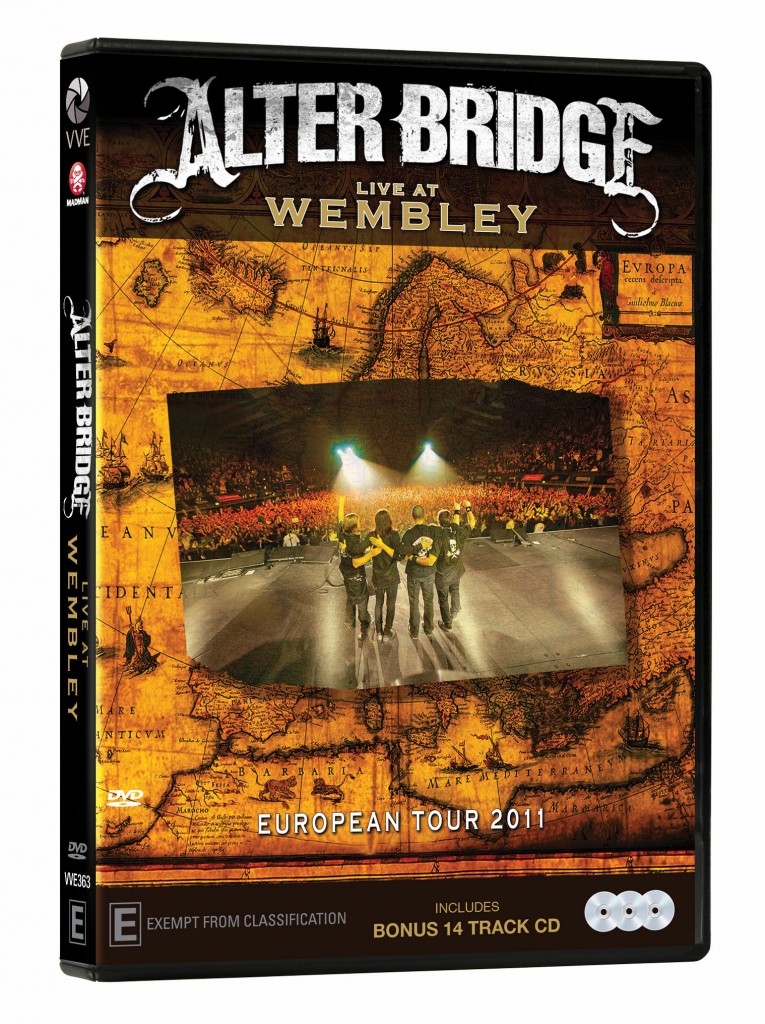 "Alter Bridge boasts a passionate and loyal fan base in Australia and New Zealand as proven by their recent sold out Australian tour," says Nick Wayman, Via Vision Entertainment Executive. "We have high hopes for the Alter Bridge Live at Wembley release and are pleased to offer it across two formats in the best visual and audio presentation available."
Hits "Rise Today," "Watch over You," "Blackbird," "Ghosts of Days Gone By," and "Isolation," from the band's three studio albums One Day Remains, Blackbird and third and most recent album AB III, erupt with a pyrotechnic feast for the senses. Award winning director Daniel E. Catullo III, who has shot films for Rage Against the Machine and the Smashing Pumpkins, delivers a unique vision bound to thrill fans of live rock and Alter Bridge, alike.
Synopsis: There's not a spare seat in the house at Wembley Stadium for the concert event Alter Bridge: Live at Wembley, a culmination of Alter Bridge's 2011 UK tour and ascent to world prominence. The live showcase captures 21 tracks from the band's three albums in front of a legion of adoring fans.
Track listing: 1. Slip to the Void 2. Find the Real 3. Ghosts of Days Gone By 4. Before Tomorrow Comes 5. Come to Life 6. All Hope is Gone 7. White Knuckles 8. Brand New Start 9. Metalingus 10. Broken Wings 11. I Know it Hurts 12. One Day Remains 13. Cour D'Alene 14. Buried Alive 15. Blackbird 16. Wonderful Life 17. Watch over You 18. Ties that Bind 19. Isolation 20.Open Your Eyes 21. Rise Today
Running time: 180 mins. Aspect ratio: 16:9. Sound: 5.1 DTS
Check out our recent interview with Myles Kennedy…
Check out our recent interview with Brian Marshall…
Check out our photo's from the band's recent Melbourne show with Steel Panther…