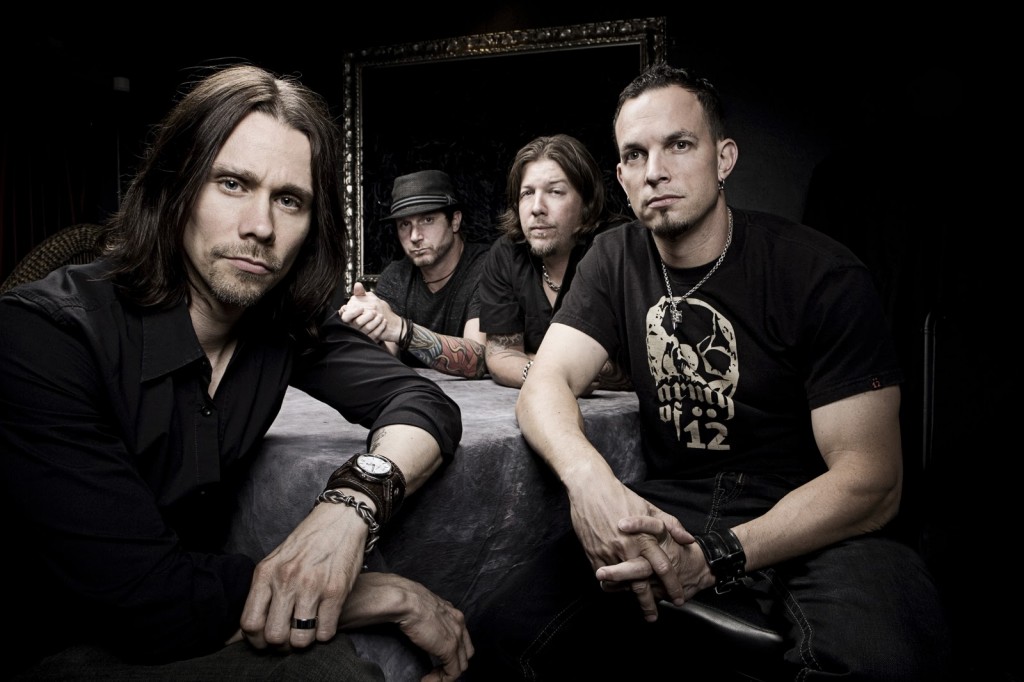 "We're probably not going to get back together…  Alter Bridge probably won't get back together until I'd say November of this year, so it's something else we can put out there that keeps the fans interested and keeps it alive."
Four years after their last visit to Australia, Alter Bridge are finally returning for the Soundwave Festival as well as two sold out sidewaves with Steel Panther which is one of the hottest tickets in town!  To celebrate their tour they have released their special tour edition version of their killer album ABIII, this one called ABIII.5 with bonus tracks and a documentary.
We had the chance to speak to Alter Bridge's bass player Brian Marshall about the release, touring and just how the band works when they're off on their 'side projects' ha ha namely Myles with Slash and Mark, Scott and Brian with Creed…
We have spoken previously to Mark Tremonti when you were working on ABIII, since then a lot has happened and you're actually now about to release ABIII.5 in Australia, with three new songs on there, what was the idea behind this little bonus?
We did already release that in Europe and we basically had a lot of footage that we wanted to use and give the fans something to get excited about for the tour and for us being over there again and it's just something else for the fans.
Were these songs written specifically for a bonus or were these outtakes from the original recordings?
Yeah we actually recorded it at the same time, I think we recorded eighteen or nineteen songs and we only wanted to put, I don't know how many is on the original, maybe fifteen, so we put fifteen on the original and then for the 3.5 we had those other songs and we just wanted to give the fans something else and it just kind of worked out that way.
Tell us a bit about the documentary that will be released with it, is this a doco from the bands beginnings or more so of recent times?
More so recent times, it's going to be a lot of backstage stuff a lot of interviews with some of our management, our production guys, it's runs the gamut with the crew and the band and just kind of behind the scenes with fans and everything that goes along with being out there on the road and having fun on tour.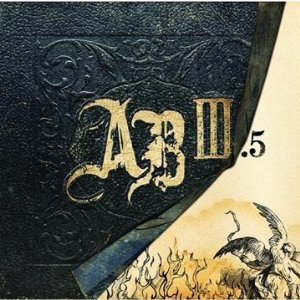 What was the idea behind doing this now?
Because we just want to give the fans something else in support of the tour and us being back in Australia again and we're excited about being over there again and we just wanted to give them something else before we go on a little bit of a hiatus.  We're probably not going to get back together, Alter Bridge probably won't get back together until I'd say November of this year, so it's something else we can put out there that keeps the fans interested and keeps it alive.
Of course you are heading back to Australia for the soundwave festival, and with Myles being no stranger to playing Soundwave, has he given you guys any idea of what to expect?
Well we've played quite a bit of festivals, what would be so different about this one?  We've basically toured the entire Summer over in Europe and did festivals over there and it's something we like to do, we like to be able to mingle with different bands and get to know different people out there on the road and you really get to turn yourself on to a crowd that may not have normally heard one.  It's just one of the things that's really cool for bands is to get more exposure.  We're just excited about doing it.  The last time we were there we toured with Disturbed and no one had really heard of us or anything, I think we're building some hype over there and we're excited to get back for our Australian audience.
Do you have any memories from your last trip here?
Yeah, I remember playing shows and flying everywhere with all the guys, that was a cool experience.  Unfortunately we only got to play for like half an hour.  It was fun, you know, we'd been over there before with Creed, so it was probably my third time going to Australia.  It's funny when you're out on the road, you don't get to see a lot of the beautiful cities in Australia, you're in and you're out and that's kind of the downfall about being on tour, you really can't see all of the sites that you'd like to but at the same time it's just cool to get out there and see what you can if you get a day off.  We just live for performing.
What can we expect to hear set wise?
We haven't really talked about it, mostly ABIII, and then we'll play probably five to eight songs off the other two records, I don't know how long our set time will be but I hope we'll be able to put in a lot of the heavier stuff as possible because we like to play the heavy songs.
You're also playing two sold out Side shows with Steel Panther in Sydney and Melbourne, can we expect anything out of the ordinary at these shows?
I expect everything out of the ordinary ha ha, those guys are something else.  They're quite a bunch of characters, they're freakin' hilarious for one but just watching their performances and the way they interact with the crowd and they're bringing back that whole 80's hair metal kinda thing, it's just really a fun show.  We're kinda thrilled about that.  I'm 80% sure we'll end up playing with them at some point on the night.
To me it seems as if Alter Bridge is the most laid back band, when Myles is off with Slash, you guys can do Creed and seems you can just reconvene when required.  What do you think it is that makes it happen so smoothly?
Outside looking in it may seem that way, but it takes a lot of planning and a lot of talking about our plans in the future and we have to plan for at least a year ahead, Myles is out with Slash and he's wrapped up and they're out doing their thing, then we get together and we're doping Creed.  It may seem seamless but there's a lot of planning that's involved with it at the same time and I like to keep everybody happy, especially the fans, once you get into Alter Bridge, some fans may be more Creed than Alter Bridge and they get upset with other Alter Bridge fans and they start a little war and we can all co-exist here and try to diffuse any situation like that and keep them all happy and just going forward and doing what we love to do.  Honestly I love all of it, we just love what we do, I love both bands, I have a passion for it and I like our music.
Has there ever been a time when there has been a clash though?
No, I don't believe there has been, once we know what Myles' plans are we work around it and he wants to know what our plans are and we work around it, we make it happen.
Have you guys been working on any new material while out on tour?
Yeah, Mark and Myles are constantly writing, they'll kind of throw ideas out to us at sound check, there is new material in the works, it's just trying to decide which way to go with it because sometimes a particular guitar riff might be geared more towards Myles but if it's more riffy and heavy Mark will put his touch on it.
On the flip side, what about a new Creed album, is that in the cards?
Yeah definitely were already working on the material, right when Alter Bridge got back from Europe we got home we went down to Orlando and Scott and Mark and Scott and myself got together and we put together about six new songs and it looks like after this Australian run we're going to get into the studio and track them.
I need to ask, when do you think we'll see Creed back in Australia?
We're talking about it, no plans as of yet but it's always on the cards.
Lastly, do you have a message for your Australian fans?
Yeah, we're just really looking forward to getting back over there and building a fan base, that way we can come over there a lot more and we're just excited to meet all of you and we look forward to seeing you at the shows.
Essential Information
From: Orlando, Florida
Band members: Myles Kennedy – Vocals, Guitar, Mark Tremonti – Guitar, Vocals, Brian Marshall – Bass, Scott Phillips – Drums
Website: http://www.alterbridge.com/
Latest release: AB 3.5 – Roadrunner Records
Sidewave details with Steel Panther – Both shows SOLD OUT
TUESDAY 28 FEBRUARY – SYDNEY, ENMORE THEATRE – Lic A/A
WEDNESDAY 29 FEBRUARY – MELBOURNE, THE PALACE – 18+