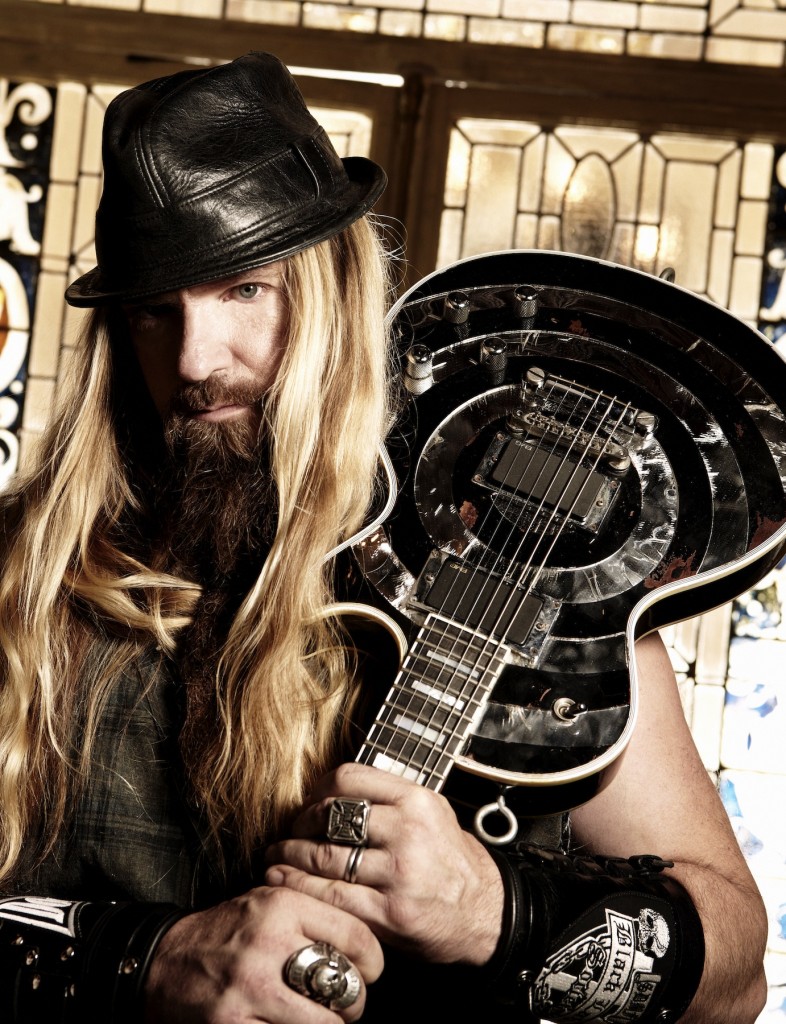 "Zakk Wylde, One of the 100 greatest living rockstars" – Revolver Magazine
A heavy metal immortal, Zakk Wylde has ridden the rock and roll rollercoaster having played alongside Ozzy Osbourne for more than 2 decades conquering the world's biggest stages and releasing multi-platinum albums.
Founding  ZAKK WYLDE's LACK LABEL SOCIETY in 1999, the band has gone on to achieve phenomenal success commanding a legion of fiercely loyal fans. ZAKK WYLDE's LACK LABEL SOCIETY  8th studio album 'Order of the Black' is a cacophony of heavy riffing, heartfelt ballads, thunderous metal and epic thrash which sees them "onto another grin inducing winner here and long may it continue." – Rock Sound
Brace yourself because HELLYEAH featuring metal's baddest group of outlaws, Vinnie Paul (Pantera), Chad Gray (Mudvayne), Greg Tribbet (Mudvayne) and Tom Maxwell (Nothingface) are bringing their 'let's-tear-the-world-a-new-ass' attitude and bonafide fist-pumping metal anthems for two special sidewaves. "Each person who was present felt it, in their soul and in their heart that metal lives."  – antiMusic.com
For BLACK TIDE evolution is a big part of growing up. Returning with their dynamic sophomore album 'Post Mortem' showcasing the bands creative expansion with hard-hitting riffs, fist pumping choruses and the perfect dose of melody. "Equal parts muscle and melody, a slick distillation of every act between Iron Maiden and Avenged Sevenfold" – Revolver Magazine
HOLY GRAIL is heavy metal personified. Their latest offering 'Crisis in Utopia' possesses a seemingly infinite arsenal of mind blowing riffs, skyscraping vocal melodies and devastating drum dynamism.  With fans and critics singing their praises with Thrasher Magazine declaring "HOLY GRAIL are the reason that heavy metal will never die" and Decibel Magazine calling them  "The Most exciting prefix- free metal band to come out of L.A in the last two decades".
Check out our interview with Zakk Wylde right here…
Check out our interview with Greg Tribbett of Hellyeah right here…
——————————————————————————————————-
TICKETS ON SALE FRIDAY 20 JANUARY 9AM (AEDT) 
TUESDAY 28 FEBRUARY, MELBOURNE, THE FORUM– 18+
www.ticketmaster.com.au 
THURSDAY 1 MARCH, SYDNEY, THE METRO– Licensed All Ages
www.ticketek.com.au 
Presented by Soundwave Touring