"Like if you put on an old Ramones record, or a Descendants record, or a Green Day record, from the first track to the last, it's like a nonstop upbeat, fun, party time feel and you can sing along to every song and it's like a train coming through.  That's what we were really trying to go for with this album, just that non-stop vibe."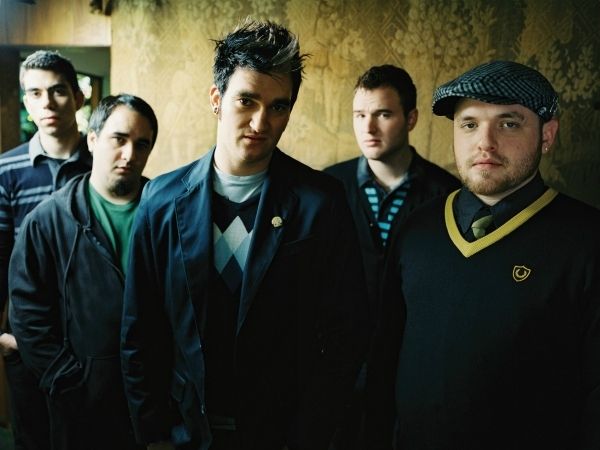 When it comes to pop punk, there are few bands that have been around for as long, or do it better, than New Found Glory.  Set to release their 7tth studio album Radiosurgery on September 30th  here in Australia, the band have recorded what is probably their most upbeat and infectious collection of songs yet!
Once again teaming up with producer Neal Avron who worked on the bands 2002 album Sticks and Stones and 2004 album Catalyst, Radiosurgery has also seen the band really focus on bringing together elements of pop punk old and new, no better evidenced than choosing to cover the Ramones classic Blitzkrieg Pop for the album.
Giving us a more in depth insight into the making of the album, we recently chatted with vocalist Jordan Pundik.
Hey Jordan, thanks for taking the time to chat today!  So with your album still a few weeks away from release and the media wagon no doubt in full swing, how are you feeling right now about the album and the likely reaction from the fans?
I'm really excited.  I get excited for every record because the fans are what drive us, you know.  So I am really curious what our fans are going to think.  I think they're going to love this record, but we will see!
How would you describe this record?
I think it's one of those records where we had the intention of taking what influenced us growing up and bridging the old with the new.  Like if you put on an old Ramones record, or a Descendants record, or a Green Day record, from the first track to the last, it's like a nonstop upbeat, fun, party time feel and you can sing along to every song and it's like a train coming through.  That's what we were really trying to go for with this album, just that non-stop vibe.
Neal Avron, who helmed three early NFG albums (2000's self-titled release, 2002's Sticks And Stones and 2004's Catalyst). How is it different recording with Neal Avron now that you guys have so much more experience?
Well we knew going into this record we were going to be with Neal Avron again and I think that really helped us to write the best songs we could write.  We knew that Neal wouldn't do the record if the songs weren't there.  We demoed for like 8 months sending songs back and forth and the first batch of songs, Neil didn't like.  He thought they weren't what they could be.
Back in the days when we first worked with Neal we were on a major label and we could spend as much time as we wanted.  This time we did it at Neal's house, which was a really cool thing to do.  Working with Neal again it was like he never went anywhere. All the old jokes were still funny and he is really a stickler when it comes to lyrics and pushing us.  It felt right and felt good and actually really felt the same.
What was the inspiration behind calling the album "Radiosurgery"?
That's in part due to a lot of the songs having to do with the mind and going crazy and the ups and downs of different relationships.  From being mad, to denial, to regret, to basically moving forward.  Especially with the first song, the title track, it's about losing your head and you can't get this person out of your mind.  Radiosurgery as a medical procedure is like surgery without cutting you open, and in the song, that person is like the tumour you are trying to remove and the music is sort of the surgery I guess!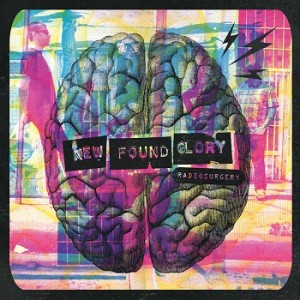 How did you find recording this album vocally, did Neal really push you?
Yeah, Neal always pushes me.  He makes me do things maybe 15, 20 times.  It's a little daunting, but in the end, I want to be able to listen to the record without cringing, you know!
For the album you have recorded a cover of the Ramones Blitzkreig Pop, out of all the covers, what was it about that song that demanded you cover it?
When people hear the Ramones, that's like the first song they go to.  We actually did a show with Marky playing drums with us, we played all Ramones songs and it as awesome. I was telling my Aunt about it and she was like "hey, ho, let's, go…". So it's just kind of like one of those songs that gets the crowd going and singing along!
Being your 2nd album on your label Epitaph, how are things going in that space?
Yeah man, it's been nothing but positive vibes with them.  I think it's in part due to Brett, because he is in a band and he gets it.  When he's listening to potential songs you are going to put on the record, he's not sitting there on his blackberry pretending to listen!  He's actually really listening and will give you a straight answer if he does or doesn't like the song.  He totally gets being in a band and knows what the real focus of being in a band is.
How does NFG try and stay relevant and assert your authority with what seems to be a plethora of young pop punk bands these days?
I think we try and stay relevant by bringing along the bands that are doing it for the right reasons.  We kind of know what's up with out scene and our genre.  I think we are really keen on what our fans like.  I feel like where the state of pop punk is at right now, there's a bunch of bands doing it for all the right reasons and with good intentions, then there's bands that are just doing it because it's cool right now, you know.  It's kind of never really gone anywhere, it's always been here, we've been going strong, but there's some bands that did it because it was cool in the early 2000's, then when it stopped being played on the radio, they stopped playing and moved onto something else.
You were out in Australia earlier this year for Soundwave Festival, how did you enjoy your time at Soundwave?
It's always a fun time playing in front of massive amounts of people and there's tonnes of bands that you wouldn't normally play with and hang out with.  I don't think Fucked Up would ever tour with us, but we hung out with those dudes and it was really fun.  Like The Gaslight Anthem, they're rad guys and we found out they used to go to our shows all the time.
Over the years, have you observed the demographics of your fan base changing in anyway?
It definitely really comes in waves.  We have our fans that have been with us since the beginning and there will be a couple in the front, still in the pit, but then they will he at the back drinking at the bar.  Some bring their little brothers and sisters or their younger friends and I feel like when we are out in tour it's like young kids all the time.  Singing the words and it's really cool that we can still do that.
Rather than asking in what ways you have changed as a band over the years, I am going to ask, what are some of the things that you think haven't changed over the years?
I think what's stayed the same is the way we run our band and the way we do things.  We always want to put out the best record we can and we always want to be cool to our fans because they are the driving force behind our band. We have been the same band members since we started, except for the first three months.
As you just mentioned, your line up has practically remained unchanged since the beginning.  You guys obviously must get along really well, what do you attribute this longevity of togetherness to?
Well we get along relatively well haha…  We have gotten into battles before, but we are like brothers, it's like fighting with your brother.  We will strangle each other and call each other names and punch each other and stuff and then 10 minutes later we will have made up.  We realize everything we have is because of this band.
Essential Information
From: USA
Band members: Chad Gilbert, Jordan Pundik, Cyrus Bolooki, Ian Grushka, Steve Klein
Website: www.newfoundglorystuff.com
Latest release: Radiosurgery (September 30, 2011, Epitaph Records)