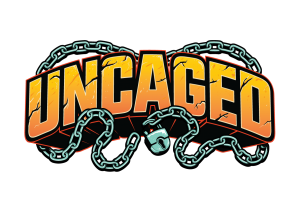 Rock fans on a whole, rejoice. 2022 brings in a new summertime festival just in time for our lockdown shackles to be removed and for us to rediscover the simple joys of live music and community.
Uncaged (Presented by Silverback Touring) is the newest rock festival on the Australian festival circuit and packs a punch of musical diversity catering to fans of hard rock, alternative, pop punk, prog, metal and everything in between.
The first line up offering features heavyweights, Wolfmother, who headline Uncaged after spending the majority of their career touring and selling out theatres, stadiums and festivals the world over. Uncaged marks the bands return to Australian festival stages following their last major Australian tour in late 2019 and early 2020.
They will be joined by a plethora and who's who of the Australian rock scene, including Magic Dirt, Kingswood, The Getaway Plan, The Superjesus, Tumbleweed, Bodyjar, End Of Fashion, The Hard Ons, The Meanies and Twelve Foot Ninja.
The diversity doesn't stop there with a wide range of emerging Australian talent featuring: Ocean Sleeper, Banks Arcade, The Dead Love, Lagerstein, Caligula's Horse, Alt., El Colosso, Circles, The Black Cardinals, Future Static, Psycroptic, These Four Walls, Dregg, Molly & The Krells, The Last Martyr, Frankies World Famous House Band Plays Sabbath, The Omnific and Dead City Ruins.
On the festival, Silverback Touring's Danny Bazzi says, "We are all so excited to break free from lockdowns and the pressures of the last two years. Now is the time to get out and enjoy live music in a festival setting with some legends of Australian music and a whole bunch of amazing up and comers. No matter what your flavour, there is something here for everyone to enjoy and to discover, all with some big festival vibes. This is the rock festival for rock fans, by rock fans".
UNCAGED Festival Dates:
Sat 22 Jan – Brisbane, Showgrounds
Sat 29 Jan – Melbourne, Coburg Velodrome
Sat 12 Feb – Sydney, Showground
Members pre-sale commences: Thursday 14 October to Sunday 17 October.
General on sale: Monday 18 October at 9am
Tickets and information: uncagedfestival.com