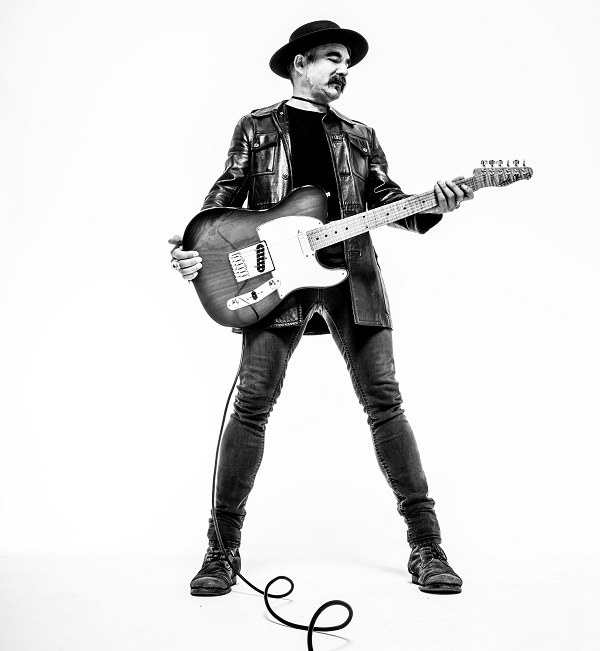 In the 'never thought this would happen' files, tonight here we are to see Jack Jones perform the songs of his former band, Southern Sons. I know right? So teenage Troy is ready to relive the songs of my youth and listen to arguably one of the best voices in the country deliver them.
'More Than Enough' opens the show and immediately that talent we know Jack for shines, his voice is as good as ever and just hearing him play a song I never thought I'd hear live is a treat, I say this because I never got to see Southern Sons back in their hey-day so this is a treat for me and everyone here as this is going to be something nostalgic and awesome. The funky groove of 'Living This Way' kicks in and once again the vocals are as clean as you'd expect, with Phil on the keyboards shining in the solo his great band play this one out. As Jack intros 'Always And Ever' the band joins him to take on one of Southern Sons' biggest hits, a song that just has that hook and that middle 8 to top it off which just cements it. I'm looking around watching people sing along, tap their feet and move to the music which is testament to a brilliant hit song.
Telling a story about 'Something More' and thanking the other band members that made the band they bust into the song and some great guitar work shines through. 'Which Way' keeps things going before a stool takes the front of stage and an acoustic guitar follows as 'Hold Me In Your Arms' takes its place in the set and sounds so good with just the guitar and keys. Jack's voice is as pristine as ever on this one and as the crowd joins in for the chorus you actually realize how big a song this was and still is. Taking it to the second record 'Nothing But The Truth' (and my favourite Southern Sons album) with 'Wildest Love' and then throwing in a track from 'Zone' which I didn't expect namely 'Let It Go', and hearing a song live for the first time is always awesome but when it's over twenty years since it was released it's even better. Wow. He just hit and held a note that was out of this world, you seriously need to see him live, I'm telling you now.
Changing guitars and inviting Melinda Jackson on stage to sing a cover of 'Falling Slowly' which is always a good song no matter who sings it, regardless of spiders. The band returns to the stage and stick with the covers and this time it's 'Shallow' and they rocked the hell out of it. Wow. Melinda has some pipes on her, and the balance of these two singing together was something to witness! 'Hold On To The Memory' could be considered a big power ballad and I'm ok with that as you would be aware if you follow any of my other reviews. Some great harmonies from bass player Kit Riley and some excellent guitar work from Jack make this a stand out. 'Waiting For That Train' takes me back and is arguably the rockiest song of the night and the playing was exceptional. Throwing in 'Can't Breathe' which picks the tempo up giving drummer Marcus a workout and allows the band to shine and especially Jack to once again show you how good of a guitarist he is. It's time for some blues, baby. International. Jack is just playing some blues and I'm very ok with that as the band join in to just jam and showcase their many musical talents.
The vocals return after that jam for 'The World Is Mine' and the tempo stays up. After telling a story of the genesis of the band he launches into 'Heart in Danger' and with the crowd singing and people dancing that just brought back so many memories and sounded amazing. If there's one thing that Southern Sons and in particular Phil Buckle did well it's write hooks, they knew how to work their songs and the arrangements were so well done that you truly couldn't help but like them, which to me explains their success.
The band leaves the stage only to return and as Jack takes centre stage again with an acoustic it's time for 'You Were There' and holy shit, the silence and respect is just amazing while this is performed. What a beautiful song, still. Closing the set with my favourite Southern Sons track, 'Lead Me To Water' and another story, they belt out this one and I'm sixteen again, this song was huge for me then and is still on rotation so to finally hear the voice sing it tonight was a treat and to have it close the show just capped off an amazing evening of nostalgia and musical memories.
Thank you, Jack Jones for finally doing this, you've made everyone in this room happy tonight and if it happens again I'll be there, if not then at least I can say I finally got to hear these songs live. Tonight summed up was a killer band, amazing songs, fun stories and a truly great night of live music with a man with a voice who could sing the phone book and would captivate an audience.
Beyond expectations, beyond happy.
Essential Information
Venue: Sydney Opera House Studio Theatre
Date: May 3, 2019
Presented by: Phil Bathols
Website: www.jackjonesmusic.com.au
Set List:
More Than Enough
Living This Way
Always And Ever
Something More
Which Way
Hold Me In Your Arms
Wildest Love
Let It Go
Falling Slowly
Shallow
Hold On To The Memory
Waiting For That Train
Can't Breathe
The World Is Mine
Heart In Danger
You Were There
Lead Me To Water