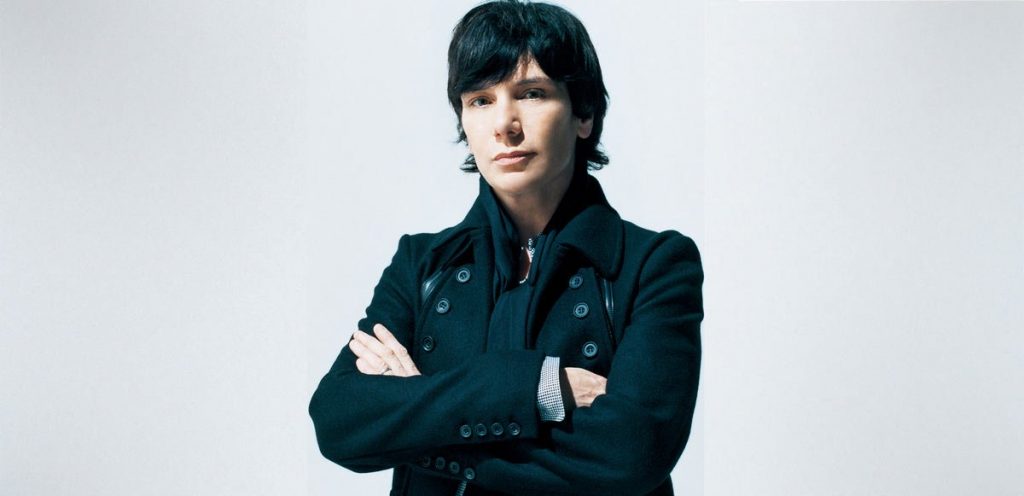 "…it's epic tunes about fantasy and heaven and hell and all points in between, it's probably like ten concerts in one, you're gonna go away and you're gonna be stunned at the end of it and you'll be like what the hell just happened?"
As the AVANTASIA dates, inch closer and closer to Australia, set for impact this May, the cast of this once-in-a-lifetime event has been announced! Amidst sheer praise and admiration for 'Moonglow' (Which hit #1 in the German album charts), Tobias Sammet has out-done himself with a world-class roster of singers and musicians that will be making the trek down under this May (which you can find at the bottom of the interview, it's amazing.) Having blown crowds away with headline sets at both Wacken Open Air in Germany and Barcelona Rockfest while touring their previous album Ghostlights, AVANTASIA proved they are one of the biggest names in operatic and symphonic heavy music. Sammet is a masterful storyteller, creating epic fantasy worlds that can barely be contained within his sprawling concept albums. They can barely be contained on stage either with AVANTASIA shows typically lasting for up to three hours!
While in Switzerland we checked in with Eric Martin ahead of the Avantasia Australian tour to talk about the tour, working with Avantasia, of course about Mr. Big, their past, future, and more…
We're here because you're heading back to Australia, this time with Avantasia. Can you give us an idea on how these shows are going to shape up?
Well those who don't know about Avantasia you've gotta kinda look it up, you're not gonna get the full information from me, but as far as my viewpoint Tobias Sammet is this young fella, I want to say in his late thirties I don't know he's kind of a magical creature, I barely even talk to him, I can't talk to him because I don't speak elfin and I'm not from Hobbit land. He's a really sweet guy but his creative juices are flowing constantly, he's a great singer from a band called Edguy and he came up with this whole creative fantasy world called Avantasia, enlisted the best musicians he could find in Germany to make up this power metal band, one of them is this guy Sascha Paeth who is a great guitar player but also his producer and he plays with us, then he found six to maybe seven I think six this year singers, lead singers from bands who have history from all around the world. I used to be the only American but now it's me and Geoff Tate from the legendary band Queensryche, Ronnie Atkins is here from a band called Pretty Maids, Bob Catley from the band Magnum been around for thirty or forty years a progressive metal character, Jorn Lande from Norway, you've gotta look this guy up I don't know how he does it he sounds like Ronnie James Dio's cousin or something. It's metal but it's metal with melody, it's an epic show, I think the shortest song would probably be five minutes *laughs* some of them are eight minutes, on this new album 'Moonglow' I don't know why I do it but I get to sing a song called 'Manaic', you know "she's a maniac" thirty years ago from the Flashdance movie and I don't know why Tobi put it on the record but it's almost like an intermission I come out and first of all some of this young crowd they don't even know it, I just tell people that Tobi wrote it and they just go "oh my god he's great!" I know I'm just going on and on and on and that's the only cover song we do, but it's epic tunes about fantasy and heaven and hell and all points in between, it's probably like ten concerts in one, you're gonna go away and you're gonna be stunned at the end of it and you'll be like what the hell just happened?
With so many amazing singers on this bill, is there one that still truly just blows you away?
Well I'm a little biased, one of my dear friends Ronnie Atkins from the band Pretty Maids, I love the guy he's great to hang out with, we've been hanging out for about four years now, I've been a Pretty Maids fan for a long time and he's got kind of the best of both worlds, he has that angry metal kind of voice but he also has some deep rooted soul like me, so I can identify with it, but I would say I've been singing with Ronnie and Jorn for a long time and Michael Kiske was out with us a couple of years ago and he's in the band Helloween and he's got some Helloween duties but I would say kind of the new darling is Geoff Tate, I would've never sung with Geoff Tate in America, we just come from different worlds, you know Queensryche and Mr Big, I might have seen them on a festival or something like that but not being on the same stage singing a duet together, so yeah and he's in the room right next to me and probably can hear me right now and got a glass up against the wall with his ear, hang on a second *yells* hey Geoff I'm talkin' about ya!
In working with Tobias and Avantasia before what does this project allow you to do that you feel you may not have been able to do with Mr. Big?
Sing metal songs, I mean I'm not in that world at all I mean I've been singing Mr Big is a hard rock and roll band and I've been singing that same way, Paul Rogers or Otis Redding kind of soul thing for thirty years and even before that as well, probably forty something years now and Ive been doing that one thing that I do and I do it well, but with Tobias and Avantasia I get to pretend… I've been telling everybody that I've been pretending for three or four years now to be a metal guy, but I'm fitting in pretty good. Granted one of the songs that we do is an Avantasia standard it's called 'Twisted Mind' and when Tobias gave me this box set which is the flying opera box set I didn't have any idea who Avantasia was, he gave it to me and I listened to it and 'Twisted Mind' was live in Wacken Germany I want to say about 90,000 people and a couple of years later I was singing that same song at Wacken and it's hardcore, not hardcore it's not dark metal bit something that Judas Priest would do and it kind of reminds me of Judas Priest and I've gotta be that character and I would've never been able to do that without our fearless leader's help.
Obviously you all work with him at different times in the studio but what's it like for you being up on stage and watching this production being put together?
Well pay no attention to the man behind the curtain, when I've done the records they've sent the recordings to me so I have a studio at home so I song it at home and they shrink wrap and give it to me so I'm not really there. I get reports Sascha Paeth does it from his home, he has this studio and him and Tobi work diligently for I mean it's taken them like three years to put this together.
Now I do want to say I'm truly sorry for your loss of the amazing Pat Torpey.
Yeah…
Last year Mr. Big finally made it to Australia for the first time. What were those shows like for you guys?
It was long overdue, I was just talking about this yesterday, all these times we played in South East Asia, Singapore and never took the leap of faith to go to Australia, we would tell management weren't we number one there years ago? I don't know why we're not coming. It was fantastic, we loved it. It was a blast. We had a blast but it was surreal you know for thirty years now when I turn around to look at Pat he wasn't there so it was really weird, but it was great to share the stage with Extreme, we'd never  done that before that was a first, yeah it was just a wonderful experience.
I don't know how that was a first either, that was such an amazing pairing!
It was! I don't think people put us together because of that 'To Be With You', 'More Than Words' thing, I think people thought that we would think it was a joke, I didn't think so at all, I thought it was perfect, I've been an Extreme fan for a long time and the only thing that intimidates me is Gary's dancing, he's a way better dancer than I am, I aspire to be a dancer like that. *laughs* he's all over the place. I think we're a perfect match, we were going to tour and there was talk about us doing more touring because we had such a fun time in Australia and I was friends with Pat Badger the bass player twenty five years ago I think Extreme played together with us at a festival but in that little Australian visit our bond is really tight, so thank you.
The big question is, is there a future for Mr. Big?
I wanted there to be. I wanted to put something together like a last album maybe with drummers from all around the world, drummers that Pat Torpey loved maybe to pay homage and tribute to him and I think what I wanted to do was just keep busy so I don't have to think about his death, and when the time went by, I mean we went to Australia, South East Asia and then we played some European festivals without him and it was hard but it was good because we kind of kept busy, but I think when everybody kinda got home from the road and I was talking about doing something like that I think everybody was just over everybody, hear me out, everybody. It's not everybody anymore it's just me, Billy and Paul but I was talking to the guys and I think they were just overwhelmed, and I think we're still in the grieving process, I know Paul wanted to do his solo album and he's done it, Billy is working on The Winery Dogs, and me, I'm working with Sascha Paeth and Oliver Hartmann from Avantasia and trying to get a solo project together. I'd love to see another couple of Mr Big shows, maybe a little bit of touring, but there's no rush I mean we're still sad about Pat's death, man, I don't know what we're gonna do, but hey look, we had a great run and it kind of sucks that we only got to play in Australia once but who knows, it would be wonderful to come back.
Once again thank you for doing it, I can't imagine what it would've been like.
Oh it was devastating, saddest moment of my life next to my parents passing away. My mother passed away January 18, 2009 and my sisters called me and they were gonna tell me that our Mom is sick in the hospital and Joanie and Laurie call me and I go "Hey guys Mr. Big just got back together" because it happened, I flew from LA, we got back together we toasted champagne, I flew home and then my mother got sick and she died the next day, man, it was devastating to me right? I haven't cried that much in years and then Pat Torpey man I'm still crying on the inside, it's tough.
If you had to look back at the career of the band, is there one moment that stands out for you that will stick with you forever?
In the music world a couple of great moments in my life. When we were on the road and we were playing in Florida at a funky little club called 'Finkies' I swear to god it was like a wet bar, like you could come off the beach and come into this bar in bikinis and barefooted and you could watch a concert, and our tour bus is out front it's Mr Big I mean we're playing I don't know like five to seven shows a week, we were just on the road grueling, working it out, we don't have Billboard magazine, we don't have any in touch what's going on on the radio, and I'm playing pinball waiting for the guys to set the gear up and MTV comes on and says "We're gonna play the video for 'To Be With You'" and yeah I've seen it a couple of times, obviously I made it. Then they go yeah it's the number one song in the country, I was so excited I remember running out to the bus, running out to where Billy was practicing in an alleyway or something and I go "Dude" he goes "yeah man I'm practicing" "we're number 1" he says "Number 1 what?", "To Be With You is number 1" anyways that was a great moment in our lives. I remember, we're older guys but we were younger, I mean Paul was in his twenties but there was hugs and there was high-fives, it was a great moment of our lives.
I would say the second one was I was working on two American releases, my sons, my twin sons Dylan and Jacob that was the brightest moment of my life as well. My future is looking bright and maybe we'll have something big coming out in the future.
Lastly let's look ahead to the future, finish this sentence for me, by the end of 2019 Eric Martin would like to…
*laughs* I would like to find love again, I've been unlucky in love for a bunch of years, I would like to find love again and I would like to, I'm determined to do a solo album and I've been threatening it for fourteen years I think but I would like to put out a solo album, I'd like to find love, I want it all.
AVANTASIA TOUR DATES:
RSVP & Ticket Links:
May 12th – Sydney, Metro Theatre
Tickets: https://bit.ly/2IMBZMr
May 14th – Melbourne, The Forum (SELLING FAST!)
Tickets: https://bit.ly/2Uk2c6E
Presented by Overdrive Touring
Essential Information
From: Long Island, New York, USA
Eric Martin Website: http://www.ericmartin.com
Avantasia website: http://www.avantasia.net
Full touring band: TOBIAS SAMMET – Lead vocals (Edguy, Avantasia) BOB CATLEY – Lead vocals (Magnum) ERIC MARTIN – Lead vocals (Mr. Big) GEOFF TATE – Lead vocals (ex-Queensryche, Operation: Mindcrime) JORN LANDE – Lead vocals (ex-Masterplan, JORN) RONNIE ATKINS – Lead vocals (Pretty Maids) HERBIE LANGHANS – Backing vocals / Lead vocals (Sinbreed) ADRIENNE COWAN – Backing vocals / Lead vocals (Seven Spires, Winds of Plague) SASCHA PAETH – Guitars (Producer for Avantasia, Edguy, Angra, Shaaman, Rhapsody of Fire, Kamelot, After Forever and Epica) OLLI HARTMANN – Guitars / Backing vocals (At Vance, Hartmann) MIRO RODENBERG – Keyboards (Producer for Angra, Shaaman, Luca Turilli, Rhapsody of Fire, Kamelot and Heavens Gate) ANDRE NEYGENFIND – Bass (Avantasia) FELIX BOHNKE – Drums (Edguy)