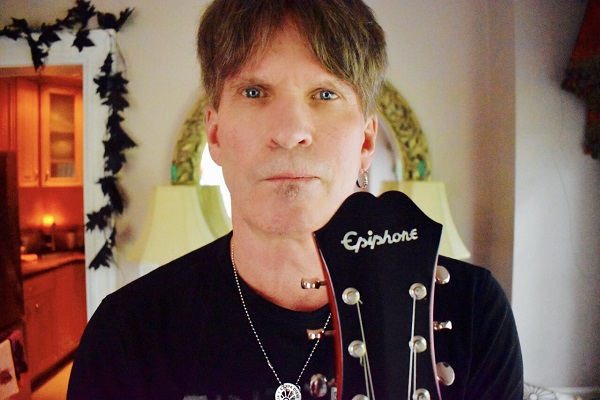 "…because of the ridiculous visibility of my past work with Survivor and 'Eye of The Tiger' and all that I don't have to start from scratch. It does give me a platform to have people listen to new music and give it a shot."
From Release: The voice on one of the most instantly recognizable and celebrated rock anthems of all-time is back with his first-ever solo album – with the arrival of former Survivor singer Dave Bickler's 'Darklight.' Starting his musical career as lead singer of the 1970s rock group Jamestown Massacre (best known for the Billboard Top 100 Song, "Summer Sun") and doing commercial jingle work in Chicago, Dave was the lead singer of Survivor from 1978-1984 and 1993-1999, and co-lead singer 2013-2014. And his crowning career achievement was singing on the track "Eye of the Tiger" – the theme song for the hit film 'Rocky III,' which topped the Billboard charts for six weeks and won a Grammy Award for 'Best Rock Performance by a Duo or Group with Vocal.' From 1999-2009, Dave served as the singing voice behind the most award winning radio campaign in advertising history ('Real Men of Genius'), for Bud Light beer.
In New York, Dave Bickler gave us a call to talk about his new solo album 'Darklight', its creation, why it took so long, its sound, touring, and of course about THAT song that you all may know him from…
After so long, why was now the right time for your first solo album?
Well my answer to that question and because I've been thinking about it a lot is because it's done *laughs* time to release! I think it's a good time to release music and a bad time, things are wide open and it is what it is and I hope it's taken for what it is on face value. I've gotten a lot of good comments and stuff from people about it, so I'm kinda optimistic about that. Anybody can release a record these days but it's getting someone to notice it that's the hard part.
Were these songs you've had for a while or were these written solely for 'Darklight'?
Both, some songs have been around for a while and I finally figured out how to finish them and some were brand new in the process just before we'd go and do them in the studio. So all of the above.
What does 'Darklight' represent to you?
You know what, the initial thing about 'Darklight' is some of the songs are kinda dark *laughs* and some of the songs are kinda light in other words very positive and some are perhaps a little of dark subject matter so Darklight there you go.
Well you do open it with a song called 'Hope' so that's a lot more light than dark!
Yeah *laughs* well it's first dark then light but it sounds good but I am on the side of light personally. Also the duality of nature and darkness and light without one there's not the other so it's a little bit of that in my head as well.
What I love is that you've made a real classic rock / AOR sounding record is that what you wanted to do when you were making it?
Well it's sort of where I come from, I like songs that have melodic content, that tension and release that age old thing about music is it makes them feel something with a little tension in it and release it and it hits people on an emotional level. Songs are an interesting thing because you don't have much time to speak so it's gotta be a great economy of words and lyrics in songs, you have to have the music to support that and work together so it's just a fun thing to do to create something and then stand back and go gee I think that works *laughs* that's a really good feeling.
What were you able to do as a solo artist that you felt you were never able to do as part of Survivor?
Well in Survivor there were two guys as songwriters in the band and they wrote all the songs, I mean I did write later I was back in Survivor from 1993 – 1999 and I got in to write song with those guys then but it was still kind of limiting, I had stuff that I didn't think that they would want to do and they were protective of it and I just wanted to be on my own to have that freedom.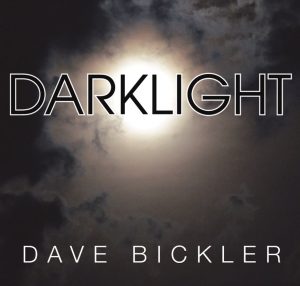 Obviously as the primary song writer for your album, how is it having a whole album of your material?
Well it's great, I want to be able to conduct myself so it's a great feeling doing that, I always wanted to make this solo record so I'm glad I finally got the opportunity to do it.
How does making music today differ for you the most compared to your time in Survivor?
Well for one thing being a solo artist by yourself you can do a lot to flesh out your ideas, I've got a songwriters studio at home and got some nice analogue gear and a computer, so you can do a lot by yourself to flesh out those songs so you can get your idea across at what you're trying to get at and make sure that it doesn't get away from me when we go to record. The technology is great, technology is amazing.
You've been out doing some shows, can we expect to see you at out on tour in support of Darklight?
I do we're gonna build on that, I'm gonna be playing some songs from Darklight on those shows, I was over in the UK and I played a couple of songs from the record over there, I played four shows and they were very well received, I was very happy. It's a hard thing to do to play new music for people that they've never heard when they come and see you I was grateful that people liked it.
Am I correct in saying that you never made it to Australia?
I have never made it down to Australia *laughs* no I have not, I have family members, but I sure would like to come! If we can get that going I can get down there, sure I would be thrilled to come down there.
Even though you will always be asked about it and I apologize for doing it, I do want to ask about 'Eye of The Tiger' if that's ok?
Of course! *laughs*
Great, now when you were recording the song did you think it would transcend time and go on to become a song that has become one of the most recognizable and most popular songs of that era?
No *laughs* I thought it was a good record but who could've ever imagined that it would still be a thing today, I mean that's what's really crazy and I'm not sure how many years it's been now but quite a few and I still have neighbours of mine that have little kids their five year old and they tell me that 'Eye of The Tiger' is his favourite song *laughs* really?
What is your best memory of the song?
Well you know it was amazing in the studio when we first cut it because I'd never heard the song we went in to demo and was kind of in a big hurry because it was gonna be in the movie so we had to get to the studio and do the demo as quick as possible so I just learned it that day or that evening and we cut the whole track and did all the vocals in one day. Then off it went and it was accepted and off we went and then the first night we went out we went from doing small arenas to really big stadiums and stuff and going out on stage after that first gig, we were out with REO Speedwagon and there was just this amazing sea of people and were screaming at the top of their lungs so that was a pretty cool moment.
I do have to say also it is one of my favourite 80's videos of all time, the beret, walking down the street…
Yeah that's kind of amazing too it's been watched like a billion times or something. It was the lowest production video ever *laughs* MTV was new, it was a new thing so it was just like us walking down the street *laughs*
Do you still have the beret?
I've got one of them, I had two and one of them disintegrated. Once in a while I put it on and wear it actually. Somebody was asking me when I was over in Germany they said "you've gotta wear the beret" so I wore it that day.
As a solo artist are you going to try and distance yourself from it or do you welcome it?
You know I don't want to distance myself from the past exactly but I think 'Darklight' like you said it's definitely got a melodic rock feel to it. that's me, I like melodic rock and I think it's a better sounding record the production is great and with Ryan Hoyle on drums, Brad Smith from Blind Melon played bass, Steven DeAcutis helped me produce and play a whole bunch of guitars on there, he made it sound real clear and really punch which I really liked so I thought it turned out really good.
It was a great line-up, I love Collective Soul and I love Blind Melon and these guys are awesome players to have on the album!
Yeah I was trying to figure out how I could start off because you've gotta have drum tracks, if you're making a rock record you've gotta have great drums and a friend of mine Jeremy Holiday works at Sony  and he's been a friend of mine for quite a while and said why don't you think about this guy he's got a drum studio out in California in LA, and I listened to his website and thought hell yeah I want that guy and his reputation speaks for itself and he's played on all these great records. So I went out there and worked with him and it was just fantastic he was just the perfect one for me.
Over time it can be easy to say what's changed, but what would you say is the one thing that's stayed the same in your time making music?
I think a good song is a good song, man. How it's presented like I said 'Darklight' is a good production but a good song is a good song no matter when it was write, I don't think that's changed at all.
Lastly I like to get people to look ahead to the future, so finish this sentence for me, by the end of 2019 Dave Bickler will…
Have another album out.
Oh are you working on one?
I am! This one won't take as long *laughs* I could tell you all about that but that's another long story, it was done in piece sand all that stuff.
So this really has lit a fire under you and you're ready to keep going…
Yeah, I really do have a fire under me, I'm having a lot of fun writing songs for this next record and I sort of have my machinery in place as far as making it now, I know who to go to and can get what I need for the player sand stuff so that will all be streamlined for this one. I've got a great team of people.
Does it feel like you're having to start all over again in essence?
Not quite, not quite, again because of the ridiculous visibility of my past work with Survivor and 'Eye of The Tiger' and all that I don't have to start from scratch. It does give me a platform to have people listen to new music and give it a shot.
Essential Information
From: USA
Album Website:  http://www.davebickler.com/
Latest Release: 'Darklight' (Out Now – Deko Music)