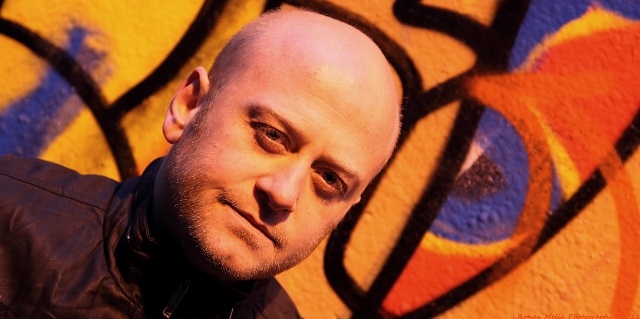 "…it's a great thing and it's not that often that you can be a part of something where you can talk about, actually it's been more than twenty five years, it's been twenty seven years since the movie so yeah it's great, great that it stood the test of time."
From Release: In 1991, Strong was introduced to the world through his portrayal of Declan "Deco" Cuffe, lead vocalist of fictional Irish soul band THE COMMITMENTS from the film of the same name. Now, to celebrate the 25th anniversary of the award-winning film, Strong will be returning to Australia to perform the classic soundtrack in full. A huge commercial success in its own right, THE COMMITMENTS soundtrack spent 51 weeks in the ARIA Top 40 peaking at #1. Since announcing plans to mark 25 years since the first performing the music, Strong has sold out venues all over the world, testament to the impact the film, and music, had on the world.
In Ireland just chilling out at home we gave Andrew a call to talk about his return to Australia to celebrate the twenty fifth anniversary of 'The Commitments' soundtrack, how it connected with people, memories of it, new music, and much more.
You'll be heading back to Australia to see us and celebrate twenty five years since The Commitments and will be playing the album in full, what's it been like going back and revisiting the album?
Yeah it's great, I mean there are some songs that I haven't sang in years but it's going to be fun, I'm really looking forward to it. I have a great band and the songs have stood the test of time I mean they speak for themselves. So yeah it's always great to get down to Australia you know.
Did you think after all this time you'd still be out there doing these shows and playing these songs?
No *laughs* in fairness, I mean it really has stood the test of time and I suppose it's just a generational thing. People that come to my gigs now are obviously people who first heard of 'The Commitments' and they end up having kids and their kids end up watching the movie and then they end up bringing their kids to see me play live, so yeah it's a great thing and it's not that often that you can be a part of something where you can talk about, actually it's been more than twenty five years, it's been twenty seven years since the movie so yeah it's great, great that it stood the test of time.
What do you think it is about these songs that connect with people?
Well I think really what happened there was obviously the introduction to our songs was the movie, and I think when people saw the movie there were a lot of things people could connect with, the whole social element to the movie obviously, then the band thing if you're a musicians you can relate to what's going on, so I think really the movie was an introduction to music and I think they just both complemented each other so much. Yeah I think that's the reason why because a lot of people can identify with social struggle, working class, bands, trials and tribulations of being around people that you don't get on with and you do get on with, so you know we can all kind of relate to that even if you're a musician or not. So I think that played a big part of it.
A song like 'Mustang Sally' was such a big hit down here and still is to this day, I think everyone just loves that vibe in the music.
Yeah man, it's just one pf those songs, again it's turned into this cult classic thing, if you look at any cult classics there will always be a market for that and it seems to be the case with the likes of 'Mustang Sally' and 'Midnight Hour' and that movie and stuff like that.
Do you have a favourite tune to perform from it?
Well look to be honest with you I kind of like the more obscure stuff like on 'The Commitments 2' record, I mean if I had to pick a song with what kind of captures everything from emotional to all emotional type things would be probably 'Try A Little Tenderness' because it starts off as a slow ballad then it just ends up into this ballsy kind of crescendo so it kind of captures everything really in four minutes or whatever the length of the song is. So yeah I like that but as I said I do like 'The Commitments 2' album and there are a lot more obscure things that people would probably be as familiar with as they are the first album.
So now Twenty seven years on what are your memories of working on and releasing The Commitments soundtrack?
Well at the time I was very young and I didn't have any inclination that it was going to be as big as it was and that I'd be sitting here twenty seven years on talking about it and going to travel to the other side of the planet to play these songs. I suppose I knew when I was working with Alan Parker and the fact that I knew his previous work that he worked with Pink Floyd and he did the Bugsy Malone movie, Fame, and Midnight Express and all that I kinda knew well this guy is heavyweight and there's gonna be some sort of noise made with this you know? I never really thought that I would be playing shows twenty seven years later and people would be coming up saying how much they love the soundtrack and they weren't even born when the movie was released.
You've been to Australia a number of times; do you have a stand out memory from a previous trip here?
Yeah I have loads of great memories of Australia, I love going down there. I would say probably one of the best tours I ever played was my first tour when I first played there in Australia, I think the reason it was so special was because it was really my first proper, proper tour and it was just amazing, I mean to go down there in I think it was '92 when I went down and I would've been eighteen at the time so you can just imagine when you're that age you're going down there, you've just made this big movie, sold tonnes of records and I think we did like a thirty day tour in Australia and it was just fantastic and it's really funny, even some of the musicians I played with back then I see from time to time and we always talk about that tour. Then obviously I've got to tour many times after that and I've also got to meet a lot of great friends who have now been friends of mine for over twenty years and they come and visit me with their families in Ireland, then when I'm in Australia and have time off I go visit them. So it's kind of great I get to go and play music, I get to hang out on my days off, eat great BBQ, drink beers and hang out with some of my best friends. So it's great, it's kind of a holiday and vacation and work at the same time.
Over the years how do you feel the soundtrack helped you developed as an artist?
Oh I mean like it's totally helped me, it w s great vehicle for my career and opened up a lot of doors and got me signed, it got me on the map, I mean again it resonated with not just your average kind of person, it also resonated with a lot of artists, a lot of big international artists love that movie, I got to meet a lot of people and it opened a lot of doors. It had its ups and downs like everything else but on a whole for the most it's all positive. Most of it anyway.
Yeah I mean touring with The Rolling Stones and stuff, that's ok…
Yeah exactly I mean I probably wouldn't have done a lot of that stuff if I didn't kinda come through the Commitments kind of thing so I'm very, very thankful for that you know.
Aside from The Commitments, you're also a solo artist, are you working on anything at the moment?
Yeah my main priority this year and next year is working on a new record and I'd like to have something prepared and to be ready for release by the end of next year. The last few years I've had a family and just kinda getting used to that, and took a little time off from writing, I mean I'm always writing and I'm always working on different projects that don't necessarily have my name fronting them, like I do a lot of things for independent movies and soundtracks, I do a lot of things for other artists, I do guest vocals and stuff like that so I'm always doing things, but primarily the last three or four years I've been just touring a lot and taking care of my family and just getting used to being a father and all that. So that's all kind of levelled itself now, so now it's time to get some new material out and get out there and promote it and have some fun you know?
Have found with changes in life and now with a family have you found a different inspiration in the way you now write?
Yes and no, I find now the fact that I have a family I have a tendency to take things a lot more seriously now. I have a tendency to say yes to things to where before I would say no. I'm working a lot more but also I mean I have two lives, I have my life as Andrew Strong singer, musician, artist and then I have my private life and really they are two completely separate lives. I mean it's definitely inspired me to work harder and to look at things and to push myself more that's definitely for sure. I think it will feel right now that it's a good time for me and I'm in a good place mentally, spiritually and I'm looking forward to putting this together. I think if I had to put and album together last year or the year before my headspace wasn't in it because to be creative you really need to be in that zone, and when you're a father for a first time it's a pretty overwhelming experience, in a god way of course, but yeah you just have to kinda find your feet and dedicate yourself to that for a while. I've been in this business for nearly thirty years and the music and the touring is always going to be there for me, it was just important for me that my son he got a good start in life and that's important you know.
Lastly let's look ahead to the future, finish this sentence for me, in 2018 Andrew Strong will…
Make an amazing record and get back down to Australia and tour the world again.
ANDREW STRONG AUSTRALIAN TOUR DATES
Tuesday 6th March – Adelaide – The Gov
Friday 9th March – Tweed Heads – Twin Towns
Saturday 10th March – Brisbane – Eatons Hill Hotel
Sunday 11th March – Canberra – Canberra Theatre
Tuesday 13th March – Melbourne – Croxton Bandroom
Wednesday 14th March – Sydney – Factory Theatre
Friday 16th March – Melbourne – 170 Russell
Sunday 18th March – Sydney – The Basement
Thursday 22nd March – Adelaide – The Gov
Friday 23rd March – Perth – Astor Theatre
Tickets:
https://metropolistouring.com/andrew-strong-the-commitments/
Essential Information
From: Ireland
Website: www.andrewstrong.com