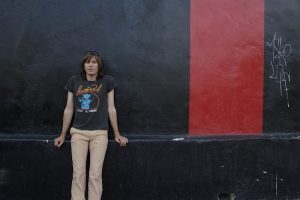 Beloved US alt-rockers THE LEMONHEADS will bring their cult live show back to our shores in February and March 2018, thanks to Handsome Tours.
Having graced us with his 'Baby I'm Bored' LP reissue tour earlier this year, there's no denying that Evan Dando has achieved music-lover legend status down here in Australia. The Lemonheads, a vehicle since the mid-eighties for Dando's ironic, barefaced talent and undeniable 'screw it' likability, have likewise proven a sure-fire Antipodean hit.
With recent live exploits taking Dando across the globe in solo mode, these headline shows are in addition to The Lemonheads' A Day on the Green dates. Those shows will see the band alongside The Living End, Spiderbait, Veruca Salt, and Tumbleweed. News of these headline length sets will be very welcome for devoted fans.
Having shifted millions of records and landed in the soundtracks of countless lives, The Lemonheads have been revered since their popularity reached mainstream, crazy, Hollywood fever-pitch in the early 90's. Always a band of volatile line-ups, the constant shifting of membership has never prevented the act from consistently releasing challenging, genre-bending alt rock records.
Later LP releases include 2006's self-titled LP (out via Vagrant Records), recorded and written with legendary Descendants drummer Bill Stephenson, and 'Varshons', their 2009 covers LP. Featuring appearances from actress Liv Tyler, punk legend G. G Allen, and Texas troubadour Townes Van Zandt, 'Varshens' speaks to The Lemonheads' enduring and broad appeal.
This tour is the next step in The Lemonheads/Australia love affair. Snap up tickets via Handsome Tours pronto. They're on sale now.
TOUR DATES
Thursday March 1
Taronga Zoo, Sydney
w/ Jebediah
Friday March 2
Rad Bar, Wollongong
Wednesday March 7
Corner Hotel, Melbourne
w/ Immigrant Union
Thursday March 8
The Gov, Adelaide
w/ Immigrant Union