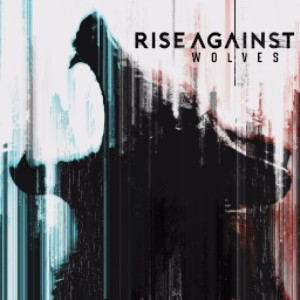 Thanks to our very good friends at EMI Australia and Collision Course PR, we have FIVE copies of the new Rise Against album 'Wolves' to give away to five of our lucky readers. It's an absolute rocker, and definitely worth checking out ahead of their now upcoming Australian tour in 2018!
So if you want win one of the five copies, simply send us an email to mtrbwy@maytherockbewithyou.com with the subject line of 'RISE AGAINST giveaway' and include your name, address and in 19 words or less answer the following…
'What would you name your pet wolf if you had one and why would you choose that name?'
We will then randomly pick the winners who enter and answer correctly, and they will be notified via email.
Entries open:  Friday 30th June
Entries close:  Friday 14th  July
Good Luck!!
Make sure you catch Rise Against when they hit Australia and NZ in 2018 at the following dates!
For full tour information, click here
Wed 7 Feb
HBF Stadium (All Ages)
Perth, WA
Ticketmaster.com.au
Ph: 136 100
Fri 9 Feb
Thebarton Theatre
(All Ages)
Adelaide, SA
Ticketmaster.com.au
Ph: 136 100
Sat 10 Feb
Margaret Court Arena
(All Ages)
Melbourne, VIC
Ticketek.com.au
Ph: 132 849
Tue 13 Feb
Hordern Pavilion
(All Ages)
Sydney, NSW
Ticketek.com.au
Ph: 132 849
Wed 14 Feb
Riverstage (All Ages)
Brisbane, QLD
Ticketmaster.com.au
Ph: 136 100
Sat 17 Feb
Horncastle Arena
(All Ages)
Christchurch, NZ
Ticketek.co.nz
Ph: 0800 842 538
Mon 19 Feb
Logan Campbell Centre (18+)
Auckland, NZ
Ticketmaster.co.nz
Ph: 0800 111 999