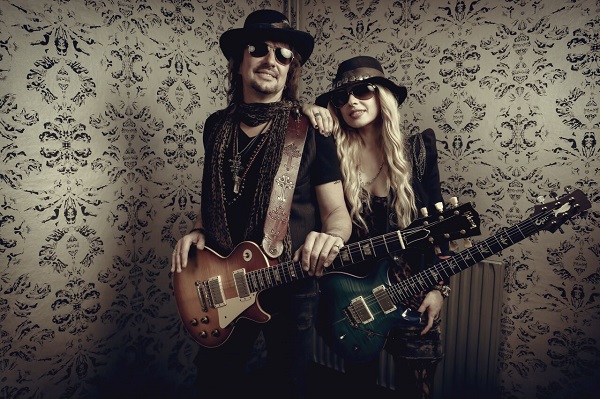 Would you like to see RSO – Richie Sambora and Orianthi live in Australia on us? Well, thanks to our friends at TEG Live and RPM we have a double pass to give away for each of the below shows for RSO's upcoming Australian tour. You can read our interview with Richie Sambora HERE and check out what he has to say about the shows and all things RSO!
So to be one of our five winners all you need to do is shoot us an email with your name, address, phone number, which show you want to attend and in 28 words or less, tell us why you think you should win the tickets… 
Entering is as simple as sending the answer and your details to mtrbwy@maytherockbewithyou.com with the subject 'RSO Ticket giveaway' and we'll let you know via email if you are selected as a lucky winner.
Only complete entries will be accepted
Entries open: Friday 2nd September
Entries close: Friday 9th September
Tickets are still available to the below shows, and if you don't manage to win, these are shows that you shouldn't miss… Get your tickets HERE
WIN TICKETS TO THE FOLLOWING SHOWS:
RSO: RICHIE SAMBORA & ORIANTHI AUSTRALIAN TOUR 2016
Friday 23 September – Metro City, Perth
Monday 26 September – Adelaide Entertainment Centre Theatre, Adelaide
Tuesday 27 September – Margaret Court Arena, Melbourne
Thursday 29 September – Enmore Theatre, Sydney
Friday 30 September – Eaton Hills, Brisbane
NB: Competition is for tickets only
This is a competition of skill and creativity, so put on your thinking (cowboy) hats and let's ride!