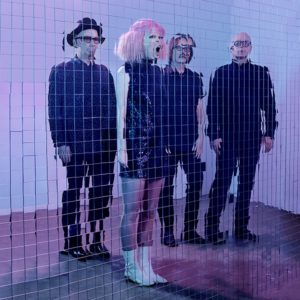 Garbage (Shirley Manson, Steve Marker, Duke Erikson and Butch Vig) today released a new music video for their single 'Empty' from their forthcoming album Strange Little Birdsdue out on 10th June on the band's own STUNVOLUME Records/Liberator Music. The video reunites the band with award-winning director Samuel Bayer who directed the group's music videos for 'Stupid Girl', 'Only Happy When It Rains', and 'Vow'.
Strange Little Birds, the band's sixth studio album, was recorded and produced by the band in Los Angeles and is the follow up to 2012's heralded Not Your Kind Of People.
Watch the video below: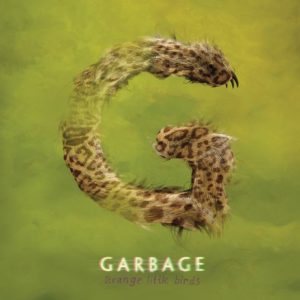 Strange Little Birds tracklist
Sometimes
Empty
Blackout
If I Lost You
Night Drive Loneliness
Even Though Our Love Is Doomed
Magnetized
We Never Tell
So We Can Stay Alive
Teaching Little Fingers To Play
Amends
Strange Little Birds – Garbage 
Out June 10 through Liberator Music/Stunvolume
Pre-order Strange Little Birds HERE
ABOUT GARBAGE
Garbage is Shirley Manson, Duke Erikson, Steve Marker and Butch Vig. After forming in Madison, WI, Garbage released their self-titled debut album in 1995. The band's unique sound and provocative visual aesthetic inspired massive worldwide attention and success. Their follow up album, Version 2.0, released in 1998, topped charts all over the world and garnered multiple Grammy Award nominations including Album Of The Year. Garbage went on to release two more albums: 2001'sBeautiful Garbage (which gave the band their first Australian #1) and 2005's Bleed Like Me, the latter of which earned the band its highest chart position with a No. 4 on the Billboard Top 200 Album Chart. After a 7-year hiatus, the band released their fifth studio album Not Your Kind of People in 2012 on their independent record label, STUNVOLUME. The album was named one of Rolling Stone magazine's Top 50 Albums of 2012 and was hailed as the "alternative to everything," by Pitchfork. Garbage has sold over 12 million albums worldwide and performed in over thirty-five countries. Last year the band celebrated its 20th anniversary with their SOLD OUT '20 Years Queer' world tour and the release of a special 20th anniversary edition of their debut album, re-mastered and featuring previously unreleased material.