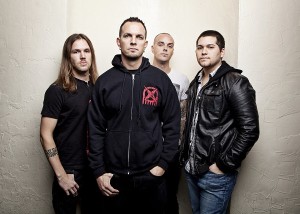 Hot on the heels of their critically acclaimed and fan adored sophomore release Cauterize, TREMONTI returns with the companion album Dust, scheduled for release on April 29th via Fret 12 Records/MGM. Recorded during same sessions as Cauterize, Dust features Mark Tremonti on vocals/guitars, Eric Friedman on guitars, Wolfgang Van Halen on bass, Garrett Whitlock on drums, and was produced by long-time friend and collaborator, Michael "Elvis" Baskette (Slash, Trivium).
From the first riffs of album opener 'My Last Mistake' to the final notes of the closer 'Unable To See,' it is apparent that Dust is not simply a collection of B-sides. These ten new tracks continue to showcaseMark's hard rock/heavy metal influences alongside the material from Cauterize. Songs like 'Once Dead,' 'Betray Me' and 'Rising Storm' hold their own place as weapons in TREMONTI's musical arsenal.
To coincide with the announcement of Dust, several exclusive fan bundle pre-orders are now available HERE. These bundles include autographed CD's, t-shirts, hoodies, and other exciting experiences for the Tremonti fan. A teaser video has gone live talking about the pre-order and also feature a snippet of the new song 'Catching Fire' can be seen here:
Mark Tremonti is the Grammy Award-winning guitarist and songwriter known for his work in the critically acclaimed Alter Bridge and in the multi-platinum rock juggernaut Creed. Having sold over 40 million records worldwide, this is the man behind massive hits like 'My Own Prison', 'Higher', 'Isolation' and'Addicted To Pain.'  His sound is recognizable and has garnered him a loyal fan base worldwide. Guitar World dubbed him "Guitarist of the Year" for three consecutive years, and he ranked as the "fourth greatest heavy metal guitarist ever" in Total Guitar.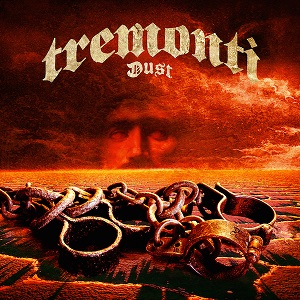 TREMONTI – Dust
April 29th (Fret 12/MGM)
Dust track listing
1. My Last Mistake
2. The Cage
3. Once Dead
4. Dust
5. Betray Me
6. Tore My Heart Out
7. Catching Fire
8. Never Wrong
9. Rising Storm
10. Unable To See