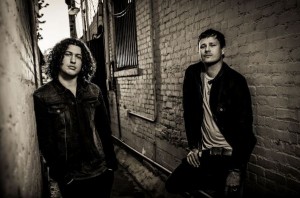 ANGELS & AIRWAVES have revealed the stunning cross-platform tapestry of forthcoming new album 'The Dream Walker', which will be released concurrently with an animated short film (Poet Anderson: The Dream Walker) on December 9th.
Instantly recognisable as one of the faces of Blink 182, Tom DeLonge formed Angels & Airwaves in 2005. In the ensuing nine years, the band has released four studio albums, toured the world and consistently explored a modern band's freedom to be truly diverse and creative. They have released twin concept records, short films, made albums available for free download and explored the themes of human consciousness through music. With The Dream Walker, this forward-thinking attitude is furthered in an epic fashion.
Prepared for a December 9 digital release, The Dream Walker was conceptualised, written and recorded by Angels & Airwaves frontman Tom DeLonge and multi-instrumentalist Ilan Rubin (known for his work with Nine Inch Nails). This project is a totally self-funded and independent undertaking for DeLonge. The themes of The Dream Walker are vast and fascinating, and follows the band's last two records (Love & Love: Part Two), which wove a thematic mosaic of pondering on human consciousness. This broad creative vision is expanded with The Dream Walker, which will be accompanied by an animated short film, comic book series, novels and, incredibly, a live-action feature film. Some of these elements will be unveiled in 2015; the 10 year anniversary of the formation of Angels & Airwaves.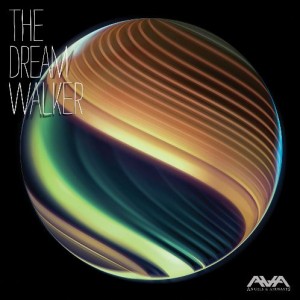 The first taste of these ambitious multi-media accompaniments is the trailer for animated short film 'Poet Anderson: The Dream Walker'. The film is an official selection for the 2014 Toronto International Short Film Festival, and follows Poet, a Lucid Dreamer with rare abilities. As Poet journeys deeper into his vivid dream life, he meets Dream Walker, a guardian angel of dreams who protects him from the torment of a vicious Night Terror monster. But when his nightmares break through into his waking life, Poet must face his demons to fulfil his destiny. With a story by Tom DeLonge, and written by Tom DeLonge, Sergio Martins, Edgar Martins & Ben Kull, the film heavily features music by Angels & Airwaves.
WATCH: THE DREAM WALKER TRAILER HERE
First single from The Dream Walker is 'Paralyzed', which debuted via Rolling Stone recently and immediately hit the Top 10 on the US iTunes Alternative Chart. "Lyrically, the song is about sleep paralysis," DeLonge told Rolling Stone. "I think we needed something that would turn heads and ignite a fan base of post-hardcore-punk-rock kids that might still be lingering there from my earlier years."
LISTEN: LEAD TRACK – 'PARALYZED' HERE
A truly unique and boundary-pushing act, Angels & Airwaves have truly outdone themselves with the scope of this staggering project. "I always envisioned AVA as more than just a band," says DeLonge. "I saw it as a transmedia storytelling experience, an art project, exploring larger themes that touched on human behaviour. We've tried to further the ambition of the band with each project and with The Dream Walker, I feel that we've taken things to an entirely new level."
www.AngelsAndAirwaves.com
www.facebook.com/angelsandairwaves
www.youtube.com/angelsandairwaves
www.twitter.com/avabandofficial