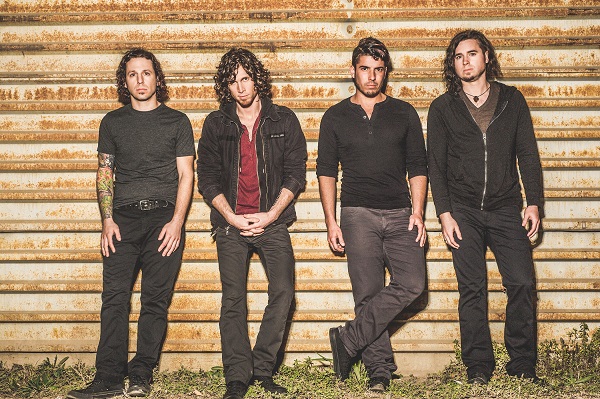 "…we just kind of told ourselves that we're going to do this with or without a label, so we kind of stopped caring about getting signed. Then when it happened and we saw the amount of power that it had and to have this team of people and capital behind you, it just fanned that flame that's always been inside of us…"
From Bio: Nothing More are that rarest of things, a band with the heart, the soul, the brains and the guts to capture your heart and spark your mind. A new generation of rock stars who are unconcerned with fabricated notions of how and where they might fit in or what the hottest trend is, but simply focused on making honest, passionate art with real intent. "We want to be a church for people who don't believe the things that churches believe," concludes Hawkins. "We want to connect people and connect with people." And what better way to do that than with uncompromising music built on uncompromised principles, fought for and earned the hard way. Nothing More? Accept nothing less.
Just outside of Chicago we chatted to Nothing More front man Jonny Hawkins as we help introduce them to those that haven't heard them before. Their debut album is a monster, and we had Jonny fill us in on the band's story, the album, their live show and more… this band is DEFINITELY one of the Best Things You've Never Heard but claim a feature interview and there's Nothing More to say about that…
Thanks for your time today Jonny, and to kick us off, your new album has just been released, so for those that haven't heard it, can you give us one word that sums up the album?
Oh one word? *laughs* Passion.
Now I know for me you're a new band, but you've in fact been a band since 2003, so tell us a bit about the journey to get to where we are today
Totally… do you want the really long version or just the long version? Basically I met Mark and Daniel who are the guitar player and the bass player in the band when I was in seventh grade, and I've been playing with each of them for a long time and it wasn't until probably my junior to senior year in high school that Daniel actually joined forces with Mark and I. He went and moved to Nashville, he was a few years older than me, he moved to Nashville to pursue music, got really burnt out and so he quit music because he was surrounded by so many people that were chasing fame instead of chasing just passion for good music. So he moved to Colorado, lived on the side of a mountain for about six months and was a white water rafting guide *laughs*, and he came back to Texas after that with this renewed sense of vision and that's when he became roommates with mark our guitar player, and he started hearing what Mark was writing as he walked down the stairs for breakfast he was hearing him play on his guitar. So he came out to one of our shows and decided to join forces with us because he just loved what he was hearing, and what he came back from Colorado with was this idea of touring, even if we didn't have a label, even if we didn't have money, he really encouraged the rest of us to drop out of college or in my case, not go to college and hit the road, so we got an old RV that was in a field next to Daniel's grandmother's house that was like broken down and old school like 1970's something and it had shag carpet in it and it was pretty nasty and broken down but we got that thing running and got on the road. Another little detail was I was the drummer for all those years, I didn't actually start singing until four to five years ago, so this whole time that we started we had different singers, after a couple of years of touring we parted ways with our singer at the time and also another guitar player who had been in the band who was also a best friend of mine, and it was just the three of us left and that was the year that I started singing. We were basically on a hunt for a drummer, we eventually found Paul a year or two later and ever since then it's just been what it is now and what you hear on the record.
What does signing to Eleven Seven for a five album deal mean to you?
It means a lot of things man, one of the things is a little bit of peace of mind, where the last few years we've had very little of that, where we didn't know how we were going to pay bills, we didn't know how we gonna make this whole thing work we just knew that we loved music and we were gonna do it if it kills us. So to have kind of a little bit of a sense of future, nothing's promised in this life no doubt, but just that little bit of security is a nice little ease of mind for us, but it's also an exciting thing to see someone like Allen Kovac who is the head of Eleven Seven who's done so many things in his career, for him to really go out on a limb and believe in us and want to sign us before any other label knew who we were is really an amazing thing. I don't know it's a huge opportunity and it's exciting and flattering and all these things at once.
In terms of creativity for the new album, did this signing inject a new energy into the band?
Oh absolutely, I think we're like most creative people like bands and artists who really fuel off of small victories because there's so many no's that you have to weather through in this business to get to that one yes, and the singing even though it was something that we had put out of our mind since we were DIY for years and years, we just kind of told ourselves that we're going to do this with or without a label, so we kind of stopped caring about getting signed. Then when it happened and we saw the amount of power that it had and to have this team of people and capital behind you, it just fanned that flame that's always been inside of us absolutely.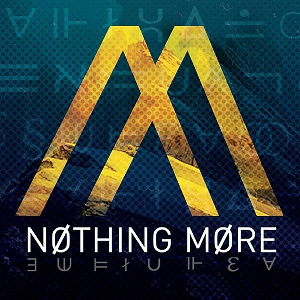 When putting out a debut, how hard was it to pick which songs went on it and get it to exactly where you wanted it to be?
Oh it was very difficult, I'm not gonna lie *laughs* we started with about sixty song ideas because we had about three years of life experience and heartbreak and trials and kind of this coming of age process that we had to go through leading up to the writing of this record. So when we got into the room and we sit around the table and drink coffee and talk about all these things that we had been through together or individually we started mapping it out and it was just way too much stuff to put on a record, so we started weeding it down and got down to about twenty songs and then from there we weeded it down to what the record is now which is a total of seventeen and even then it's still thick by record standards but we felt that each song was important in our lives and needed to see the light of day.
So who did you grow up listening to that shaped your musical inspirations?
Well we all kind of came from a rock and metal and hardcore and a little bit of punk background, that's kind of the core of what we listen to, but each of us individually kind of branch off from that and listen to a lot of different things, from a lot of different styles of electronic music to hip hop to even funk, but I think Rage Against The Machine was a huge influence, TOOL was a huge influence, I know for our guitar player Mark, growing up Metallica was always a big foundational band for him. Oh, Muse is another great one that comes to mind, but we've listened to so many things it's so hard to narrow that down.
So from what I've been reading, it sounds like your live show is somewhat impressive, tell us about the bands live persona…
When we started playing live shows we really took notes when we would go to concerts and watch a lot of our idols, and one of the things that really stood out to us from bands like a band called Dredg and a band called 3, and also going to a Dream Theater concert, just a wide variety in these concerts where they would have these kind of moments in their set where there was an entertainment quality that was beyond just knowing their music and we always felt like there was kind of an untapped power there that not every band took full advantage of, and so when we set out to kind of sculpt what our live show is we were always asking ourselves the question, ok, what can we do differently number 1 and number 2, what can we do in a live show that people that don't know our music and don't have our record will enjoy regardless of if they enjoy the songs they're hearing or not? Because one of the things we noticed when we started playing all these shows DIY, we played all these bars and no one knew us and nobody had our records, so you were playing to an audience of people that just really didn't care and it was kind of from that birth place that we began creating these sort of drum pieces, and I was in drum line in high school so I had a background in a very competitive high school that the drum line did very showy entertainment quality things almost like Cirque De Soleil, Blue Man Group and things like that. So we kind of infused that and incorporated into our show in a way that we wanted to have these big drum sectionals that included big Japanese taiko drums mixed with Metal riffs and really aggressive, passionate rock choruses and things like that. That all started evolving into one of the more noteworthy things that we do live which is a three man bass solo where all three of us are on one bass guitar at the same time playing all these different sounds out of the bass that maybe don't really sound like a bass guitar, so it was all kind of born out of that mindset that I was describing, but it's all still evolving to today.
So you've just played Rocklahoma, but even more so Download in the UK, how was that experience?
Oh it was amazing, I think Download was incredible on so many different levels, not only was it a world renowned festival with so many amazing acts at it, it was also our first time to play the UK or even be in Europe at all. So the whole experience was magical, at the same time it was exhausting as hell as we'd just come off a long stint of touring in The States, so it was a mixed bag of sleep deprivation *laughs* and excitement all at the same time. Then the festivals in The States have just been amazing, it's been a really great year for us.
With this killer new album, what are the chances we'll see you in Australia sometime soon?
Man that is one thing that we've been dreaming about, honestly, as we just got off the road with a band called twelve Foot Ninja from your neck of the woods, we also played with Karnivool in Belgium when we were over there and both of those bands, also Dead Letter Circus is a third one I'd throw into the hat, I just love those bands. So when we started listening to them, I think Karnivool was the first one we started listening to years ago and it really opened our eyes to what was coming out of Australia and it seemed like there was this cool rock, progressive something scene and so ever since I think we fell in love with those bands we dreamed of coming over there, so logistically I have no idea of when that's actually going to happen but we've been throwing around the idea of at least hitting up a big festival, is it Soundwave the big festival in Australia? Yeah, our manager's been throwing that one out on the table and we've been discussing it, so that might be a possibility but our hopes are within the next year, maybe two years, that's the goal.
Even though the new album has just been released, has this lit a creative spark under the band and are you already writing new material?
We have written probably two maybe three new songs and we have a bunch of scattered ideas all over the place from the last year and also things that didn't make it onto this last record that were great ideas they just never made it into an entire song, but unfortunately this year has been so busy with touring and kind of making a name for ourselves nationally and internationally that it's been very hard to find time to really sit down and write, but hopefully the heavens will open in the next half year to a year and we can begin hacking away at the next record.
Lastly, with 2014 half way through, let's try and predict the remainder of the year. So finish this sentence for me, by the end of 2014, Nothing More will…
*laughs* at the end of 2014 Nothing More will be a common name in rock and roll and common name for an intense live show in the United States and hopefully Europe and maybe… maybe Australia and Japan *laughs* I don't know… I'm just hoping at the end of 2014 we're gonna be having a fan base that we've never seen before and we'll get to do our own headlining shows and really do this on a level where we can not be worried so much every month about paying our bills… *laughs*
Essential Information
From: San Antonio, TX, USA
Sounds like: Rock / Progressive / Alternative
Band members: Jonny Hawkins – Lead Vocals, Aux Drums, Daniel Oliver – Bass, Backup vox, Mark Vollelunga – Guitar, Backup vox, Paul OBrien – Drums
Latest Release: Nothing More (self-titled) (out now Eleven seven / Sony Music Australia)