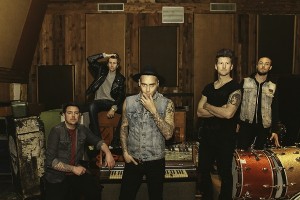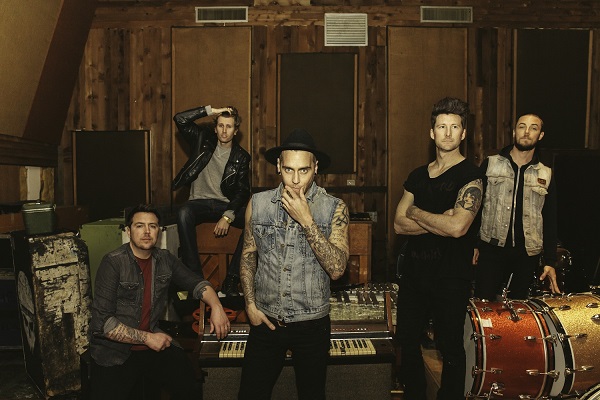 Busy kicking ass on Vans Warped Tour, Anberlin have stopped for a brief moment to drop a bewitching new video for Stranger Ways, a track taken from their seventh and final album,lowborn. Instead of recording the album together, each member of the band recorded their own parts with separate producers they each selected. The result is a diverse and lush collection of songs that perfectly book-end their illustrious 12-year career as a band.
Anberlin will release lowborn this Friday on their original label Tooth & Nail (via UNFD in Australia), before heading south to bid their Aussie contingent adieu in September.
"Usually breakups happen quickly and suddenly, an implosion of sorts," McAlhaney says. "What is unique about the end of Anberlin is that we discussed where people were at in their lives, what that meant for the band, and then made plans for the end on our own terms." lowborn reflects true artistic freedom for the band, who felt liberated from any sort of expectation or pressure. "I wanted to enjoy the creative process one more time, with no restrictions, no one breathing down my neck for a single," Christian says. "Just unadulterated creative freedom."
Check out our interview with Nathan Young of ANBERLIN, HERE…
ANBERLIN – LOWBORN OUT THIS FRIDAY JULY 25 VIA UNFD
www.anberlin.com
www.facebook.com/anberlin
___________________________________________________________________________________________
Destroy All Lines and Kill Your Stereo present..

ANBERLIN – THE FINAL WORLD TOUR // September 2014
Wednesday, 3 September – Metropolis, Fremantle 18
Tickets from www.tickets.destroyalllines.com, www.oztix.com.au, www.heatseeker.com.au  or Heatseeker outlets
Thursday, 4 September – The Gov, Adelaide Lic AA
Tickets from www.tickets.destroyalllines.com, www.oztix.com.au, www.venuetix.com.au or VenueTix outlets
Saturday, 6 September – The Hi Fi, Brisbane 18 *SELLING FAST*
Tickets from www.tickets.destroyalllines.com, www.thehifi.com.au or Oztix outlets
Sunday, 7 September – The Roundhouse, Sydney Lic AA
Tickets from www.tickets.destroyalllines.com, www.ticketek.com.au or Ticketek Outlets
Tuesday, 9 September – The Forum, Melbourne 18 *SOLD OUT*
Tickets from www.ticketmaster.com.au or Ticketmaster outlets
Wednesday 10 September – 170 Russell – 18+ *SELLING FAST*
Tickets from www.tickets.destroyalllines.com, 170russell.com or 1300 724 867