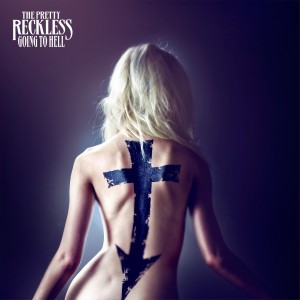 US rock acts The Pretty Reckless have premiered their bright and boisterous video for 'Messed Up World'. 
A stark contrast to their usually dark, grim video content, 'Messed Up World' sees the band + bikini babes partying beach-side. A dizzying array of colours and a cuts alongside this very catchy modern rock song results in a really mesmerising video, courtesy of director Jon J, who also directed the band's video for 'Heaven Knows'. Firecracker front lady Taylor Momsen has famously glammed it up and gotten very sultry in recent videos 'Going To Hell' and 'Heaven Knows', which now have a combined 15 million Youtube views. 'Messed Up World' is an interesting contrast to the vibe of previous videos, and overall a fun time.
The Pretty Reckless are still riding high off the success of current album 'Going To Hell', which debuted at #5 n the US Billboard Top 200 Album Chart and #8 on the Official UK Chart. They've been touring hard, as always and delivered outstanding sets at Download Festival and Isle Of Wight Festival recently, before heading out on their US album tour. Fingers crossed we see them on our shores soon!