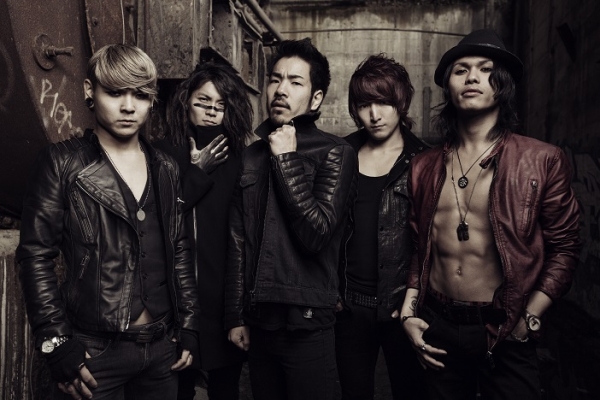 "The sound has definitely progressed and our song writing skills have definitely improved as well. We are growing up too! The last album was years ago and since then we have all grown up as musicians and more importantly as human beings. This does directly translate to the music."
From release: Crossfaith combine metal, hardcore, samples and electronica to create their own distinct musical formula that truly transcends genres. Their 2009 debut album – The Artificial Theory For The Dramatic Beauty established the band in Japan, outing the four-piece as a true force in heavy music and propelled them to the top of their game. Within no time, they were more than ready to tackle an international audience. Now, Crossfaith, are ready to cause a riot with new album 'Apocalyze'.
We had the guys from Crossfaith answer some questions for us about their new album 'Apocalyze' as well as their return to Australia in October and about Japanese metal…
Thanks for answering some questions for us today guys… For starters, you were here for Soundwave in February and now returning with Bring Me The Horizon and Of Mice & Men, how excited are you to be returning so soon?
We are so excited to be coming out there again! You really would not believe how excited we are! We absolutely love your country!
For those that were stupid enough to not see you play while you were here, how would you describe a typical Crossfaith show to someone who has never seen you before?
A typical Crossfaith show is just pure energy. Not a lot of bands can express that and some of them try but fail. We are PURE SOLID ENERGY and power through 25 minutes like you have never seen before in your life! If that's not a statement to make sure you come early to a show and check us out, then I don't know what is?!
Do you have a great memory of your trip here in February you can share with us?
Oh we absolutely loved it! The Metallica BBQ had to be one of the best memories or the plane flights in between shows. Those were crazy! Bands getting drunk on airplanes is one of the most entertaining things you can imagine! Especially if they are the bands you have been looking up to for many years!
Your new album 'Apocalyze' is out now, how pumped are you to release this upon the world?
This album has been in the creation for over 2 years now. We have been working on it for such a long time and to actually have it released is such a big thing for us! We really are so excited to see what the reaction will be on an international scale. So many people have been asking about it. I hope people buy it… 😉
If you were to use only two words to review the album to give people an idea of what they can expect, what would they be?
GROUND BREAKING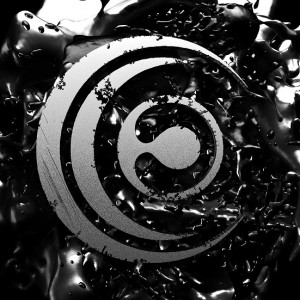 Tell us about the name of the album; is there a meaning behind calling it 'Apocalyze'?
The meaning behind the name is simple. 'Apocalyze' is the meaning of destroying everything and then re-building to make it better and adapt more to how society is changing in a whole. There are a bunch of songs on the album with this concept in mind.
In terms of the songs on the album, was there a specific concept or direction you wanted to get across with them?
There are a few topics on the album which we have not dived into before such as politics and the craziness that surrounds your simple every day lifestyle. The government in Japan is seriously corrupt and the outside world do not really realise this. They see us as a technological giant and where your electronic products are made. They do not realise the rest of Japan is seriously blind to the corrupt government because of our culture. The album really has so many different directions that its hard to just name one or two!
What do you feel you were able to do on this album that you weren't able to do previously?
Experiment! We had the time to try so many different things that we would really not of been able to do with less time. We had 2 months to record everything and for us that is so much time! It was great to be able to try new things. This album is so special to us because of that. We love to experiment!
You worked once again with 'Machine' as producer; having worked with him before, what does he do to bring the best out of Crossfaith in the studio?
Machine is an absolute legend. The albums which he has worked on in the past are some of our favorites and we really jumped at the chance to work with him. We were really proud of the Zion EP and it helped us around the world to gain a fanbase. For this we are really greatful. He has helped influence our sound on this album even further. We had a lot more time to sit down and work through the songs as the ZION EP was only recorded in a week. This current album was recorded over the space of 2 months. We had the chance to experiment and work over many different aspects of our sound. Working with him is great because he pushes us in so many different directions that we get to try everything out and he gives us a great opinion into what we could do with our music. He is really great!
How have you seen the band evolve in the time between your debut album and Apocalyze?
So many ways! The main thing is that we can now speak English! This is a great thing that we have been really working on for many years. The sound has definitely progressed and our song writing skills have definitely improved as well. We are growing up too! The last album was years ago and since then we have all grown up as musicians and more importantly as human beings. This does directly translate to the music.
It seems like the band is starting to really get noticed around the world, are there plans to head to any other territories soon to introduce Crossfaith to them?
We have been touring internationally now for 3 years. We have done China and all of Asia since then. There have been many tours around Europe and 2 tours in the USA. We have definitely given the kids a chance to see us play and the crowd reaction really has been amazing every time. We are so thankful for the support that we are getting internationally. It really means the world to us and we are so proud of it. It is almost unheard of for a Japanese band to get big in the metal scene but we are trying our best to break this barrier!
Japanese metal to me has somewhat of a different intensity to it than what else is out from around the world, what do you think it is about that scene that differs musically from the rest of the world?
The intensity is not different, it is just the crowds themselves but this goes the same for any band in Japan. The crowds are different for any foreign or local band. They are silent in between songs and have a lot of respect for the bands on the stage. We honestly prefer the other way that the western crowds are when they get all crazy! The music scene is different in many ways! There are two different types of Japanese kids / fans. Some fans only listen to Japanese music and these fans will not listen to any other western music. The kids/fans that listen to only western music will not listen to local Japanese bands. This is something that we have found to be very different when traveling around the world. By becoming an international band we hope to break this barrier back in our home country.
After the Australian tour, what does the remainder of the year have in store for Crossfaith?
We are going to be heading out to the UK and Europe for Warped Tour Europe and a tour supporting the UK Reggae Metal band, Skindred. We are so excited to do this tour and the Warped Shows. They have even put us on the main stage in the UK! This is crazy for us!
Essential information
From: Osaka, Japan
Band members:  Kenta Koie – Vocals, Terufumi Tamano – Programming, Kazuki Takemura – Guitar, Hiroki Ikegawa – Bass, Tatsuya Amano – Drums
Latest Release: Apocalyze (Halfcut / Shock Records) Out Now! – Check out our review HERE
Website:  http://www.crossfaith.jp
Catch Crossfaith on tour with Bring Me The Horizon and Of Mice & Men at these dates: 
Sat Oct 5 – The Marquee, Brisbane QLD
Sun Oct 6 – Hordern Pavilion, Sydney NSW
Wed Oct 9 – Festival Hall, Melbourne VIC
Thu Oct 10 – Thebarton Theatre, Adelaide SA
Sat Oct 12 – Challenge Stadium, Perth WA
Presented by Soundwave Touring