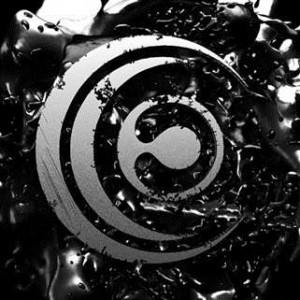 In Summary: "Crossfaith may just be the future and the something new and different that we haven't really got in music at the moment"
One of my highlights of Soundwave 2013 was completely unexpected, welcome Crossfaith from Japan and they showed Australia how it's done. If you missed them at Soundwave, well you have a chance to see them very soon with Bring Me The Horizon and Of Mice & Men, so get there early as you may just walk away talking about Crossfaith over anyone else. No I'm not just talking them up because this is their new album I'm here for, but because they are just an exciting band to watch and listen to.
'Apocalyze' is the band's first album since their 2009 debut and first new material since last years 'Zion' EP and they have come out swinging and mean business. First single from the album 'We Are The Future' could in fact be a statement, as if the world does catch on to this band (which they should) they may just be the future and the something new and different that we haven't really got in music at the moment, this song is heavy, electronic and for lack of a better word, brutal.
Same goes for 'Eclipse' sure to be a live favourite in their set, as will 'The Evolution' with its perfectly placed 'Hey!' chant which I can already see being screamed back to the band with fists pumping from the floor of a venue, while everyone tries to maintain their footing as they go wild. Only half way through the album and it won't let up and I'm happy about that, where 'Scarlett' may have fooled you early on with a slower start, it takes a turn and is one of the most melodic on the album, with some great female vocals here to balance the out and out aggression of the song, it's well done and a stand out, in fact, I dig this one the most so far. The electronica sound is one that's the foundation of the Crossfaith sound and what sets them apart from all the bands that are in this genre, sure many use the programming and keyboards these days, but Crossfaith make it their own and in 'Gala Hala (Burn Down The Floor)' this is the element that is the prominent force.
'Countdown To Hell' gives us its best 'St Anger' impersonation to kick off but thankfully just an impression as this song is some kind of monster indeed, in fact the boot print it just left on my ass from the kicking it gave it will be there for at least three days, thanks for this one! I'm always a stickler for song names and making up in my head how I think they'll sound, so when I read 'Deathwish' and know it's up next, it pretty much lives up to the expectations, it's loud, loud and somewhat louder. Massive fan of the mid song breakdown, this one is insane!
With only a few songs to go, you're going to get what you've already heard, insanity, mayhem and other words that mean the same thing. 'Counting Stars' takes that turn again with a mellow female vocal surprise only to be stepped on like a bug as they turn the volume back up and keep it up for 'Burning White' and lastly, my favourite named song 'Only The Wise Can Control Our Eyes' saved the best for last, melodic, clean and dirty vocals, killer guitars, ahhhh what a song to end on.
As I said at the start, this is an exciting band to watch and listen to, I implore you to see this band in a live environment as you may think they shined on this album, well their live show will make you want to hang out with Corey Hart as with the shine from their live show, only sunglasses will help you here… a must listen! Domo Arigato Mr Crossfaith-o…
Essential Information
From: Osaka, Japan
Produced by: 'Machine'
Release date: 6 September 2013
Record label: Halfcut Records
Website: http://www.crossfaith.jp
Track Listing:
Prelude
We Are The Future
Hounds Of The Apocalypse
Eclipse
The Evolution
Scarlett
Gala Hala (Burn Down The Floor)
Countdown To Hell
Deathwish
Counting Stars
Burning White
Only The Wise Can Control Our Eyes