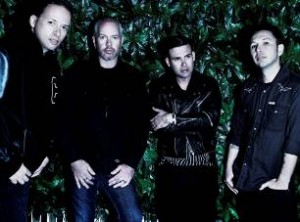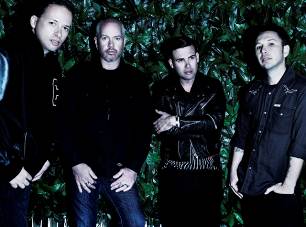 Grinspoon, one of Australia's most loved live rock bands have confirmed a new run of shows on their 2013 Black Rabbits Tour which will see the band touring through Western Australia before heading back east to Jindabyne, Sydney and Melbourne.
In September last year Grinspoon released their seventh studio album, Black Rabbits, which debuted at No. 8 on the ARIA Album Chart making it the band's 7th Top 10 album.
The Lismore-born quartet – frontman Phil Jamieson, guitarist Pat Davern, drummer Kristian Hopes and bassist Joe Hansen – burst onto the national music scene in 1995 via a string of hits which later appeared on their 1997 debut album, Guide To Better Living. Across their career the band have amassed album sales of 500,000 copies in Australia, including multiple platinum certifications and the ARIA Award for 'Best Rock Album' in 2005 for Thrills, Kills & Sunday Pills.
Playing all the hits, back catalogue career gems plus recent singles Passerby and Branded these shows will be the longest sets the band have ever played, with a mix of everyone's favourites and a healthy selection of new tunes from the Black Rabbits album.
This is a series of shows not to be missed for old & new Grinspoon fans!
Tickets on Sale: 9.00am – Thursday, 23 May, 2013
WEST COAST DATES
*Presented by HOT FM
With special guests: The Love Junkies
*Wednesday, 10 July 2013 – The Pier Hotel, Esperance (18+)
Tickets available from www.grinspoon.oztix.com.au and all Oztix Outlets
*Thursday, 11 July 2013 – Studio 146, Albany (18+)
Tickets available from www.grinspoon.oztix.com.au and all Oztix Outlets
*Friday, 12 July 2013 – Settlers Tavern, Margaret River (18+)
Tickets available from www.grinspoon.oztix.com.au and all Oztix Outlets
*Saturday, 13 July 2013 – Prince Of Wales, Bunbury (18+)
Tickets available from www.grinspoon.oztix.com.au and all Oztix Outlets
*Sunday, 14 July 2013 – Players Bar, Mandurah (18+)
Tickets available from www.grinspoon.oztix.com.au and all Oztix Outlets
Friday, 23 August 2013 – Astor Theatre, Perth (18+) – support not yet advised
Tickets available from http://www.showticketing.com.au
Also appearing on the North West Festival in Port Hedland Saturday, 24 August, 2013
EAST COAST DATES
With special guests: TBA
Wednesday, 7 August 2013 – The Station Resort, Jindabyne (18+)
Tickets available from www.grinspoon.oztix.com.au
Friday, 9 August 2013 – The Corner Hotel, Melbourne (18+)
Tickets available from www.grinspoon.oztix.com.au and https://corner.ticketscout.com.au/gigs/1478/Grinspoon
Friday, 10 August 2013 – Enmore Theatre, Sydney (18+)
Tickets available from www.ticketek.com.au
For further information on ticketing and tour details head to www.grinspoon.com
ALBUM: BLACK RABBITS – OUT NOW THROUGH UNIVERSAL MUSIC AUSTRALIA
Check out our review of the album HERE