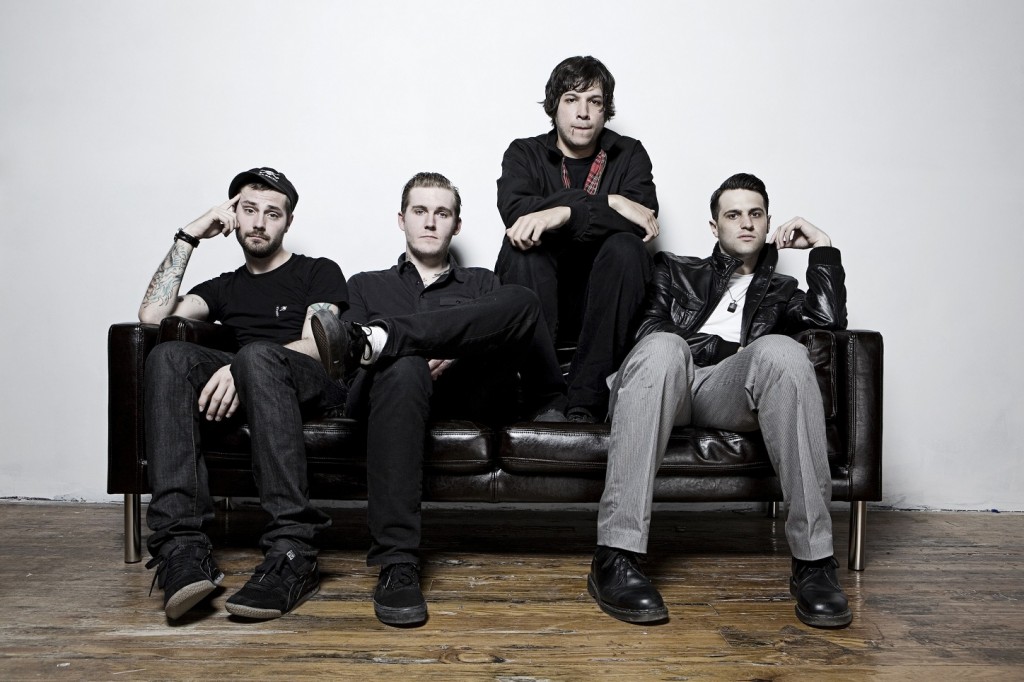 "The one thing that's important to us and the audience is that the show is supposed to be a way to put aside whatever is bothering you or whatever you have to deal with for a couple of hours a night and you see the show and you listen to the music and that's what you focus on and try and shut out anything and just have a positive time and a good time."
New Jersey rockers The Gaslight Anthem in only a few years are growing and growing in popularity, case and point with their heartfelt and honest music they delivered one of the best rock albums of 2012 in 'Handwritten'.  This really made the world stand up and take notice, and those that didn't notice, well, maybe it's time to see what all the fuss is about.
Chatting with Benny from The Gaslight Anthem who stopped mid interview and wanted to tell everyone how that he'd pulled off a perfect parallel park in one motion and he was very proud of it, aside from that, we chatted about their amazing last record 'Handwritten', the short film based off the title track and of course their upcoming Australian tour.
Thanks for your time today, Benny. I have to start by saying that 'Handwritten' was hands down my album of the year last year, were you happy with the reception it received?
Oh thanks for listening to it. Yeah of course man, it's one of those things, it's like a cherry on the cake, and it's received well. I try to generally personally not let it affect me one way or the other and that's not to say that that I don't read them and I don't have some kind of reaction to them when I do read them, obviously I'd prefer someone to like it than not, but with every record we make it's an effort to please the people working on it and as long as me and the guys in my band and the people we decide to work with walk out of the studio with something that we care about and something that we believe in then I'd like to say that the reception isn't as important, especially critically, I mean I'd be pretty bummed if our fans thought we made a shitty record, so it's a long winded response to that. Yes I'm glad that it got a good response, *laughs* sorry *laughs*
When you set out to make it, it seems that the sound was directed back more to 'The 59th Sound', was that a conscious decision or did the album simply evolve that way?
No, the only thing that was a conscious decision sonically on 'Handwritten' was to really like body up the guitar tone again, that was an important part of it, because the production on 'American Slang' thinned it out a little and was a bit of a different style that we were going for, so we definitely made an effort to bring back the grit and the guitars. That being said we had a third guitar on every song on 'Handwritten' so I think with that it definitely got thicker sound wise and then we chose a producer who had made some of the great hard rock records of the last twenty / twenty five years and I think that's just the way that guy does it. He mixes things that sound big and there was no apprehension from us having it sounding like that, we wanted it to sound big and nice like that.
A song like 'National Anthem' that I think is written about me is so almost out of place on the album yet is my favourite song, how did this one come about?
That's awesome. That one was funny, it was pretty much the only song that was written in Nashville when we went down there, and it was the result of there was a song called 'Teenage Rebellion' that I think Brian had sent to me on an acoustic and released on a B-side and we went down with that song being one of the songs, one of the ones that we were excited about and one of the ones that we thought was going to be something special and it's one of those tricks to going into the studio and you never really fucking know until it happens. So we laid down that song and Brendan was like 'ah you know, why don't you guys come in and listen it?' and he didn't seem too stoked on it and we listened to it and it was missing something, the thing we needed. Because of that, it kind of got scrapped and we needed one more song, and we like to keep our records varied where songs have a change of pace and songs bring you up and down and really try to make an album rather than just a collection of songs, so it called for something where it could be a little slower, maybe a little something different like that. So one night we go back to our house in Nashville and Brian goes up to his room for like an hour and we're all down eating dinner or doing whatever, he comes down with his acoustic and just starts playing pretty much what was the bulk of 'National Anthem' he didn't change much and finished it and said 'what do you guys think?' we were like 'yeah dude, fucking beautiful' we all loved it. The next day we got to the studio super early and did that song, so that's how it came about.
You're finally heading back to Australia this May, what can people expect from a Gaslight Anthem show should they come and witness it?
I don't want to set expectations too high *laughs* I always learned through the years that if you set low expectations then you can't disappoint people, right? I'm just kidding… really just a straight up rock and roll show, you're not going to see confetti or fireworks or anything like that, just us and a whole bunch of songs and hopefully a bit of a ruckus good time, you know?  That's the kind of style we like, but the one thing that's important to us and the audience is that the show is supposed to be a way to put aside whatever is bothering you or whatever you have to deal with for a couple of hours a night and you see the show and you listen to the music and that's what you focus on and try and shut out anything and just have a positive time and a good time. We feel it the same way like people do, we need that, we need that release and it's good for people and I'm glad we can do it. I guess that's what the show will be like.
You were in Australia two years ago as part of the Soundwave festival what do you remember from that last trip that you can share with us?
Soundwave is like the most pimped tour I've ever done in my life, easily. Just from flying everywhere and on your flight is like fuckin' Rob Zombie and Zac De La Rocha and people like that you're walking by in first class to where you're going. The accommodations are really nice, the tours really nice, everything about it man. It's really like a vacation with planes peppered in, they do such a good job of keeping people comfortable, and my memory of that tour is a whole lot of sun and really just walking around and seeing a million bands and hanging out with a tonne of people. I had such a great feeling I took away from that tour, it was a good one. The same as the first Australian tour too, maybe it's just Australia, it's a nice place, it really is, we dig it. Besides the flight, it's perfect.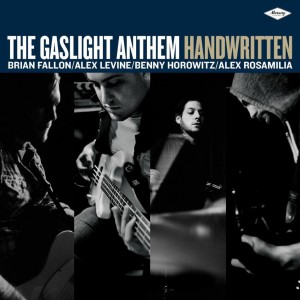 Tell us about the 'Every Word Handwritten' short film and the idea behind that.
Yeah sure, me and Kevin Slack wrote this together, it started out as just an idea for a video and then it started flushing out we thought while shooting for the video we shot enough footage for a short film. The video came out and then we started working on the film and added some extra elements, It's been a long time coming, it's the first time I've ever tried anything like this, I co-wrote and produced with Kevin and actually Alex Rosamilia from Gaslight ended up scoring it, we went through a few different people with music and Alex is really talented and I wanted to give it a try and see what he could come up with and he ended up killing it and doing a really great score. I think it'll be available on iTunes, so it's really exciting, I've never done anything like this, I'm just a really huge movie/ film fan and it's the first time I've ever really gotten behind it like that and I truly enjoyed it. I have no idea if it's good or not, but I truly enjoyed the process and I hope to do it more.
The vinyl medium seems to have made its way back around again and with '45' being the lead single from Handwritten, what was the first '45' you ever bought? 
Yeah of course I have shit tonnes of them, actually my first 45 was, I bought two on the same day, it was at a show at Middlesex County College in New Jersey and you know at the old hardcore shows, people would set up boxes and vendors and would just sell records. I bought a split 7" which was a band called 'Weston' who was a pop punk band from Pennsylvania and a band called 'Sticks and Stones', who were a punk band from central Jersey. I bought their split 7", and that was my first one. Also at the same time I bought a double 7" by a local band called 'One Nature' and they were from the town that all the guys from my high school went to and they were kind of local legends.
New Jersey musicians have always held that blue collar worker optimism to their music. Is it fair to say this is something you have tried to get across in some of your songs as well?
I mean I guess it would be fair to say from the outside, that's how people perceive it and I think that's cool. I don't think there's any outward effort to show that somebody is blue collar or something like that, I mean it's not supposed to be worn and some badge of honour or anything, but I feel like we just write songs and Brian writes songs about things we see and the places we're from and when you write kind of autobiographical music like that, and you write it honestly, the people you are and the people you see and the people you're around are going to come through in it you know? I feel like that's where it really came from rather than our effort to convey it. Actually in a lot of ways I think the media actually wrote the narrative more so than we did, maybe by the way we look or the way we talk or the way we acted, they just assumed that we're from New Jersey that we're working class or something even though New Jersey has four of the ten richest counties in America *laughs*and everyone thinks we're all boot and nail type guys, so there's not an outward effort to convey it, I think it's just conveyed by the people we are and the songs we write.
What does the remainder of 2013 have in store for the band?
Touring, we just had a bout a two and half month break in New Jersey and then we're pretty much book to tour to October / November, so that is 2013.
Well we look forward to seeing you here and looking forward to May.
Thanks I appreciate the interview; you have a good rest of the day.
Essential Information
From: New Jersey, USA
Band members:  Brian Fallon – Vocals / Guitar, Ben Horowitz – Drums, Alex Levine – Bass, Alex Rosamilia – Guitar
Website: http://www.thegaslightanthem.com
Latest release: Handwritten (out now) – Check out our review of 'Handwritten' HERE
Catch The Gaslight Anthem with special guest Dave Hause at the following dates:
Friday 10 May – Brisbane, The Tivoli – 18+ – SOLD OUT!
Sunday 12 May – Sydney, Enmore Theatre – Lic A/A
www.ticketek.com.au
Tuesday 14 May – Melbourne, The Palace – 18+
www.oztix.com.au And www.ticketek.com.au
Wednesday 15 May – Melbourne, The Palace – 18+ – SOLD OUT!
Friday 17 May – Adelaide, Hq – 18+
www.oztix.com.au and www.venuetix.com.au
Sunday 19 May – Perth, Metro City – 18+
www.oztix.com.au
Presented by Soundwave Touring