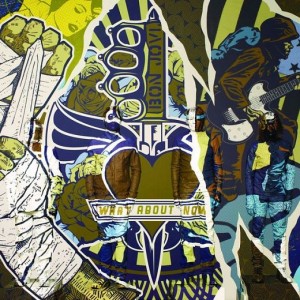 Thanks to our good friends at Universal Music Australia, we have five copies of the new Bon Jovi album 'What About Now' to give away to five of our lucky readers.  First single 'Because We Can' is being played everywhere and has given us a taste of the 2013 Bon Jovi sound and if you want to hear what else they've come up with, well you can by simply sending us an email and being one of our lucky winners.
To win one of five copies, simply send us an email to mtrbwy@maytherockbewithyou.com with the subject line of 'Bon Jovi Giveaway' and include your name and address along with the answer to the below which may be a bit tricky for some…
'Tell us the name of a member of Bon Jovi that ISN'T Jon Bon Jovi'
We will then randomly pick the winners who answer correctly and they will be notified via email.
Entries open:  Saturday 9th March
Entries close:  Saturday 16th March
Entry is open world wide! Why? Because We Can…