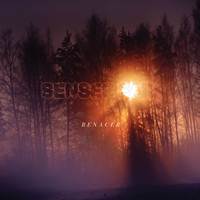 SENSES FAIL will release their fifth full-length studio album entitled RENACER (ray-nah-serr) on March 29, 2013 on 3Wise Records.  Renacer was recorded in Los Angeles, California at both The Airport Studio and Red Bull Studio with producer Shaun Lopez (Far, Deftones) at the helm.
LISTEN TO FIRST TRACKS 'MI AMOR' & 'THE PATH' HERE
"We celebrated our 10 year anniversary in February 2012 and immediately got to work writing Renacer," commented singer Buddy Nielsen. "The approach to this record was to embrace change and explore a different side of the band. The process was long, but was probably the smoothest out of any other record because we wrote without any boundaries. Renacer is by far our heaviest effort to date, which felt like a natural progression for us."
"We chose to work with Shaun because of our respect and love of the music he has made in Far and the work he has done over the years as a producer. Shaun was a huge asset in crafting and harnessing the heaviness of the record without sacrificing the clarity and natural sonics that we wanted."
"The name Renacer means "to be reborn" in Spanish. We chose the name because it reflected the change that we embraced in our personal lives as well as in our musical lives. The name ties together the themes of the record, which touch on change through positivity, balance, spiritual growth and love. We are very proud of the work we have done and are extremely excited to share it with the world."
SENSES FAIL formed in Ridgewood, New Jersey over 10 years ago and has sold over 1.2 million records worldwide.
RENACER track list
1.     Renacer
2.     Holy Mountain
3.     MiAmor
4.     ClosureRebirth
5.     The Path
6.     Canine
7.     Glass
8.     Ancient Tombs
9.     Frost Flower
10.  Snake Bite
11.  Courage of the Knife
12.  Between the Mountains and the Sea