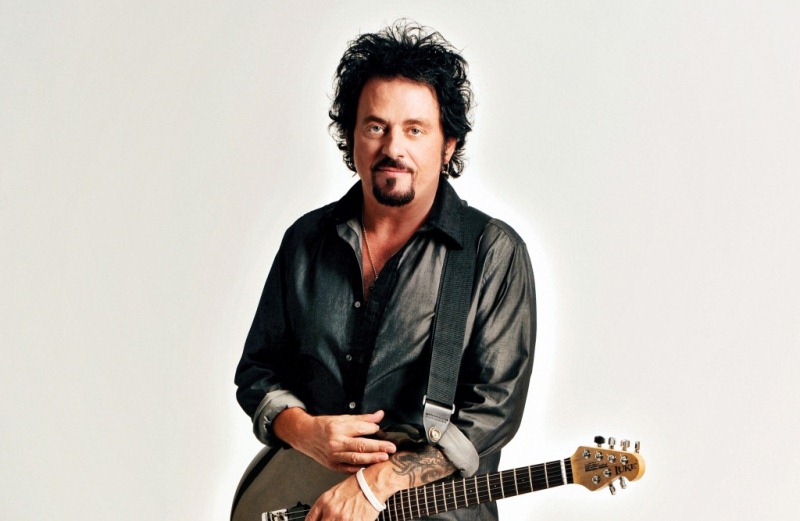 "I think I'm more focused and writing better and I think I'm more appreciative of my whole career than I've ever been in my whole life.  I'm back on track so that's the 'Transition'.  I have mortality staring me in the face."
It blows me away when you can speak to an artist that has been touring almost as long as you've been alive, an artist that has thirty six years' experience on the road and has played on over two thousand records. It's Kind of surreal when you think about it. We're talking about Steve Lukather in case you were wondering… the man behind Toto as well as a couple of famous guitar riffs you may know but we covered that off in our last interview with Steve.
He's now back with a new solo album titled 'Transition' and is a part of the Ringo Starr All Starr band that is on their way to Australia, so we had the chance to catch up once again with 'Luke'  to talk about his new album, the Ringo tour and a whole heap more.  It's always good when an interview starts this way…
Hi Steve, great to talk to you…
And to you… Ask me anything you want, man…
Well, let's start with the new album…
Thank you…
You have just released your newest album 'Transition', so I guess the question is, is there a specific meaning behind the title?
Yeah man, I've been through a lot of shit in the last ten years, I've made some massive life changes with a great deal of loss and pain and some joy as well.  Everything fell back in to place, I kinda got lost a little bit, man, thirty six years on the road will make a man a little bit nutty, you know what I mean?  It's truly a bizarre life, it's charmed in many ways but sometimes you go from the highest highs to the lowest lows but ultimately you get caught up in the party if you will.  Whereas when you're twenty years old, I started when I was a teenager thinking 'woo hoo it's all great' then all of a sudden you wake up one day and you're fifty and you've got a bad hangover and it's just one time too many and I thought my playing was suffering, and there was a lot of things that were going wrong and I was just trying to drown myself in some of the more personal aspects of my life that were unpleasant.  I caught myself in it before it got too ugly man, it's a very strange business and I'm not unlike many of my peers you know, I guess who have been in the game long enough.  I just stopped, I quit smoking cigarettes same day, I needed to be healthy, I've got two little kids and two grown kids and I wanted to be at the top of my game, so very simple.  Transition is from the darkness to the light, you know I lost my mother, I lost my marriage, I fired my manager after thirty years, some other things Mike Porcaro has ALS and is slowly fading away, I really had to take a hard look at my life.  A lot of my friends are sick with cancer and weird diseases and I was like 'wait a minute, whoa, I don't want to be like this' so I stopped and I was lucky, and that was almost four years ago and I've come out of that and I'm practising my guitar and studying my voice, I think I'm more focused and writing better and I think I'm more appreciative of my whole career than I've ever been in my whole life.  I'm back on track so that's the 'Transition'.  I have mortality staring me in the face *laughs*
In the three years since 'All's well that ends well' what inspired the songs for 'Transition', was it just everything as you have just said?
Yeah all of that, I did a bunch of touring after that in various configurations with a lot of different artists that influenced me by working with them and it all just fell in to place and I feel that I've matured as a songwriter and producer and I was more focused in what I wanted to do in my solo career, finally found a style where I could kinda follow the path without doing the 'I'm going to do a fusion record or a blues record or a shred record' or something like that, I found my voice as a solo artist and I was really quite pleased with that and I gotta give some credit to my co-producer and co-writer C.J. Vanston who kept it focused and we just kept expanding on what we did last time with 'All's Well…' and we accomplished something pretty cool.  It's getting great reviews and people seem to be digging it so I'm really happy with that, when you do something and people respond to it in a positive way that's an awful good feeling.
I've always loved your style, to me it's about feel, you're not out there shredding and in essence 'showing off' but is it fair to say this is how you play and convey what your music is all about?
Well you know, when I was drinking too much I started to play too much live and I don't think that was my strongest suit.  You have a tendency to play how you feel and I wasn't feeling well, so I was angry and messed around so my playing sounded that way and when I listened to myself, now I'm refocused and feeling better than ever and I think my playing has fallen back in to my strongest point that separates my from the other guys. I mean there are some shredder guys that are just so good, staggering, I'm like OK, ball's yours, let me go back to what I do best *laughs* you know I respect all that stuff it's just mesmerizing, it's just jaw dropping really.
The instrumental of 'Smile' is just perfect, what is it about a song like that that resonates with you?
It was a song for my Mom, she passed away in 2010, on Father's Day ironically, and she loved the melody, I dedicated that one to her, she loved all that stuff and it was a lot of what I was going through, I used to be this loud clown you know what I mean? Inside I was really hurting and I was covering it by boozing and doing whatever else and I knew she would love that song.  That was a one take for me; I just gave it all the heart I had.  We recorded it in my keyboard player Steve Weingart and I recorded it live and we were able to produce the keyboard part with a Stevie Wonder 'Innervisions' kind of part, but I kept the guitar as a one take untouched.
Going back, I'm a huge fan of your 1989 'Lukather' album, when you look back at that compared to say your newest release, what do you consider to be the biggest changes that have taken place in this time musically for you?
I have fond memories, that was my first solo album, I was so nervous that I just surrounded myself with all my friends as I didn't know what to do… everybody came to party and took the nerves away, since then, that was like my first time 'oh my god I want to do everything I can do' and now I look back on that and its very 1980's but that was a fun record to do and that's lead me to where I am right now, twenty five years later. You grow, twenty five years is a long time, it's a generation, I've been through a lot in that generation, thirty six years on the road will make a man crazy and it did a little bit, now I'm not so crazy anymore.  Great fun, I can tell you that, well they tell me that I had a great time *laughs*
The other reason we're chatting is that you are a part of Ringo Starr's All Starr Band that's heading here in a few weeks…
I am and I'm very honoured to be as a matter of fact.
How did you get involved with this project?
They called me, the guy that produces the show is the agent and he scouts out people for Ringo to use on the road and they saw me play with Toto in Paris in some arena we were doing and suggested me for the gig and I was really, really excited about that.  We went out last summer and it was really fun, you know I started out with The Beatles and now I'm here I am in a band with Ringo, how freaky is that?!  I'm honoured to be in it.  We had such a great time, such a great band, great bunch of guys and very exciting to be doing this, it all just fell in to place.  We start rehearsals again tomorrow and off we go you know?
Can you maybe give us a sneak peak as to what we can expect on the tour?
Greatest hits man, it's a very powerful set list and for me as a guitar player it's great as I get to play so many different styles.  It's great for me, I get to step out and do some of the Toto stuff with the guys, Ringo picks the songs, it's his band it's what we do you know and that was a big gig, to turn around and see Ringo playing drums on your stuff, it's bizarre *laughs*, but we became friends, we're all really great friends and it's a really positive thing.
So it's not just Beatles stuff, it's everything?
It's Ringo's Beatles stuff, it's his solo stuff, it's Todd Rundgren hits, it's Mister Mister stuff with Richard Page, it's Santana stuff with Greg Rolie, Me, every song sis like 'whoa, whoa, this is great' and it's really awesome.
It's a Rock and Roll jukebox!
Totally!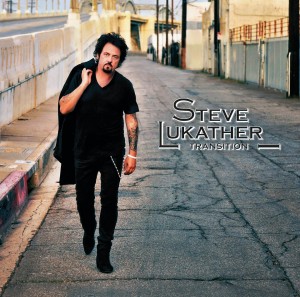 You've now been to Australia more than a few times in the last number of years whether it be with Toto of which I saw you with Toto in 2006 which still stands out musically as one of the best shows I've ever seen…
Oh thank you.
But you were here recently with G3 with Steve Vai and Joe Satriani…
That was great fun, a great honour for me.
I have to say, watching you three jam at the end was amazing, what was that like to do that?
*laughs* that was pretty nerve wracking for me standing up there with two of the best guitar players on Earth man, they happen to be my friends, humbling but a lot of fun. Once I got past all that shit I was fine with it. I realised it wasn't a contest let's just go have fun and play.
Do you have a stand out Australian moment you can share with us from one of your previous visits?
Oh you know every time I go down and now more than ever I've been down in the last couple of years than I have in the last twenty, so I just really enjoy it as I have a lot of friends down there I get to see, it's such a beautiful place.
We spoke to you before the G3 tour here, and that being the first time you'd brought your solo material to Australia, how was that tour for you?
It was great, I was kinda hoping that people didn't expect me to come out and sing 'Africa' or something like that, not at a G3 show… I'm going to do it with Ringo as that's more of a classic rock set but with those guys are you kidding me?  That would've been a mistake.  I don't do that anyway, I really respect the fact that Toto is Toto and it was great for me to be able to play my solo stuff and the fact that some people knew it, I did have some fans out there that did like that stuff.  I was really nervous playing out there as it's their audience and I was the wild card 'what the fuck, Lukather? What's that all about?' *laughs* but it went really, really well, better that I could've hoped for and now coming back and being able to follow it up with an album and a tour with Ringo, Toto's 35th is coming up, hopefully we're going to be coming back down there in 2014, I'm going to get back as a solo artist as well, it just gives me a great reason to come back down and building a little bit of a fan base down there.  So me doing all this stuff and doing interviews really helps, and I appreciate the opportunity.
Toto is celebrating its 35th anniversary of 'Hold The Line' this year with the band going out on the road in support of that, what does it mean to you to know these songs still stand up after this long?
We never knew, it was the craziest thing in the world that this has happened, we're very fortunate and very happy that it did, here we are living this life its crazy that these songs are played all over the world and different multi generations of kids know this music.  I'm very honoured and very happy to still be able to connect with people on this stuff.
It also helps when people like Jay-Z sample your songs?
Well yeah, I mean I've had some of my songs cut, there was a big techno version of a song that I wrote called 'I Won't Hold You Back' off Toto IV which is a ballad but they sampled my voice and put it in this thing , this DJ Roger Sanchez and turned it in to a techno song, it was a big number one hit in the UK and all over the world, I think in Australia too, so all of a sudden I found out I had a number one record and didn't realise it *laughs* and then I got the money on top of it, it was like winning the lottery, it was pretty fun.
About a year ago when we last spoke to you you'd begun working on a book with Lonn Friend… is that still something that is happening?
I am, Lonn and I went to school together, I've known him since I was about fourteen or fifteen years old. I'm about two chapters in and it's going to take some time to do it because I'm so busy, but yeah it's about my life and times in the studio.  The book of Luke. The hard part is how do I turn thirty six years and two thousand albums in to one book, and that's not even the Toto story…
Just lastly, you've played with just about everyone in the world, is there anyone that you want to play with that you haven't had the opportunity to?
Peter Gabriel.  I've met him several times and he's a really nice man, but I'm a long-time fan, he's the artist's artist you know what I mean? The melody, the lyrics, the production, it's wow, it's such world class stuff, but he's great a great guitar player David Rhodes and I wouldn't want to take his gig, I'd just like to maybe jam with him sometime… well you don't really jam with Peter Gabriel, you create something.  Like I said, it'll probably never happen but that's a guy that, hey you know?
Maybe the Peter Gabriel All Star Band might pop up one day?
*laughs* you never know *laughs*
Steve thank you for your time, it's been a pleasure.
Same to you my friend, I really appreciate it.
Essential Information
From: USA
Website: www.stevelukather.net
Latest release: Transition (Out now – 2013) – Read our review of the album HERE
Catch Steve Lukather back in Australia with the Ringo Starr All-Starr Band
Feb 11 – Brisbane – Convention Center
Ticketek 132 849 www.ticketek.com.au
Feb 13 & 14 – Sydney – Horden Pavilion
Ticketek 132 849 www.ticketek.com.au
Feb 16 & 17 – Melbourne – Festival Hall
Ticketmaster 136 100 www.ticketmaster.com.au
Feb 19 – Adelaide- Entertainment Centre
Ticketmaster 136 100 www.ticketmaster.com.au
Feb 21 – Perth – Challenge Stadium
Ticketmaster 136 100 www.ticketmaster.com.au