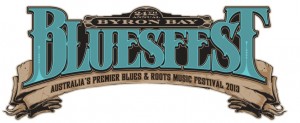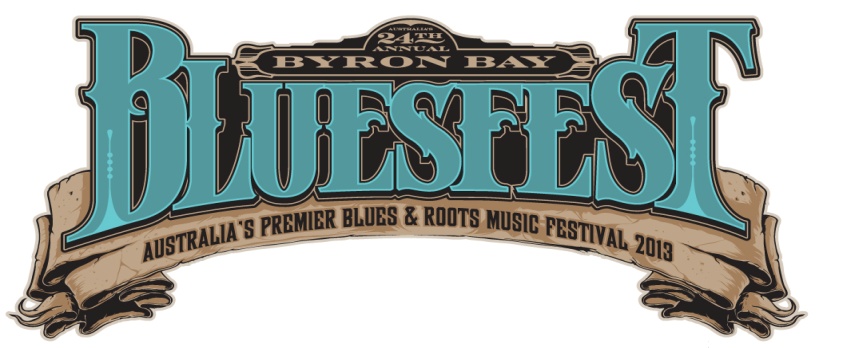 Today Bluesfest Byron Bay – the Festival everyone is talking about – held over the Easter Weekend March 28 to April 1 delivers its fans yet another superb release of Artists.
The question on everyone's mind, "Aren't they done yet?" can be answered with a clear NO. There is simply no stopping Bluesfest this year.
The latest announcement brings a first-class mix of many genres including Blues, Rock, Alternative, Reggae, Jam, Gospel, Soul – YOU NAME A GENRE – and it's very likely to be represented in this release.
Last week's Bluesfest announcement added an army of Australian & New Zealand talent (Cat Empire, King Cannons, Fat Freddy's Drop, ROCKWIZ LIVE to name just a few) to its super bill, which is headlined by Paul Simon, Robert Plant presents Sensational Space Shifters, Santana, Ben Harper, Iggy & The Stooges, Jimmy Cliff, Wilco, Rodriguez, Steve Miller Band, Chris Isaak, Madness, Roger Hodgson from Supertramp and many more
For Festival line up and the latest playing schedule go to www.bluesfest.com.au
Clearly, the Bluesfest line up is now taking great shape and each performance stage is being fine-tuned to perfection. Truly it can't get much better than this, or can it?
Here is what Peter Noble, Festival Director and Bluesfest Mastermind has to say about his latest announcement:
"After last week's Aussie and Kiwi Announcement, which received such great reviews, I had a lot of people asking: Is that it? I just laughed and replied: No, we are not there yet. We still have more coming and why stop now? We are having an absolute ball and are truly revelling in the fact that we can bring all these gifted, talented and also versatile Artists to our thankful audience.
It's one hell of a line up and I am really proud.
This announcement is a pick of many genres; it's a cross section with a very strong Blues but also Rock component which we don't normally book very much but is multiplied in this release. There is Blues Rock, American Rock, Funk Rock, Jam Rock, Roots Rock, Indie Rock, Surf Rock – it's hard to imagine there are that many different types of rock genres but we have them all in this announcement.
Tickets are now rolling out the door and there will be one more announcement before Christmas. Be sure to buy your loved ones a ticket to put under the Christmas tree as we are headed towards a sell out in the near future."

LATEST ARTIST ANNOUNCEMENT 2013 includes:
COUNTING CROWS
BEN HARPER SOLO
THE LUMINEERS
TAJ MAHAL – SHUGGIE OTIS
KITTY DAISY & LEWIS – BEN HOWARD
TAV FALCO & THE PANTHER BURNS – JD MCPHERSON
ROYAL SOUTHERN BROTHERHOOD – SOJA
JAKE SHIMABUKURO – DAMIEN DEMPSEY
2013 ARTISTS ALREADY ANNOUNCEMENT includes:
PAUL SIMON
ROBERT PLANT
PRESENTS SENSATIONAL SPACE SHIFTERS
BEN HARPER – SANTANA
IGGY & THE STOOGES
STEVE MILLER BAND – STATUS QUO
MADNESS – CHRIS ISAAK – BONNIE RAITT
WILCO – RODRIGUEZ – RUFUS WAINWRIGHT
ROGER HODGSON THE LEGENDARY VOICE OF SUPERTRAMP
JIMMY CLIFF – JOAN ARMATRADING – THE CAT EMPIRE
ROBERT CRAY – XAVIER RUDD – JON ANDERSON THE VOICE OF YES
DROPKICK MURPHYS – TEDESCHI TRUCKS BAND
GLEN HANSARD WITH THE FRAMES – TROMBONE SHORTY & ORLEANS AVENUE
THE BLIND BOYS OF ALABAMA – MAVIS STAPLES
FRANK TURNER AND THE SLEEPING SOULS – FAT FREDDY'S DROP
THE BREAK FEAT. MEMBERS OF MIDNIGHT OIL, VIOLENT FEMMES, HUNTERS & COLLECTORS
ALLEN TOUSSAINT – WANDA JACKSON – GRACE POTTER
FRED WESLEY AND THE NEW JB'S – BETTYE LAVETTE
SWEET HONEY IN THE ROCK – PLAYING FOR CHANGE – RUTHIE FOSTER
NEWTON FAULKNER – TONY JOE WHITE – LUKA BLOOM
THE DUKE ROBILLARD BAND – MICHAEL KIWANUKA
WILLIAM ELLIOTT WHITMORE – BEASTS OF BOURBON – KARISE EDEN
THE BAMBOOS – MELBOURNE SKA ORCHESTRA – THE BEARDS
THE SNOWDROPPERS – KING CANNONS
SHAWN COLVIN – SETH LAKEMAN – GREY GHOST
BEN CAPLAN – BUSBY MAROU – SASKWATCH
THE WILSON PICKERS – ROUND MOUNTAIN GIRLS
HAT FITZ & CARA – MASON RACK BAND
THE SONGS OF THE HAIGHT ASHBURY STAGE SHOW
LIL FI & THE DIRTY RASCALS –WARDS XPRESS
ROCKWIZ LIVE
Important news: Headliners Paul Simon and Robert Plant will NOT perform in Brisbane or QLD. Their Bluesfest performances are exclusive to that region and tickets to the Festival are now reported to be selling fast.
About the newly announced artists:
COUNTING CROWS
Multi-platinum American rock band, Counting Crows are one of the most soulful and recognizable bands of the past two decades. With Grammy and Oscar nominations, over 20 million albums sold worldwide, Eight Top 5 singles, and three records having broken the Top 5 on the Billboard 200- not to mention multiple live albums and soundtrack appearances, Counting Crows success dates back to their 1993 debut release August and Everything After and the hit single "Mr. Jones."
The Counting Crows released their first album in over 4 years in April this year, titled Underwater Sunshine (Or What We Did On Our Summer Vacation) the album is a collection of 15 interpretations of their favourite tunes. The seven-piece honors global icons (Bob Dylan, Gram Parsons), indie-pop heroes (Teenage Fanclub, Travis), compelling up-and-comers (Dawes, the Romany Rye, Kasey Anderson) and even their own seminal pre-Crows projects (Sordid Humor, Tender Mercies) front man, Adam Duritz says of the project, "There are a million great songs written every day, many on records you discover that you wish your friends could appreciate as much as you do."
Counting Crows enduring critical and commercial popularity is easily explained: They write from the heart, challenge themselves, and still give a damn about new music. Dashboard Confessional, Panic at the Disco and The Hold Steady are among the many to count the Crows as influential, and the band are still the kind of guys who roam from club to club at SXSW, CMJ or whatever city they're touring, simply out of curiosity and love. Music geeks? Sure. They prefer lifers.
Like they say, good things come to those that wait, and after 20 years of Counting Crows thriving in the music world, we think it is about time Counting Crows make their Bluesfest debut.
BEN HARPER – SOLO
In a very special treat for Ben Harper fans, not only will the Bluesfest favourite be coming to the Festival with his band, but he will also be performing a second show- a solo Acoustic show on Good Friday. Ben has just wrapped up his first ever solo acoustic Australian tour in which he had to add a three extra shows at the Opera House due to the high demand for tickets. The tour received rave reviews; "It's one man, 15 instruments and an abundance of mind-blowing moments" tonedeaf.com
For those not so familiar with this legendary performer, Ben Harper is a musician, artist, and activist. Whether the soul of southern Gospel, 70s funk, blues, reggae, or straightforward rock and roll, Harper and his trademark Weissenborn guitar have been stunning audiences with incendiary live performances and timeless songwriting.
Harper continues to innovate his craft as a songwriter, performer, and producer. He has released 10 acclaimed studio albums since 1994 – including Give Till It's Gone, which debuted at No. 15 on The Billboard 200 in 2011 and was hailed by Rolling Stone as "his most searingly personal album" – and three live records. These releases combined with an unceasing commitment to international touring have helped Harper grow a fan base that now spans several continents. After spending the summer on the road with his band, Harper will launch his first-ever acoustic headline tour in September.
A collaborator by nature, Harper has recorded and performed with a long list of artists including Ringo Starr, Pearl Jam, Jackson Browne, Charlie Musselwhite, Tom Morello, Rickie Lee Jones, Taj Mahal, Jack Johnson and Vanessa da Mata. His album with the Blind Boys of Alabama, There Will Be A Light, earned two GRAMMY® awards for Best Pop Instrumental Performance and Best Traditional Soul Gospel Album.
At Bluesfest we can't get enough of Ben Harper and we are thrilled to welcome him for his solo set on Good Friday 29 March.  It will be one wonderful journey not to be missed.
(Already announced previously: Ben Harper performing with Band on Thursday 28 March)  www.benharper.com
THE LUMINEERS
"Enter Denver's The Lumineers, a band poised for big things." Sputnik Music

Just one listen to the first single from The Lumineers self titled album, Ho Hey will have you whistling it all summer long. If you have not heard it over the radio yet, check out what 8million people can't help but be excited about here; http://www.youtube.com/watch?v=zvCBSSwgtg4. It's set to be the soundtrack to many a beach holidays, road trips and long summer nights. This will be their very first visit to our shores and we can't wait to see their contagious amalgamation of heart-swelling stomp-and-clap acoustic rock, classic pop, and front-porch folk live.
Things have been moving fast for The Lumineers if their recent successes are anything to go by; a couple of sold out tours across the US, appearances on the Tonight Show with Jay Leno & Conan O'Brien and huge Microsoft Bing commercial sync. All of which have propelled the band into the mainstream and its only early stages.

 "Bringing fiddle scratching, marching-band snare rolls, parlor-room piano chords, and Kingston Trio guitar strumming to an album that's long on nostalgic reverie." –Rolling Stone
"The Lumineers' debut record is instantly gratifying." – Paste Magazine

Young, old and in-between, their début self titled album (distributed through Inertia) is getting a lot of attention across the board with their Americana-inflected barnburners in the vein of the Avett Brothers and Mumford & Sons and their slow, sultry ballads that suggest the raw revelations of Jeff Buckley and Ryan Adams. Once drawn in, it's the live experience that has won the hearts of fans throughout the States and we can't wait to get a taste.
The roots revival of the last few years has primed listeners for a new generation of rustic, heart-on-the-sleeve music. The Lumineers walk that line with an unerring gift for timeless melodies and soul-stirring lyrics. Born out of sorrow, powered by passion, ripened by hard work, The Lumineers have found their sound and we couldn't more excited to whistle long into the night this Bluesfest.

TAJ MAHAL
You could call Taj Mahal a singer, composer, producer,  two-time Grammy-winner, world-class musical collaborator, musicians' advocate, world traveller, fisherman or cigar aficionado. These titles are all accurate, yet none convey the warmth, humour, and soulfulness of Taj and his music.
He has been playing his own distinctive brand of music – variously described as Afro-Caribbean blues, folk-world-blues, hula blues, folk-funk, and a host of other hyphenations – for more than 40 years. A 2009 inductee into the Blues Hall of Fame, Taj Mahal's has received a huge nine Grammy Award nominations over his career, and has won two of these.
The first in 1997 with Best Contemporary Blues Album for Señor Blues, and again in 2000 with Best Contemporary Blues Album for Shoutin' in Key. A perennial Bluesfest favourite, last time round he played to sell-out crowds alongside Buddy Guy. This time looks set to repeat.
"The one thing I've always demanded of the records I've made," he says, "is that they be danceable".
Cue the music: 'Linda Lou', 'Fishin' Blues' & 'Paint My Mailbox Blue' for starters – and let the good times roll at Bluesfest..
SHUGGIE OTIS
Son of legendary R 'n' B bandleader Johnny Otis is a musical prodigy. His music has been described as a magical blend of Blues, Jazz, Rock 'n' Roll and Soul drawing comparisons to, " Stevie Wonder, George Benson, Sly Stone, Stevie Ray Vaughn, Mike Olefield, Grover Washington Jr Billy Preston, Funkadelic, Quincy Jones, Meters, Elton John and BB King  ALL AT THE SAME TIME." Soul-Patrol.com
Shuggie was only twelve years old when he first started playing night clubs with his father's band, "The Johnny Otis Show", with his father making sure he wore dark sunglasses at the gigs to ensure no-one would get curious about his age.
From the word go, Shuggie displayed an uncanny mastery of the blues guitar. He wrote "Strawberry Letter 23," a world-wide multi-million selling single for the Brothers Johnson in spring 1977, and featured on Frank Zappa's Hot Rats album. His Inspiration Information album from 1974 (set to reissued with a set of sought after unreleased masters in 2013) has been lauded by many, including Prince, Lenny Kravitz and David Byrne as a cult masterpiece.
Although in recent years Shuggie has chosen to remain out of the spotlight, he continues to be revered through musical circles and hasn't completely steered away from the world of music, performing with Mos Def in 2009 and playing electric guitar in Mos Def's 2004 album, The New Danger.
2013 will be a big year for Shuggie and not to mention the many Shuggie fans who have been awaiting his return since he 'retired' when he was 22. Shuggie will not only be performing for the first time ever at Bluesfest, 2013 will see some of his first live performances outside of America in over 20 years . You can almost feel the excitement of Shuggie fans across the Country!
KITTY DAISY & LEWIS
"Have you heard of Kitty Daisy & Lewis -they're f***ing amazing" Chris Martin
This London based trio of siblings is one act you HAVE to see this Bluesfest.  It's hard not to get too excited just writing about them. Their music  is a splendid, genre bending mix of  dirty R'n'B & blues, whiskey soaked country, haunting Hawaiian jungle drums , Ska and Gospel fever with a punch in the face by Daisy's hard beat boxing.
All in their early 20's, Kitty Daisy & Lewis (KDL) have been playing from a very young age, playing any instrument they could lay their hands on, which is why you will see them happily all take turns on vocals and swap around their instruments on stage which range from drums, piano, guitar, lap steel, banjos, ukulele, accordion, xylophone, trombone, the list goes on.
With a fan base that includes Coldplay, Brian Eno, Dustin Hoffman, Ewan McGregor, and supports for Coldplay , Razorlight, Richard Hawley and Jools Holland, you can't help but be impressed by their achievements for such a young age.
Their latest album Smoking In Heaven was recorded in true KDL form, with the production and the recording being done in their Vintage Studio at home, using ribbon microphones and analogue tape formats without the use of computers, Jamaican Ska legends Eddie "Tan Tan' Thornton and Rico Rodriguez appeared on the album  which received rave reviews;
'Fizzes with the simple joy of creation – bloody great' NME
'Inspires even the uncoordinated to shake their tail feather' Time Out
4/5 The Guardian
4/5 The Times
We can't wait to hear this quirky trio's Vintage Sound echo through the Bluesfest field this Easter.
BEN HOWARD
"Howard's songs seem to cascade from his fingers, gathering words and melodies as they go, carrying his reedy, tremulous voice as their crescendos surge." – NY TIMES
We think Ben Howard is going to fit in very well here in Byron Bay this Bluesfest, a keen surfer and raised by musical parents with his mother being "a bit of a hippie", the British born troubadour will be bringing his blend of rootsy and folk arrangements and homespun harmonies to the Bluesfest stage for the first time this Easter.
Although it can be argued that the folk-pop genre has taken over our airwaves and stages in recent years, Ben brings something different to the genre. Perhaps it is how he has grown up listening to his parents' record collection, all the classic 60s and 70s singer-songwriters from Joni Mitchell, Bob Dylan to Van Morrison and Richie Havens, or it could be his mastery of the guitar, there is certainly something that makes him stand out from the sea of folksters
"Uniquely brilliant. A rich, full voice pitched somewhere between Ray LaMontagne and a young John Martyn." – SUNDAY TIMES
His 2011 album Every Kingdom was nominated for the Barclaycard Mercury Prize for Album Of The Year, alongside prestigious contemporaries such as Alt-J, The Maccabees, Richard Hawley, Django Django, Jessie Ware and fellow Bluesfest 2013 performer Michael Kiwanuka. Since the release of the album,Ben has conquered his homeland, toured the US (including SXSW and Austin City Limits performances), had a synch on House and featured on Later…with Jools Holland, Letterman and Jimmy Kimmel.
In December this year, Ben Howard is set to release a brand new EP of material, The Burgh Island EP, which finds him ditching his acoustic guitar and taking things electric. The EP coincides with Ben's biggest, sold-out UK tour to date.
At the age of 25, we think the future is looking mighty bright for Ben Howard, and we can't wait to see him shine at Bluesfest.
TAV FALCO & THE PANTHER BURNS
"Tav Falco was post modern when postmodern wasn't cool. The singer-guitarist who has collaborated with filmmaker Kenneth Anger and rockabilly pioneer Charlie Feathers, has spent most of the past two decades crafting a revisionist pop culture history – one that seamlessly fuses the aesthetics of Dean Martin and Jerry Lee Lewis". David Sprague – Variety

"… He's got everything… rock'n'roll, blues, tango, style in abundance and most important but never overrated SOUL" Jason Pierce – Spiritualized

The Memphis Swamp  and Blues/ Psycobilly genre has seen a massive resurgence in popularity in recent years, inspiring greats such as The Cramps and and The Jon Spencer Blues Explosion, Tav Falco has certainly has made his mark on the genre.
Tav Falco is a Southern provocateur gifting his audience with the ol' song and dance act before shuffling out the back door with a wink and a nod. His historico-musico revue who will be joining him at Bluesfest, The Panther Burns, originated in 1979 at the nadir of Memphis' post-modern, post-Sun, post-Stax era, when the Mississippi River town had seemingly disappeared from the cultural map and shriveled into an obsolescent landmark. Only groups like the Dixie Flyers, Mud Boy and the Neutrons, Big Star and Panther Burns were intent to keep the fires burning with or without commercial success.
Falco spent his formative years in the country near Whelen Springs, Arkansas, before landing in Memphis in the late 1960s.Falco spent the next decade filming and photographing the city's legendary cadre of country blues and rockabilly musicians, artists, and politicians, expanding his lens to the outer realms of the Mississippi hill country and the Delta. Playing in the Memphis cotton lofts – wood-lined structures Falco likened to a guitar sounding box – Panther Burns developed their own tone science and gut-bucket approach to musical forms. The unbridled Panther Burns shows, which often featured guests like rockabilly pioneer Charlie Feathers, became monumental, renegade events.
Twelve LP and EP releases and countless globetrotting tours later,  the latest release, Conjurations: Séance for Deranged Lovers  (2010) was recorded in a secret studio in Saint-Germain-des-Prés on Paris' left bank – is the definitive masterpiece of the Panther Burns.
The Bluesfest lineup includes Giovanna Pizzorno, an original member of the Memphis all-girl band the Hellcats, and off-and-on drummer for the Panther Burns since the mid Eighties, as well as Peter Mavrogeorgis (aka Peter Dark) and Michael Low.  Don't miss your chance to see why these guys were major players in the experimental pop music, dirty rock 'n roll and the blues revival.
JD MCPHERSON
A Broken Arrow, Oklahoma native, his dad introduced him to the Delta blues and jazz as a kid, and after getting into Hendrix, Led Zeppelin and punk rock during high school, he picked up a Buddy Holly box set. "Something about that scratched an itch," he says. "Then I started getting into the black side of rock 'n' roll:  Larry Williams, Little Richard, Art Neville's stuff on Specialty, then soul and Jamaican rocksteady."
And that itch is clearly to be heard on Signs & Signifiers, his seductively kickass debut album. This renaissance man/hepcat seamlessly meshes the old and the new, the primal and the sophisticated, on a work that will satisfy traditional American rock 'n' roll and R&B purists while also exhibiting JD MCPHERSON's rarefied gift for mixing and matching disparate stylistic shapes and textures.
With such diverse influences ranging from T-Rex, The Clash, The Pixies and Little Richard and together with his musical partner Jimmy Sutton, JD MCPHERSON belts out his classy hybrid roots and rockabilly, honed with a modern hardcore rock n rhythm & blues edge.
Watch JD McPherson break new ground and win over the hearts of the Bluesfest crowd this Easter.
ROYAL SOUTHERN BROTHERHOOD
In the US South, where music is religion, two rock 'n' roll bloodlines tower above all others and mere mention of the Allman and Neville Brothers casts a magic spell. These aren't just bands, they're gods, and with a lineup comprising both the iconic CYRIL NEVILLE and DEVON ALLMAN, Royal Southern Brotherhood come pre-loaded with expectations. Don't worry: they can match them. The family tree might be auspicious, but this new band trades on talent, not genealogy. It's not about rock history: it's about the here-and-now.
This lineup has talent to burn. CYRIL NEVILLE: poet, philosopher, percussion master and perhaps the South's last great soul singer. At 63, this is the latest chapter in a career that began with 1970's debut solo single, Gossip. Then followed his work with the family siblings in The Meters and the Neville Brothers, and mixing it up with the likes of The Rolling Stones, Bob Dylan, Bono, Willie Nelson and Galactic.
Likewise  DEVON ALLMAN. As the son of Gregg Allman, the 36-year-old has rock 'n' roll in his DNA, but he's always walked his own path. Refusing to trade on his celebrity surname, Devon's formative influences took in everyone from The Beatles to KISS, and In 1999, he hit the radar as leader of Honeytribe, There's been a Top 10 hit in Spain with Javier Vargas, albums alongside Jack Bruce and jam sessions with heavyweights like Les Paul and Billy Gibbons: but it's in ROYAL SOUTHERN BROTHERHOOD that you'll hear this modern master playing at full-throttle.
Not many guitarists could stand toe-to-toe with him. Step up MIKE ZITO: the blues ace whose ear for melody provides the counterpoint to his wingman's rocking tendencies. Nominated in 2011 for the Blues Music Foundation's 'Best Blues Rock' award, and winner of 2010's Blues Music Award for 'Song Of The Year' with the title track of Pearl River (a co-write with Cyril Neville), few stars are rising faster.
But like Cyril says, it's all about making "a good gumbo", and that's where God's own rhythm section comes in. Giving Royal Southern Brotherhood its hip-shaking groove are bassist CHARLIE WOOTON and drummer YONRICO SCOTT: both heavyweight names in their own right, with Charlie's bass chops celebrated on the Southern jam scene for his sets with Oliver Wood of the Woods Brothers, and Yonrico hitting the skins for luminaries including the Derek Trucks Band, Gregg Allman and the Allman Brothers themselves.
When these five stellar musicians come together as ROYAL SOUTHERN BROTHERHOOD, the planets align.They said that rock 'n' roll was dead, but they were wrong. Right now, in 2012, there's something in the air, as ROYAL SOUTHERN BROTHERHOOD drag their thrilling new brand of blues-rock and white-hot musicianship from the Southern States onto the world stage.
The South is rising again. Get along for the ride at Bluesfest.
www.royalsouthernbrotherhood.com
SOJA
"All of my answers, now that I'm older, turn into questions." – Line from When We Were Younger
"Passionate and well-crafted songs… one can easily see, after spinning through the tracks on this superb and timely release, why these reggae road warriors—with more than a touch of hard-earned soul—have attracted a dedicated following." – RELIX
It's impossible not to be curious about this band; one google search and its obvious you have stumbled across something special, a dozen or so rave reviews in and you realise you're not alone.
Born out of the US East Cost reggae scene, DC-based SOJA (Soldiers of Jah Army) have a unique style of socially conscious reggae grooves with urgent, zeitgeist-capturing themes. Their music makes an impassioned call for worldwide unity and for us all to act in a socially minded manner. Lead singer Jacob Hemphill describes them as having "one central theme and that's our hope for the world to be one family."

2012 has been a breakthrough year for SOJA. Their fourth album 'Strength To Survive', (produced by John Alagia – Dave Matthews Band, John Mayer, Jason Mraz) landing in Billboard's Top 40 and #3 on the iTunes overall album chart in its first week on sale. "It's the quality of the songs on 'Strength to Survive' that makes this such a powerful album." – ALL MUSIC GUIDE
Over the past few years, SOJA has sold more than 200,000 albums, headlined large theatres in more than 15 countries around the world, generated over 20 million+ YouTube views, amassed more than 850k Facebook fans and made their national TV debut on The Tonight Show with Jay Leno. But it's live that they have had their greatest success – following a sold-out album release run across the US, SOJA have also toured with and supported O.A.R., Gentleman, Michael Franti & Spearhead, Disco Biscuits, Damian Marley, UB40, Matisyahu, 311, Slightly Stoopid and Dave Matthews Band.
SOJA's irresistible live show has seen them become festival favourites throughout the States and Europe, and 2013 will see them head our way for the first time. Be sure to join the endless party of the ever-growing Jah Army when they head to Bluesfest this Easter.
JAKE SHIMABUKURO
"Jake is taking the instrument to a place that I can't see anybody else catching up with him."
– Eddie Vedder (Pearl Jam) after releasing his own album of ukulele songs
"Forget everything you know about the ukulele…and go do a Google search. The first video that pops up won't be some grainy clip of Tiny Tim or George Formby but a performance by a hair-gelled 34-year old Hawaiian named Jake Shimabukuro."
– Time Magazine
If you missed Jake last time he played in 2008 you are sure to have heard the buzz filter through the festival about the young Hawaiian guy shredding it on the uke that resulted in a swell of excitement for his second set last time. It's rare for a young musician to earn comparisons to the likes of Jimi Hendrix and Miles Davis. It's even harder to find an artist who has entirely redefined an instrument by his early thirties. But Jake Shimabukuro (she-ma-boo-koo-row) has already accomplished these feats, and more, in a little over a decade of playing and recording music…on the ukulele.
Yes, the ukulele. In the hands of Jake, the traditional Hawaiian instrument of four strings and two octaves is stretched and moulded into a complex and bold new musical force. On his most recent album 'Peace Love Ukulele' (which debuted at #1 on the Billboard World Album Chart), Jake and his "uke" effortlessly (it seems) mix jazz, rock, classical, traditional Hawaiian music, and folk, creating a sound that's both technically masterful and emotionally powerful…and utterly unique in the music world. No less than The New York Times recently noted his
"Buoyant musicianship" and "brisk proficiency," adding, "the innovation in his style stems from an embrace of restrictions: the ukulele has only four strings and a limited range. He compensates with an adaptable combination of rhythmic strumming, classical-style finger-picking and fretboard tapping."
For Jake, his life has always centered on the ukulele. He started playing the instrument at the age of 4, at the urging of his mother (who also played). "Everyone plays in Hawaii," he says. "But I became obsessed with it."
Jake began his music career in earnest performing at local Honolulu venues and coffee shops. "I loved playing in those intimate coffee shops, and was very happy," he remembers. "But when Sony Music Japan showed interest in signing me, I realized that maybe I had a chance to take it a bit further." Although a few well-received album releases helped the musician earn some fame in Hawaii, his career really skyrocketed when a YouTube clip of him performing "While My Guitar Gently Weeps" in Central Park went viral – over 10.5million views and counting.
The clip certainly broadened Jake's audience. In the years since that clip aired, Shimabukuro has performed with Bela Fleck and Flecktones, Bette Midler, Yo-Yo Ma, Cyndi Lauper, Ziggy Marley, Levon Helm, Marcus Miller, Stanley Clarke, Les Paul, Dave Koz, Chris Botti, and Jimmy Buffett. He's played on shows like "Jimmy Kimmel Live!," "The Late Show with Conan O'Brien," "The Today Show" and "Last Call with Carson Daly," was a featured artist on NPR's "Weekend Edition," and more recently was a featured artist on Rolling Stone Live. He's landed slots on the Monterrey and Playboy Jazz Festivals, performed at Google and the influential TED conference, and performed in front of the Queen of England in Blackpool (alongside Bette Midler). Jake also received a cameo in the Adam Sandler movie "Just Go with It," where he also recorded a few songs for the soundtrack.
Forget everything you think you know about the limitations of this traditional Hawaiian instrument and catch this young uke axeman show you a thing or two about the intricacies and endless possibilities of his craft, be warned, he'll make you want to pick one up and have a go – "If everyone played the ukulele, the world would be a better place," says Shimabukuro.
DAMIEN DEMPSEY
How do you describe Damien Dempsey's music to someone who hasn't yet been exposed to it? Take some reggae, fuse it with traditional Irish music, add in rock and folk and put it all through a grounded working class worldly aware yet caring consciousness, and you're almost there.
Damien's debut album in 2000, 'They Don't Teach This Shit in School' set him apart as a unique and important voice, championed from an early stage in his career by Sinéad O'Connor and others. The follow-up, 'Seize the Day', released in 2003, marked the beginning of his relationship with producer John Reynolds, picking up many awards and leading to extensive international tours. Commercial and critical success continued with the release of the No. 1 album 'Shots' in 2005, backed by Brian Eno, and 'To Hell or Barbados' in 2007, which debuted at No.2 in the Irish charts.
 Damien's fans include Brian Eno, Sinéad O'Connor, Bob Dylan and U2, (both of whom he has shared a bill with), and Morrissey, who invited him to support him on his US tour. Damien is an award-winning artist, having won several prestigious Irish Meteor Awards including Best Irish Male and Best Traditional Folk Award. His albums have topped the charts and gone Platinum, and he has been lauded by, among others, Rolling Stone, The Guardian, Billboard, MOJO and The Sunday Times.
For Dempsey, people and place are King. His voice is Dublin yet utterly distinctive, almost clichéd to say it, but he is part of a rich bloodline of Irish singers from Luke Kelly to Ronnie Drew, Christy Moore to Andy Irvine. Their kin outside Ireland are Springsteen and Guthrie, Dylan and Marley.
Dempsey's latest effort Almighty Love (Sep 2012) was produced by long term collaborator John Reynolds, Almighty Love includes performances from Sinéad O'Connor and emerging London artist Kate Tempest.
The four years since the release of his previous album The Rocky Road have been busy for the singer songwriter. In addition to writing and recording Almighty Love, Dempsey was involved in recording and performing the Official Irish Euro 2012 Song 'Rocky Road To Poland'. He also collaborated with renowned Irish graffiti artist Maser on the project 'They Are Us'. Inspired by Dempsey's lyrics, Maser painted giant masterpieces of Dempsey's words on derelict buildings in Dublin.
In December 2010 Dempsey and fellow Bluesfest 2013 performer, Glen Hansard recorded and performed 'The Auld Triangle' which raised much needed funds for the Society of Saint Vincent de Paul (SVP) 'Keep The Lights On' Campaign. And just to add to his already extensive resume', in 2011 Dempsey made his acting debut in the Irish feature film 'Between The Canals'.
Make sure you come along to see Damien Dempsey (or Damo as he prefers) wow you with the soul and the spirit of one of his legendary live shows at his Bluesfest performance this Easter.