Melbourne's Twelve Foot Ninja are not a band to do things by halves.  In the lead up to the release of their debut album Silent Machine the band have embarked on a campaign they refer Project 12 – where 1 digital track, along with a digital comic has been, and will be released, each week, up until their album release date of November 2nd, that being next week.  Combine that with the fact we are talking a band that has literally no boundaries when it comes to genre and importantly, that's within just the one song.  Metal, rock, world music, electronica, funk, latin, alternative rock and dub, they cover it all.  You can put that down to guitarist Stevic MacKay who we recently chatted with who matter of factly states "I've got this disorder where I can't write a song in the one style, but that's basically what started the Twelve Foot Ninja concept. "
On the back of two previous EP releases and a reputation for a killer live show, Silent Machine will bring Twelve Foot Ninja to prominence on a far grander scale.  I mean, it's only so long that a twelve foot beast can go unnoticed, and for this beast, their time has come.  Expect Twelve Foot Ninja's Silent Machine to be one of the most talked about albums over the coming months in Australian music.
Hey Steve, thanks for chatting today!  So finally, your debut album is out on November 2nd.  It's your debut album release, which is obviously a damn exciting thing, what's your most overwhelming feeling/emotion right now?  Excitement, anticipation, euphoria, hesitation?
Well it's really a combination of all those things, depending on how you look at it.  It's sort of anticipation because we've spent a long time on it and seeing it drip fed out there these past weeks is quite a weird experience as you get to listen to it through other people's ears.  I was just saying to someone else, spending so much time on something in such great detail, it's like trying to view a picture with your face pressed up against it.  It gets to the point where you can't actually hear the music, so monitoring other people listening to it, it's kind of reviving it for me.  I'm pretty pumped to have the physical album out and in stores though, that will be pretty exciting.
You have undertaken Project 12, where you've been releasing one song and one comic book for the 12 weeks leading up to the album release.  I personally haven't been aware of a band doing something this involved before in the lead up to an album release, who or how did this idea come up?
That came as the result of a friendly debate between my good friend and manager Dave just about the music industry and the change in consumer behaviour. I've got the opinion that albums are more for bands who are servicing a critical mass, if you know what I mean?  For a relatively new band in the scene like us nationally and internationally, the amount of money it takes to make the kind of album that our genre(s) require is often disproportionate to the return you can get, as often people just download music and expect it for free.  Through that process, I said the only way I could really see it working would be if we pulled out a track a week, with a comic book.  It's something unique, it's still an album and services the more industry side of things that require an album so to speak, but it means we can really maximize the effort we put into creating all this stuff and deliver something in a unique way.  As you said, I'm also not particularly aware of anyone else taking this kind of approach.  It just sounds outrageous doesn't it, release one track a week, with a comic book!  To actually execute it though, it's been quite interesting to pull it off, but we did it.
You have previously recorded a couple of EP's, how different was the whole writing and recording process for the Silent Machine, compared to those?
Yes, it was different.  I guess there's intention, then there's fact and reality.  I think we went through a few tangents when we were creating the album.  We actually recorded the album twice, which is irritating, but a lot of its not easy straight off the bat.  Doing it twice, we literally did twice as much work.  We realised with the first recording that the more I produced it up, things such as the guitar tones and bass tones weren't what we needed them to be.  We originally recorded just the output of whatever modelling or gear we were using, as opposed to the DI signals, so there was just no flexibility.  We did it all again and re-amped it, so that way we could service the song as opposed to trying to accommodate the mix with other stuff. So we basically went for maximum flexibility, just to ensure that when its heavy, it's really heavy and when we hit the lighter parts that it's representative of the genres we are touching on.
We've refined our process with each recording and I'm quite satisfied that I can still see room for improvement.  I think I would be worried if it would be like our best possible album ever and it's like where do we go from there?  But there's a lot of things I can identify we can do differently or better and that's an exciting thing for me as there's obviously still plenty left in the tank to churn out more stuff.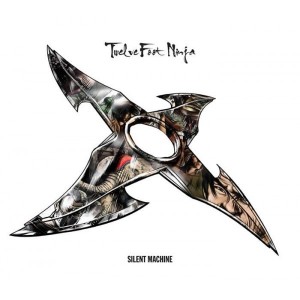 As far as the songs that have ended up on the album, did some of these date back to earlier periods of writing sessions, or were they all written specifically with this album in mind?
Well since we did the Smoke Bomb EP, a lot of those songs were initially going to be on an album.  We sort of thought they represented a different time and they weren't quite what we wanted.  So we called the EP Smoke Bomb as it kind of covered us, whilst we worked on the rest of it – I guess that was a bit of an in joke.  Some of the songs were written during that period, but then a bunch were also written much closer to the recording of the album.  Nik the vocalist wrote a couple of tracks on his iPhone with these couple of midi programs and absolutely finished the whole thing and recorded vocals and basically one of the songs on the album Rogue I pretty much just re recorded it with better sounds. That was a weird way to do it, which we hadn't done before.  We collaborated with a guy in France who did all these really interesting metal remixes of pop songs and stuff. We liked what he's done so we were bouncing files back and forth with him for a couple of songs.  We also experimented a bit with different formats and stuff.  But unfortunately I built a house in the middle if recording it, which just totally took my head into different places, so I won't be trying that again next time around.  Then just as we finished the album, I started a degree, so I think I'm a glutton for punishment!
In terms of song writing, walk us through how a song develops in the Ninja camp?
We have kind of developed a few different methods actually.  One of them might be the bass player for example coming up with a riff or an idea for a song and I'll bounce ideas from that and then we will all bounce further ideas around.  Sometimes the drummer sings stuff into his phone and then bring it to us.  Then Nik might come up with a midi or vocal idea.  Sometimes it could also come from a jam session, other times it could come from an idea on the computer.  I think it's literally every possible way of writing, we've given a crack at one time or another.
So just how varied are the musical influences from band member to band member?
Well I think everyone certainly has an appreciation for a wide breadth of styles.  Nik listens to a lot of world music and is right into Peter Gabriel and has quite an eclectic appreciation of older music and an incredibly vast record collection.  I've got this disorder where I can't write a song in the one style, but that's basically what started the Twelve Foot Ninja concept.  Russ and Damon just click straight into it because for whatever reason, the stuff that we are all individually into, we just meet in the middle which is we really love the heavy groove stuff.  It doesn't matter whether that be reggae or full on metal, if its got groove, it's cool and I guess that's what makes I easy.
Your brand of rock certainly could, and should appeal to a wide variety of "rock and metal" fans and I imagine as you've been building up your audiences/following so far, you've seen some quite diverse music fans at your shows?
I think the people who support our band, are very open-minded.  I credit them to have a really good sense of humour and just judging on our Facebook interactions and at gigs the people we talk to wherever we play, they're people who just like music.  It sounds a bit lame, but that's how it is, they're not scene people or anything, they just love music.  Whether their favourite band is Jamiroquai or Thy Art Is Murder, if they dig it, they're open-minded.  I think if I had to summarize it, I think open minded is the key and I guess you have to be to like what we do.  If you only like hardcore for example, then you're not going to dig Twelve Foot Ninja!
What lies ahead in the coming months after you release the album  as far as touring, you haven't announced any album release dates yet, have you?
That's right, we haven't announced any shows as yet, I guess we are playing it as it comes, to be totally honest with you.  We've got plans to tour the album nationally after the release, it's just depending whether that will be towards the end of the year or early next year.  It's quite an eclectic album and we could kind of execute it in a number of ways and I suppose until the album drops, we won't really know what's possible.  We will he monitoring the reception and the Project 12 and preordering has been going really well, but it won't be until the physical album drops that we will know what we are dealing with.  You know if we put together a circus and dancers and shit and there's only 20 people in the joint it will be a big failure!
Are there also plans of worldwide domination being hatched as we speak?
We've always been getting little bits and pieces flowing through but probably the main thing is we've built a really good friendship with the band Periphery.  All of those guys are massive supporters of what we do and are constantly promoting us on their social networking and we've been discussing doing some touring with them, which would be awesome.  It's quite a big thing to pack up and go international or whether they would come here.  I think it's the same for them, they're doing some pretty big tours and sussing out what's happening with Soundwave so a lot if things have to fall into place, it's like a game of Connect 4!
Check out our review of Silent Machine right here…
Essential Information
From: Melbourne, Australia
Sounds like: Quite possibly nothing you've ever heard before…but the band might tell you Heavy Fusion.
Band members: Damon – Bass, Kin – Vox, Russ – Drums, Stevic – Guitar, Rohan – Guitar/Vox
Website: www.twelvefootninja.com
Latest release:  Silent Machine (Released 2nd November 2012)