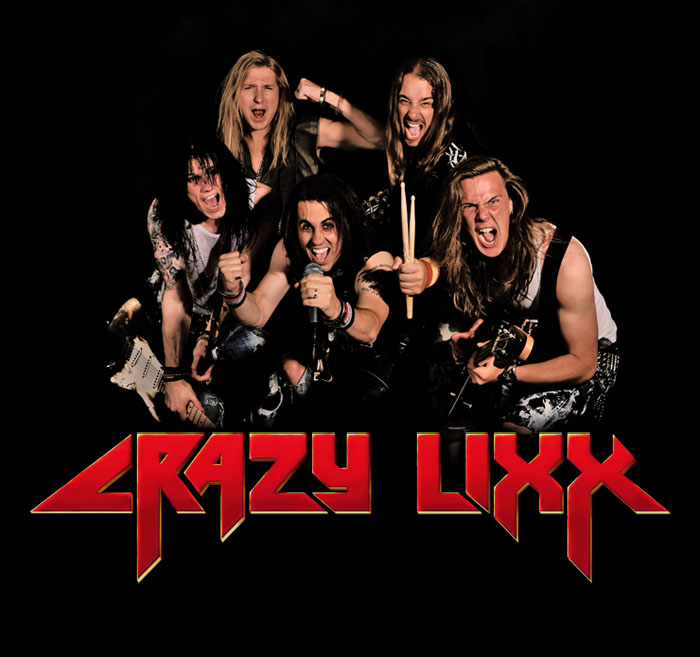 (from left to right: Edd, Adde, Danny, Joél, Jens. Photo by: Martin Nilsson)
The new Crazy Lixx line-up is now complete and the band has been rehearsing for the upcoming tour during the last month. Filling, or rather, re-filling the drummer spot is once again Joél Cirera who took what turned out to be a short break from the band right after the recording of the last album. The completely new addition is instead 21 year old bass player Jens Sjöholm who will be joining the Lixx on tour during 2012 while still remaining in his metal band Solity.
"We've found another great young swedish talent in Jens and the way things are shaping up right now we might very well be looking forward to the best live-sounding Crazy Lixx to date." – says lead singer Danny Rexon.
Check out our recent interview with Crazy Lixx talking about new album Riot Avenue…
Tour dates so far….
| | | |
| --- | --- | --- |
| 2012-07-26 | | Helsingborgsfestivalen, Helsingborg |
| 2012-09-07 | | The Underworld, London / Camden |
| 2012-09-08 | | Rock City, Nottingham |
| 2012-09-09 | | Corporation, Sheffield |
| 2012-10-13 | | Shout it Out Loud Festival, RWE Halle, Mülheim / Ruhr |
| 2012-10-26 | | Club Dirty Harry, Växjö |
| 2012-11-02 | | Lorient, Linköping |
| 2012-11-03 | | Backstage Rockbar, Trollhättan |