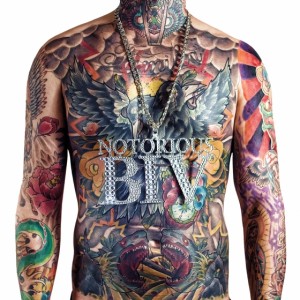 BURIED IN VERONA ANNOUNCE LOCAL + INTERNATIONAL PLANS
WORLD DOMINATION IMMINENT!
Buried In Verona have been making headlines lately for all the right reasons. Their third album, and debut for UNFD, has peaked at #20 on the ARIA Charts and continues to get a massive response from the bands quickly growing fan base. Their tour has seen them pack out venues throughout the capital cities of Australia, and as the band looks to head to the regional reaches of Australia more things to get excited about.
It has just been announced that Buried In Verona will support The Amity Affliction on their massive arena tour this September. The tour will give them the opportunity to play in front of over 10,000 hardcore fans across Australia.
Also announced this week, are the release plans for Notorious in the UK via UNFD and Essential. The album will be released digitally on June 30, and physically on August 13. To celebrate the release, Buried In Verona will play 6 UK dates in September with Motionless In White – most of the shows are already SOLD OUT.
Adding to the buzz surrounding the band, they have now inked a co-management deal with US Management company The Artery Foundation, who have been responsible for the success of bands like A Day To Remember, Attack Attack and Asking Alexandria. They've also joined The Pantheon Agency roster in the USA, who will book the band in North America.
 Buried In Verona will tour regionally starting this week.
CLICK HERE FOR A FULL LIST OF TOUR DATES 
AMITY AFFLICTION/ I AM GHOST/ ARCHITECTS/ BURIED IN VERONA TOUR:
Wednesday 26 September – The Tivoli, Brisbane AA
Thursday 27 September –  The Tivoli, Brisbane 18+
Friday 28 September –  Panthers, Newcastle Lic AA
Saturday 29 September –  Big Top, Sydney Lic AA
Tuesday 2 October  – UC Live, Canberra Lic AA
Friday 5 October  – Palace Theatre, Melbourne U18
Friday 5 October –  Palace Theatre, Melbourne 18+
Saturday 6 October –  Thebarton Theatre, Adelaide Lic AA
Sunday 7 October  – Metropolis, Fremantle 18+
Monday 8 October  – Metropolis, Fremantle U18
 "How's this for a recipe for success? Release killer and under-appreciated sophomore album, tour relentlessly with the who's who of modern heavy music, head to the studio and combine metalcore with deathcore flourishes [with] uber-metal dude Fredrik Nordstrom, and then top it with a Notorious B.I.G. album title reference. The results? A punishing update to the I Killed The Prom Queen model that surpasses almost all that has come before." – Rave Magazine 
Listen to key track Lion Heart here!