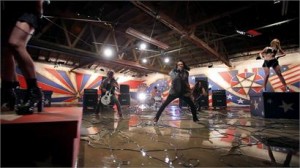 POP EVIL DEBUT BRAND NEW NEW MUSIC VIDEO FEATURING MOTLEY CRUE'S MICK MARS AND PLAYBOY PLAYMATE JESSA HINTON
(NEW YORK, NY) – POP EVIL has debuted a new music video for their latest hit single, "Boss's Daughter" exclusively on VEVO today. Featuring the likes of Playboy Playmate Jessa Hinton and co-writer Mick Mars of Motley Crue, the video leaves you wanting more. "This video is the best depiction of the energy we bring during our live performance.  Mick & Jessa were terrific to work with! Nathan and his crew made a killer all american rock & roll video," says frontman Leigh Kakaty.
Directed by Nathan "Karma" Cox, the video comes on the heels of the band announcing their participation in this summer's Tresspass Across America Tour.
Fast cars, hot women and good ol' American Rock and Roll are three main ingredients that make up POP EVIL, and all of the above hits you square in the jaw in this new video.
Click HERE or the image above to view the video!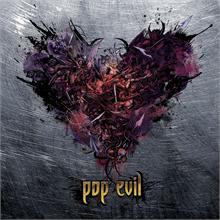 The band released :War Of Angels" last summer to much critical praise.  Check out our review of the album HERE

"Pop Evil's latest effort, War of Angels, sees the band beefing up their sound and displaying a good deal of growth and maturity that's a paramount example of why it's a shame the big labels don't give bands time to develop anymore" – Guitar World
"War Of Angels is a heavier and more mature departure from their debut album." – Billboard
The band will embark on the TRESSPASS ACROSS AMERICA TOUR supporting KILLSWITCH ENGAGE and FIVE FINGER DEATH PUNCH.
Kicking off July 13th in Broomfield, CO the tour stretches coast to coast. Additional support will come from EMURE, TRIVIUM, GOD FORBID and BATTLECROSS.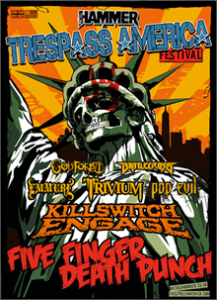 Click the poster or HERE for dates.
POP EVIL is Leigh Kakaty (lead vocals) Chachi Riot (drums) Davey Grahs (guitar) and Matt DiRito (bass).