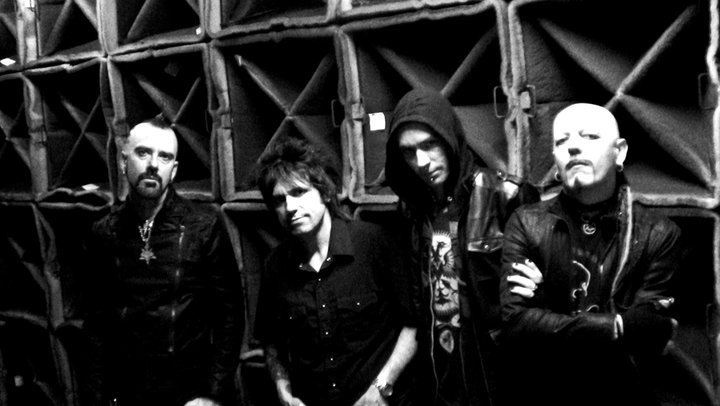 "Everything's there, it's just getting to do it and as long as we keep doing what we do, and as long as we think that we're doing the best we can with it and we're not just fooling ourselves and we really are doing the best we can with it, then it's all good."
The last time we spoke with Melody Black as one of our 'Best Things You've Never Heard' they had just released their debut record 'Love Your Demons' and were about to hit the road for a few shows to promote it.  With rotation of their video on MTV they got their name out there a little, and now they're back in 2012 to play some shows starting this month.
We caught up once again with primary songwriter, bass player and stalwart in the rock world of Australia, Leeno Dee for an update on Melody Black, the tour, new music and what we can expect for the year ahead…
You're playing your first shows for the year starting in Sydney later this week, Are you pumped to be back on stage for a few shows?
Oh absolutely man, we've done a few shows in the last year and a half since we got together we pretty much didn't stop.  Come December we just decided, the last show we did was December 23 and we just thought, ok let's have a couple of months to clear the decks and work on some new stuff as well. So everyone's pretty much hanging out, we started rehearsing a few weeks ago and it just felt good, new guitars, new set list, a couple of new tunes in the set.  This is exciting.
For those that haven't been to a Melody Black show and didn't catch our last chat with you, can you give people an idea of what one of your shows entails?
Well I don't know, as corny as it sounds, we always kind of said it was delivered at maximum impact, it's entertainment, you come a long you get a show, you don't get a bunch of… you know the story by now, we try to put on a show, we try and do what feels right and once again we try not to be corny but we try and be that band that we want to see when we go out and see bands.  It's loud, it's rockin', it's pretty fast paced, it's pretty energetic.  That's pretty much it.
You're premiering your new video, can you give us an idea of what to expect?
We're working on two videos at the same time, one's a proper shoot and one is one that Johno's been putting together from live footage that we've accumulated over the last year, so he's been adding that to one of the songs, the song's going to be… 'We Both Know' is going to be the next video.  He's been working on putting together a whole bunch of footage and cutting all the extra little things to stuff into it, so it'll be pretty cool.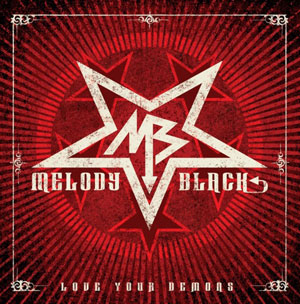 With 'Love Your Demons' being out for a number of months now, has the great response to the album continued?
Yeah, the surprising thing for me is that every now and then I'll get an email saying 'Here's another review' and about three weeks ago we got a review from the Brisbane Courier Mail, so people are still kind of discovering it and talking about it which is great and keeps the ball rolling.
Have you been writing new material at all in the downtime?
Yeah there's a bit of a backlog as I never really stop, like I'm always coming up with ideas and stuff and just putting it on my little recorder, and when I get time, I just sit there when I get some alone time and just kind of go through everything and pick out the things that don't suck and start demoing them up.  There's stuff going back quite a way that I really like that I think will work for this band and then there's new stuff that comes along all the time, so it's an ongoing process.
After being in a number of bands with some differing styles, what inspires you to write for Melody Black?
See I always wrote stuff for this kind of band.  I wanted to put the original idea, that's what I wanted to be Melody Black back in the Jerk days as a side thing, in the same way that you have Slipknot and the Murderdolls and Slipknot and Stone Sour, I was thinking when we finally go off the road and we have a few months off, I've got all these songs that don't suit Jerk for this band that I want to put together.  I guess my writing style hasn't changed, it's just adapted, you chuck a lot of beats on it, it could be industrial, you play it the way we play it, it's power pop metal.  It's just the songs you know?
When do you think we can expect a new album?
Well, I kind of think… I don't know.  We initially thought we'd do something this year, so that's not out of the question, maybe towards later on in the year.  This record's still got a lot of life left in it so we don't want to muddy up that one just yet, we'll probably be demoing stuff up pretty soon.
After the album release last year have you found that after playing together for a while you've now got the band where you're completely comfortable?
Oh yeah, God yeah. I think the thing is we've all got relationships, everyone in this band has played together before in various incarnations of other bands, so that was kind of the reason we first got together and jammed it just gelled immediately, like a lot of other bands have chemistry but it takes you a while to get to know each other.  It just kind of meshed immediately, so there's not really any getting to know each other, although I guess it just gets better you know.  Fortunately, and I think I used the line with someone else once, I said that I think I had The A-Team with these guys because if I was going to pick a drummer, if I was going to pick a guitarist, if I was going to pick a singer, it'd be these guys.  Hopefully it'll keep working that way as it seems to be working up until now.
You mentioned before some new material at the gigs, how many do you think we'll get to hear?
Well, I think for this show we've got one that's going to go into the set that I think is ready to be aired, obviously, we're pretty good at throwing stuff together pretty fast and getting it out there, but at the same time we want to do it justice as well.  So I think we've got one new tune we can throw in, and we're the kind of band also that likes to keep our encores changing all the time and we always just pull covers out.  Someone will yell out 'I think we should try this song', everybody will have a listen to it and we'll run through it and that kind of thing, so we'll probably have one or two kind of encore things to throw in, you never know what that's going to be, it could be anything.
You're currently only a small number of shows on the run this month, but what are your plans for the rest of 2012?
Well it's kind of growing, there's stuff being added all the time, these shows have been confirmed, there's Sydney then there's a couple of Queensland, then back to Sydney, then Melbourne, a Canberra show has been announced. We've got Newcastle, Wollongong and whatever pops up, like last year, we thought there was a time we were going to have a couple of weeks off and then we got asked to do the Misfits, so we did that, things like that pop up all the time.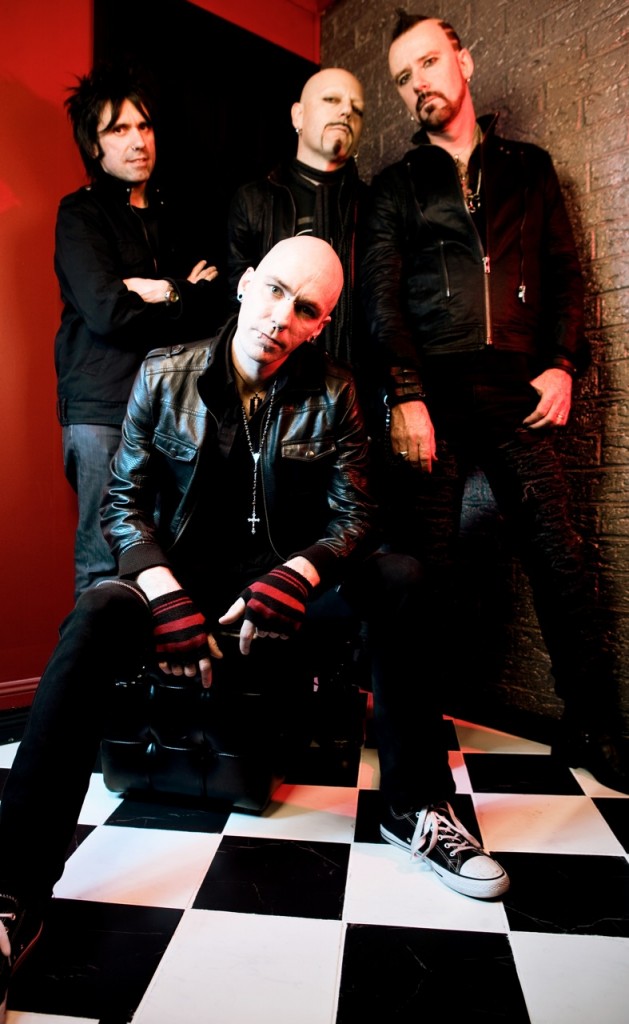 Looking back over your career, and you've been in a number of bands, I've noticed you're passionate about Melody Black but is it more a case of you're just passionate about what you're doing at the moment?
I think so, the thing is, every musicians been in a hundred bands and they have to go through a lot of things to where they want to get and you better be passionate about what you're doing at the time, otherwise there's no reason to be doing it.  Even if you did find it wasn't the right thing for you, whatever you're doing it's gotta be something that your heart's got to be in to otherwise there's no point.  The thing with me is, out of everything that I've done, the only three bands I really rate are The Candy Harlots, Jerk and this.  They were the main three things that really counted, and the other things like Ink, they were good things and I enjoyed them, but the three bands that really were closer to me were The Candy Harlots, Jerk and This.  Now The Candy Harlots, I initially joined and ended up more or less taking over once all the original members split, and that was one thing.  Jerk, I was the last guy to join and I was massively passionate about that, maybe even more than The Harlots because Jerk ended up being a lot closer to my heart and to what I was in to you know?  This band is something I've had on my mind for a long time and I'd put together and I've wanted it to be exactly what it is, so for me this is more of a coming home kind of thing you know.  I'm finally doing something that's exactly the way I've wanted it to be and I've got people around me who are in it because they feel the same way.  They're not just doing it to do something or because they were bored, everyone in this band is extremely busy with other stuff, so for them to make time to do this, that's the litmus test for them to be in it and they really want to be doing this, and if they don't want to be doing this, they don't have to, they want to.  That equals passion for me you know?
Yeah, so it's not really a project, it's more of what they want to do?
Yeah, it's not a project, I hate the idea of treating things like a project, it implies that it's something you're gonna do and then when you're done with it, you let it go. The only reason I would let this go is if I wasn't enjoying it, but I still wouldn't call it a project, I'd call it a band, you can't control the way things go, you can't control what people do, you either think at the time you make the best decision, you either replace someone or you give it up.  That's happened in the other bands I've been in in the past and I hope it doesn't happen in this band because I can't imagine at this point having a better line up.
For Melody Black, what does the big picture look like for you guys?
If we want to get serious about it and take into account what's happening in the world and what's happening in the music industry these days, the big picture is kind of pretty narrow really, I think all you can hope for is that you do something you enjoy and that other people enjoy.  First of all I'm adamant that you've got to like it, you've got to be happy with what you're doing, because if you are then other people are going to get it as well.  So the big picture for me and for us is, do what we do, put out music that we enjoy that other people will get off on as well, put on a show that still makes people talk and makes people walk away and say 'Shit that was good!' makes them want to come back, and just forge a career that way, making records as long as it's viable to make records and as long as it's viable to still press CD's and people still buy CD's, and if they don't we can just go to digital and people can download stuff, I guess it's just making more music and keeping people interested.  I don't think really anyone in their right mind can talk about world domination, all that kind of stuff, so in a way it's kind of gotten pure now.  You know you're not going to get rich from it, so you're doing it for maybe a better reason now.
Have you considered taking the record overseas at all?
You know what?  We've actually mailed, physically mailed copies of the CD's overseas for people that have bought them, in the US and Europe so far, and it's just like the internet works for and against you sometimes, in this case it's worked for us as people have been exposed to it and they've wanted it and put down their credit cards and bought physical copies.  Obviously we've sold a few downloads here and there, if we end up being fortunate enough to do some licensing deals that could be a part of the big picture too which I hadn't thought about, part of the thing would be it would be great to go and play for people overseas, take it Japan, take it Europe, take it to the US.  Everything's there, it's just getting to do it and as long as we keep doing what we do, and as long as we think that we're doing the best we can with it and we're not just fooling ourselves and we really are doing the best we can with it, then it's all good.

Essential Information
From: Sydney, Australia
Band members: Johnathan Devoy – vocals, Leeno Dee – bass, Tubby Wadsworth – drums, Phil Bowley – guitar.
Website: http://melodyblack.com
Latest release: Love Your Demons (2011 – Riot! Entertainment)
Check out our 'Best Thing You've Never Heard' feature on Melody Black from last year…
Catch Melody Black on the following dates
March 16 at The Bald Faced Stag – Sydney- with Graveyard Rockstars and Vanity Riots.
March 23 at The Shark Bar – Miami Gold Coast.
March 24 at Jubilee Hotel – Brisbane – with Darkc3ll.
April 13 at Club Blink's Black Friday Blast – Sydney.
April 21 at Revolver Upstairs – Melbourne.
May 19 at the Basement – Canberra – with Perpetual End and Knights OIf the Spatchcock.