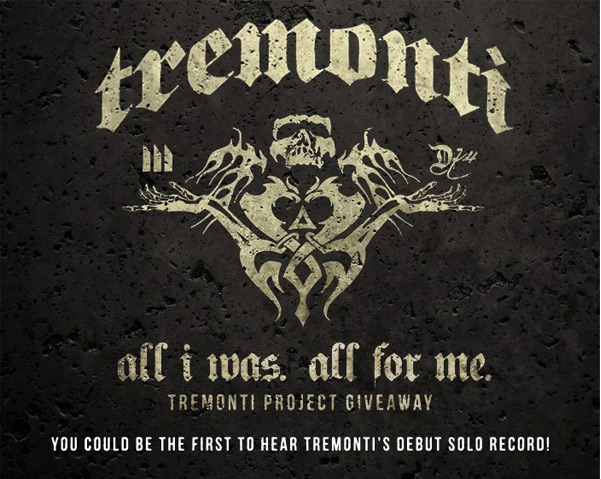 Be The First Fan to Listen to the #TremontiProject
In advance of the highly-anticipated release of his solo album 'All I Was. All For Me', Mark Tremonti is offering the unique opportunity for a lucky fan to be the first to hear the new album!
Tremonti and FRET12 have teamed-up to launch the Tremonti Project Giveaway. Tremonti fans can visit the FRET12 Facebook page and enter the drawing for a chance to win the following once-in-a-lifetime experience:
Winner and a guest will be flown to an undisclosed United States location on Sunday, April 8th
A vehicle will be waiting to escort winner to a hotel near the location
On Monday, April 9th winner will be picked-up and driven to the secret location
At the location winner will meet Mark Tremonti (and a few surprise guests), preview his solo album 'All I Was. All For Me' and watch a portion of the live video recording of 'All I Was. All For Me'
Upon conclusion of the experience winner and a guest will be driven to the airport to catch a flight back home!
Entry is open to US residents only.  Full details of entry are on the giveaway page.