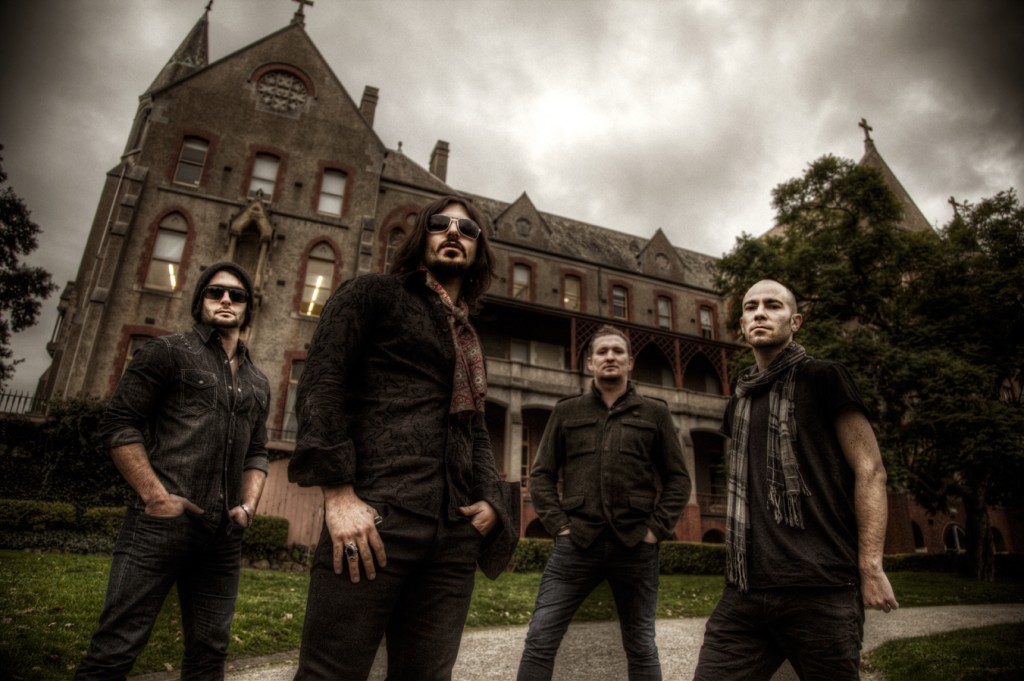 Official press release:
"Brace yourself for Gasoline Inc! The band storm into 2012 with a dynamic new single The Wanted One.  With powerful melodies and driving guitar riffs, The Wanted One proves again the bands ability to write and produce well-crafted insatiable rock songs with universal appeal.
Gasoline Inc have well and truly cut their teeth playing the pubs and clubs circuit in Australia which is an experience that has served them well in developing an incredibly energetic and entertaining live show that highlights their musical diversity and skilled musicianship.
The band kicked off mid 2009 with a performance for the launch of their debut EP to a sellout 700 capacity hometown Perth crowd and 2010 saw the bands success continue with their single Superstar receiving nationwide radio and video support.  Superstar was then picked up by both Channel Ten and the AFL for use on national promo's and weekend sports reports across the network which then catapulted the band into a support slot for rock royalty INXS.  Mid 2011 the band relocated to Melbourne, headed back into the studio and began work on their upcoming EP which is due for release February 3, 2012.
Charismatic front man Gabriel O'Brien cuts a distinctive and powerful vocal and exudes a highly magnetic stage presence that has already been compared to the likes of Hutchence, Jagger and Bono.  The guitar prowess of long time co-writer Matt Sofoulis is edgy yet melodic and tasteful.  Jason Millar's dynamic bass playing and experience as a studio producer/engineer make him an invaluable contributor during the song-writing process whilst drummer, Leslie Stuart, sets the pace with his driving beats and rhythms, and just recently second guitarist Mick Haggerty has been added into the mix.
Gasoline Inc brings a refreshing new rock sound!  Their currency is their soul, their character, and their winning formula of energetic live shows."
We recently chatted to lead singer Gabriel O'Brien to find out how the band have settled into Melbourne rock city, as well as delve deeper into the making of new EP, The Wanted One set for release on February 3rd.
WIN A SIGNED COPY OF THE WANTED ONE EP CLICK HERE TO ENTER!
Hey Gab thanks for taking the time to chat today!  So you guys were originally from Perth and relocated to Melbourne, you've been here about a year now isn't it?
Yes it has been, we kind of all came in dribs and drabs, but it was all around February/March when we arrived here.
So how has the transition and settling in gone, it's obviously been a big thing to relocate potential partners and families and find your way in Melbourne, rock city?
It's certainly been pretty tough and there were times where if we weren't such a strong unit, we could have gone, this is all too hard.  But we knew we had to work through, as you said some of the guys have got kids and families and relocated their whole lives, but with all the people that have supported us, we knew we couldn't stop and have kept at it.  The main thing has been finding our feet, trying to find what bands we would be suited with and on what bills.  So a lot of research went into last year checking out different bands and venues that would be suited to us, so we could get prepared for the release this year.  There was also the transition period as well where we lost a few members when we moved over and we had to rework our songs that we had already written.  But on the positive note, we feel a lot better for it, a lot closer as a group and a lot more certain on where we are heading.  I always say it was a necessary year, we needed to have it and we can now look forward.  We have our EP release and have something to push and gather some momentum with.
February 3rd you have your new EP hitting the streets titled The Wanted One which I have to say is 5 awesome tracks!  Tell me a little bit about some of the songs that appear on the EP, have you written them since being in Melbourne, or do some date back to the Perth days?
Well The Wanted One was in the process of being written about 18 months ago, but we just didn't quite finish it.  We wanted to write a song about Ned Kelly, which we've had in mind for a while now.  We've actually got a song on the first EP called The Dirty Three, which actually started off about Ned Kelly, and then it went somewhere else.  It wasn't till we got here and there were a few things going on with Ned Kelly like finding his remains and stuff like that and then the lyrics started coming.  Then I actually went for a visit up to Glenrowan and got inspired a bit there to finish the lyrics.
Aurora is an older track, bit it's more the arrangements where we've changed the way we used to play it live.  There's also Blessed which is an older track that we've written a little while ago.  All That Remains and Shock are fairly new tracks, which we have written in the past 6 to 12 months.  It's a bit of a mixed bag really, it's a bit different from our first EP and we've explored some different sounds.
Your first single is titled The Wanted One, which as we've mentioned, is about Ned Kelly.  Tell me the inspiration behind writing a song about one of Australia's most famous icons?
Well when I was a kid, my brother and I used to hire out that Ned Kelly featuring Mick Jagger movie, I don't know how many times we hired it out and watched it and watched it.  So when I decided it would be cool to write a song about Ned Kelly, who is seen as a hero in some parts and I definitely see him as that, but I can see other peoples points of view, a lot of people see Ned Kelly as one of Australia's greatest icons, whether he's a hero or not, he's still an icon.  So I thought it would be cool to write a song about him and tap into that emotion I guess.  Until we were in Melbourne and hearing a lot about his remains and the trip up to Glenrowan and Beechworth, the lyrics really started coming.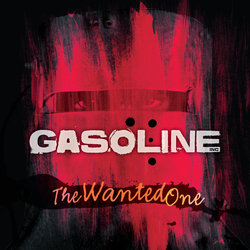 Through the EP, there are definitely a few slight variations of styles in a musical sense, but still firmly in the sphere of ROCK!.  Are all of you guys involved in the song writing, is this where these subtle changes in styles comes from?
In the early days it was more so myself and either one of the guitarists.  What happened was we lost our lead guitarist before coming to Melbourne, so I guess stemming from that the band started getting more involved, more because we had to rework the songs because we didn't have that second guitar.  Jason our bass player who produced our EP also has come through in the past year with some different arrangements and I guess it's more of a band thing now.  If someone's got an idea, well take it to the band and work things out and go from there.  It is more of a joint effort than it used to be which is good as I think the more people writing, the more creative you come and have the ability as a band to break down a song and make it the best you can.
So what about the musical influences amongst the members, are they pretty eclectic?
Everyone's got their own little thing.  Jason our producer spent a lot of time over in England during the late 90's and early 2000's so he a lot of that UK, Indie, Radiohead kind of thing he brings into the band.  Then there's Matt and myself and we've been writing for a while now coming from that stadium rock sound such as the likes of U2, Bon Jovi, INXS and that kind of stuff.  So it really compliments each other and we are really only starting to compliment our sound now.  When we started it was all very new and we were trying to work out where we all fit in.  Now we've evolved over the past year and are happy with what everyone's contributing and can see our sound starting to emerge.  I guess that's where we are at now with the EP, which is a hint of what's to come.
Speaking about yourself personally Gab, who are some of your biggest vocal influences?
Well for me, I was a massive Elvis fan growing up, and I still am.  As I grew older and started getting into more rock, Bono from U2 definitely, Freddie Mercury is probably one of my favourite vocalists of all time.  So that's kind of the key vocalists that have influenced me.
Whilst we are speaking of band members, you have also gone back to having a second guitarist in the line up.
That's right, we did a few shows last year with just the one guitar player and although we could get away with it on the record we just found our sound to be lacking depth when we were playing live.  So we've been auditioning and have found a guy called Mick Haggerty who's a great guitarist.  We are not really treating it like a lead and rhythm guitarist anymore, more like dual guitarists who play off one another and really working on sounds that meld together.  So that's more the direction we are heading I with the guitars.
And as far as the production on the EP, you guys handle all of that yourselves through your bass player Jason, obviously at this stage you guys are pretty comfortable within yourselves to deliver the production sound you have been seeking?
Definitely, Jason's great at what he does and certainly captures what we want to do.  I guess the main point is it's a budget thing, so it's easier for us to do it that way.  But in terms of an album coming up, we have spoken about getting a producer in, just to give that different perspective on a song that you might lose working on a song from its inception all the way through to the end.  So it's kind of having a producer in there who might hear something and say, hey have you tried this, or have you tried something here with this chord etc.  So definitely going into an album we are looking at getting a producer in and working with them to offer a totally different point of view.
In asking this question, I know your EP is not even officially released yet, but you just mentioned it in that last answer, what's the plan at this stage with regards to releasing an album of material?
It will be next year I would say at this stage.  We will probably hope to start recording later this year, but our main aim this year is to get out and play a bit more in Melbourne and try and build up a fan base here.  So I think the focus this year will be gigging and then towards the end of the year start thinking about the album.
I know you have played a few gigs in your time in Melbourne so far, which unfortunately I haven't been able to yet get too yet, tell me how you would describe Gasoline Inc as a live band?
Well we really pride ourselves on being a live band.  Recordings one thing, but creating that live energy and having people sing along to your songs, that's what it's all about.  We just try and put on a show whenever we play, whether the crowd is 5, 10 or 500 it's just a matter of getting out there and making sure everyone has a good time.  We just rock it out like the old days man!
So what's coming up on the horizon, you have your EP out on February 3rd, then do we stay tuned for possibly an EP launch show?
We've set a date, March 3rd at the Palace Theatre for the House Of Rock on the Saturday night.  It should be a great night!  I'm looking forward to playing there it will be cool!
Essential Information
From: Melbourne via Perth, Australia
Sounds like: ROCK!
Band members: Gabriel O'Brien: Vocals, Matthew Sofoulis: Guitar, Jason Millar: Bass, Leslie Stuart: Drums, Mick Haggerty: Guitar
Website: www.gasolineinc.com.au
Latest release: The Wanted One (3 February 2012)