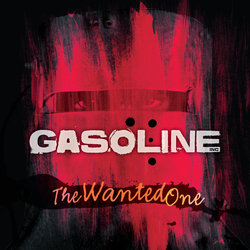 Launching into 2012 in the best way possible, Melbourne via Perth rockers Gasoline Inc are set to release their new EP titled The Wanted One.  With driving guitar riffs and powerful melodies, the five tracks showcase what Gasoline Inc is all about….well the next best thing at least to seeing them live!
With their new EP The Wanted One set for release on February 3rd, the boys in Gasoline Inc have been kind enough to give us 3 signed copies of the EP to give away.
Just simply email us at mtrbwy@maytherockbewithyou.com and tell us which famous Australian icon, lead single The Wanted One was written about…you can find the answer in our interview with Gasonline Inc frontman, Gabriel O'Brien..or via the obvious clue on the EP cover itself!  Gasoline Inc interview, click here!!
We will contact three lucky readers when the competition closes on February 9th...
Competition is open to our readers all over the world!