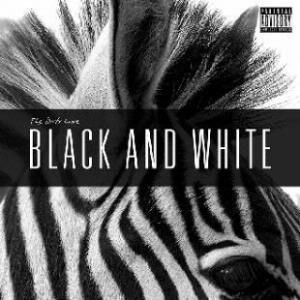 In 25 words or less: "Turn it up loud and support REAL musicians and rock 'n'roll"…courtesy of The Dirty Love.
Upon my first listen to The Dirty Love and their cracking album Black and White my overwhelming reaction was, "why hadn't I heard of these guys before?"  Maybe it's the fact they are based in Tasmania, as us mainland folk are certainly guilty at times of not paying the attention we should to our Tassie neighbours…but importantly, now I know them.  With bands such as The Dirty Love, King Cannons and Boy In A Box to name but a few, it's definitely an exciting changing of the guard for rock fans here in Australia.  Where there was a time when every second new rock band seemed to be riding the vapour trails of Airbourne, now we have a new breed coming through.  Well as far as The Dirty Love who have been in existence since 2003 and supported the likes of Grinspoon, Calling All Cars, The Casanova's and King Cannons…they aren't exactly "new".
High octane and snarly rock n roll is the order of the day when it comes to The Dirty Love and Black & White.  They've got attitude – a punkish attitude, they are a little bit dangerous, they've got swagger and they sure can deliver some scorching, addictive 3 minute rock songs, none better than Radio Revolution.  With lyrics such as "get up and dance to my rock 'n' roll, take cancer off the radio" do I need to state it's an anthem for those of us that are sick and tired of the shitful rock that you can hear on commercial radio all over the nation?
Maybe it's the dynamic of having three brothers Damon in the band that give's the band that "edge", that sense of electric, rambunctious energy that seeps through in songs such as Party and Disbeliever.  I haven't yet seen the band live, but I expect these two tracks are definite starters in their live set?  As first single and video, Kings and Queens serves as perfect introduction to what the band is about, if this is the first people may hear of the band.  Some tasty guitar riffs and a Chris Cheney style solo give the song a slight The Living End, vibe.  Which speaking of The Living End, it should be noted that the stellar production throughout the album comes courtesy of Lindsay Gravina and Birdland Studio's, both of which The Living End have been associated.
Clocking in at 11 songs and 35 minutes, The Dirty Love deliver one hell of a debut album.  Releasing this album independently, I couldn't put it any better myself than the band have in their liner notes "turn it up loud and support REAL musicians and rock 'n'roll"…  That means YOU, yes YOU, now is your time to support some awesome new Aussie Rock!
Check out our interview with The Dirty Love right here…
Essential Information
Check it out if you like: Rock 'n' roll, simple as that!
Release date: Out now
Record label: Independent/MGM Distribution
Produced by: Lindsay Gravina & The Dirty Love
Website: www.thedirtylove.com
Track Listing:
1. Society
2. Radio Revolution
3. Party
4. Disbeliever
5. Loaded Gun
6. Kings and Queens
7. Girl Won't Dance
8. Black and White
9. NZ
10. Killer Bees
11. Buffalo