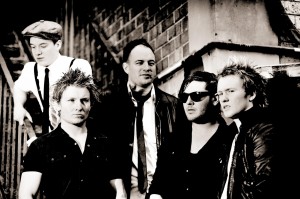 Band bio: "The Deep Southern Rock n Rollers The Dirty Love are back in 2011 with a Debut Album under their belt and are ready to tear the roof off a venue near you. Brothers Aaron, Mitch & Matt Damon..and brothers from another mother Aaron and Hank Richards have just completed tracking their new record 'Black and White' at Melbournes Birdland Studios, Recruiting the direction of rock producer extrodinare Lindsay Gravina (The Living End, Magic Dirt) and Enginner whiz kid Rob Long (Shihad).
Since 2003 The Dirty Love have had the honour of Mainstage performances at The Falls Festival, Touring nationally with THE LAZYS, Touring as Support for Australian Rock legends GRINSPOON and on a seperate occasion THE CASANOVAS, to Openening the stage for KING CANNONS, CALLING ALL CARS, MAGIC DIRT and many more and more recently headlining their own shows around the country."
The Dirty Love guitarist 'Richie Van Zandt' gave us the lowdown on the band…
Let's start with the basics first – what brought the band together and what is the inspiration behind the band name?
The band is brought together by the shared undeniable passion to keep rock n roll alive, this industry is so full of puppets, they come and go like the seasons fashion.  So its our job to spread the message that, like the Ray Ban Wayfarers, a classic, like rock n roll will never go outta style you know what I mean…
As for the name, no one really knows but hey we all need some dirty love from time to time right?
You have twenty seconds in an elevator to try and convince someone to listen to your music, what do you tell them?
Man I'll tell them that if you listen to our record enough times you'll find the cure for cancer, if that were only true… But we are the cure for the cancer they are calling music these days.
Can you introduce each member of your band and give us a rock "n" roll fact or myth about each of them?
Ronnie Dal Mon – the maddest motherfucker you have ever met, some say he's next in the "27 club".
Mitch Vegas – a real deal mariachi, a true gun slinger.
Matt Loven – had a successful audition as the new wiggle, stay tuned.
Spankin Hank De Ville – he will drink your beer and steal your women, a ruthless cat.
Richie Van Zandt – Part Johnny Ramone, Part Johnny Thunders and a whole lotta attitude.
You have just recently released your debut album "Black & White", how would you describe both the experience of recording and musically what people can expect to hear on the album?
Again we chose Lindsay Gravina and Rob Long at Birdland in Melbourne, those guys knew exactly what we were after which created a great recording vibe, even though at times recording can be such a son of a bitch.  I think the end result was a great record, but the new songs we have in the tank now are amazing.  Black and White allowed us to become a band and set the course for what's to come next.  I don't know what to say to people on what to expect but I will say …just listen.
In terms of your song writing, what do you consider to be the most important ingredients that make up a The Dirty Love song?
Power, passion and drive.  Never settling for second best.
Both lyrically and musically, what or who inspires/influences your music the most?
We are inspired by our hate for the music industry these days, I seriously think people have lost the plot.  So we turn to the greats for inspiration, we always make sure we are surrounded by a great collection of videos and records in our down time.  We take a classic and put a modern spin on it, like a Cadillac with a fresh paint job.  At times you gotta say to yourself… "what would Strummer do?" or "would Springsteen or Mike Ness do that?" If the answer is no, then its not gonna make the cut haha.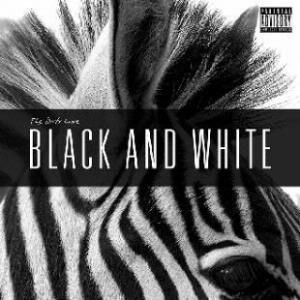 How is the dynamic of having three brothers in the band, are there many Oasis, Gallagher brother moments, or is it more an AC/DC Young brothers rock n roll debauchery haha?
I'd definitely say there's more Gallagher than Young in all of us.  But I believe that makes a great rock band, The Kinks, The Black Crowes and Kings of Leon all had/have feuding brothers and if it works for them it can work for us.  It keeps it real you know what I mean.  If it was all wine and roses there'd be no passion, this ain't the church choir man.  A great example would be on our last east coast of Australia tour, after one of our Sydney shows, there was a full blow fist fight that broke out inside our van.  I don't even know how it started, maybe this is because our credit card was over the bar 4 hours before hand, we were smoking Cubans and slamming tequila like the Mexican mob.  So anyway the van was in full motion and approaching a red light and it had turned into a cage fight, I managed to rip the hand brake on just in time and Ronnie bailed out in the middle of the street, saying he was on the next flight home.  The next morning some of us went to gym, some had their heads in the toilet bowl and after we'd had breakfast it was like nothing happened.  Now if we weren't brothers, maybe that would have been the end of the band….
What kind of movie do you think your music would be best suited to and why?
I'd love to work with Tarantino, or Rodriguez, that's the ultimate.  Like I mean how fucking amazing is "Stuck in the Middle" – Steelers Wheel, in Reservoir Dogs when Mr Blonde slices the cops ear off, or when "Dark Night" by the Blasters plays at the start of from dusk till dawn.  Its moments like that you never forget. That's the beauty of film and music, it allows someone that may not know the artist like the Blasters, but is a George Clooney fan so they see the movie, like the song and then goes buy their record. I know myself if I wasn't in a band id be breaking into film.
For those that haven't yet seen you perform live, what can people expect from one of your live shows?
An alcohol fuelled, rock n roll debauchery. We play so hard it hurts man… We are the total opposite end to say how an indie band would be, where all they care about is making sure you notice they are wearing a Smiths t shirt, smoking Marlboros and drinking European beer.  Like I mean we dress to the nines, we don't get up there looking like a bunch of school teachers standing around like lamp posts, that's not what we are about man.  We are kinda like Jerry Lee Lewis in a way, he goes out there, hair slicked tight in his Sunday best, but once he gets wound up his hair is a fuckin mess and he's just sweating bullets but doesn't give a fuck.  Then once in the zone there's no stopping from there, until the last chord is played or your heart pounds its final beat, whatever comes first?  Know what I mean.
Since 2003 when the band first started being active on the live circuit, you have supported some of Australia's biggest rock bands and played some of our major rock festivals and venues….do you have a favourite touring or live moment that stands as the most memorable?
I think hanging with Grinspoon for three days on their Tasmanian tour was still one we talk about around the table.  Great guys, great crew and its pretty entertaining watching Phil Jamieson play poker.  I remember saying to him the night before the Casino gig that I'd love to sit down at his table (knowing he was a poker fan) and gamble a hand, which he replied with "I don't play with no fuckin amateurs man!" hahaha! gold!  He's a real geezer, I like Phil, we also did our first hotel room trashing on this tour, did a total number on the place and we are on the blacklist at that particular hotel  Now I remember going to dinner there months later and after ordering I was escorted off the premises, I guess they never forget.  There was also threat that we'd be kicked off the tour, but luckily that never happened.
For those reading this in galaxies far, far away, what do you have to say about the Tasmania rock music scene at the moment?
I think its slowly going the way of the buffalo to tell you the truth, hence why we wrote the song "Buffalo" about it.  That's why we are getting out and re locating to Canada.  There's no appreciation for anything down here, unless you play in a mediocre cover band belting out Khe Sahn 3 nights a week you have no hope (dont get me wrong I love Cold Chisel, but the only people who should be doing Chisel is Chisel man). that and the whole DJ thing makes me sick.  These people doing those things are either failed musicians who are too lazy to write music and would rather go fishing or their band's style went out with the trash, so they put a cap on sideways and dance around like a dick head.  I believe everyone just jumps on whatever is cool at the time down here and we want to go where there's a scene.
With 2011 already over half over, but still plenty of time to be conquered…here's a chance to gaze into your crystal ball.  In 2011, The Dirty Love will have:
1. An amazing batch of songs ready for the next album
2. More tattoos and bigger hair
3. Plane tickets, passports and working visas for Canada!
Essential Information
From: Melbourne/Tasmania Australia
Sounds like: Rock n roll!
Band members: Ronnie Dal Mon, Mitch Vegas, Matt Loven, Spankin Hank De Ville, Richie Van Zandt
Website: www.thedirtylove.com
Latest release: (2011, MGM Distribution)