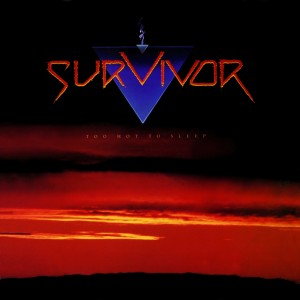 JIMI JAMISON REJOINS SURVIVOR, WORLDWIDE TOUR, NEW SONGS SET FOR RELEASE IN 2012
As reported on the official Survivor website www.survivormusic.com – "Jimi Jamison has rejoined Survivor, after leaving the band in 2006 to focus on his solo career. The band's first album with Jamison, VITAL SIGNS, is still praised by fans and critics alike as one of the best AOR albums of all time.
Survivor – Jimi Jamison (vocals), Frankie Sullivan (guitar), Marc Droubay (drums), Billy Ozzello (bass) and Walter Tolentino (keyboards/guitar) – will begin working on a new album, expected for release in 2012.
"It feels great to be back with Frankie and the band, singing the songs that the fans love," says Jamison.
Frankie Sullivan adds, "I'm excited to have Jimi back up front singing the hits, and giving the fans what they want."
Survivor experienced their big breakthrough in 1982 with Eye Of The Tiger, which soon turned into one of the biggest hits of the band's career, holding the #1 spot for seven weeks on the Billboard charts. Eye of the Tiger earned Survivor the GRAMMY® Award for "Best Rock Performance By A Duo Or Group With Vocal" and the song was voted Best New Song" by the People's Choice Awards and received an Academy® Award nomination. The song remains a cultural phenomenon and is one of the most downloaded rock songs of all time."