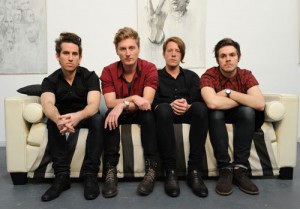 Thanks to our good friends at RPM and New Empire we have two double passes to give away to the evening New Empire show in Melbourne on the 22nd October at the Royal Melbourne Hotel – this is an 18+ event.  This is your chance to check out an amazing band live for free, all you have to do is send us an email with your name and details, winners will be chosen at random and if you're successful we'll let you know!
Please only enter if you are able to attend, names will be left at the door so you can be the fancy one with their name on 'the list' now isn't that cool enough in itself?!
Send your details to mtrbwy@maytherockbewithyou.com with the subject 'New Empire Giveaway'
Entries open: Sunday 16th Rocktober
Entries close: Thursday 20th Rocktober
While you're here, check out the interview we just did with the band here
All tour dates for New Empires headline tour are listed below, go and see them if you get a chance, you wont be disappointed.