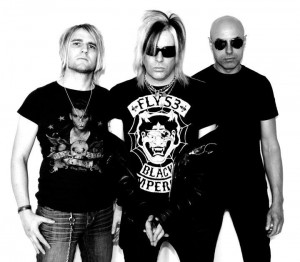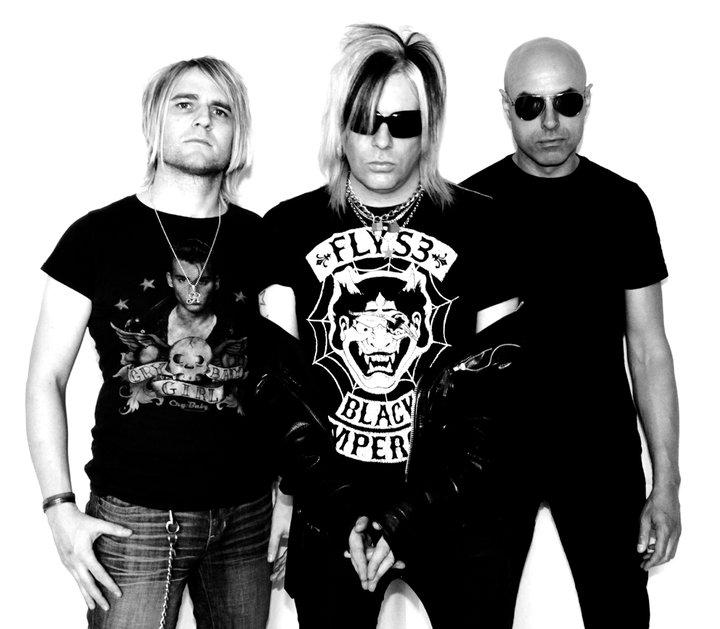 When I first discovered Nottingham based Teenage Casket Company (TCC) some 7 or 8 years ago, what I found in this casket was indeed a "best kept secret", a band that captured the essence of the anthemic power rock that I love best.  From 2003 until 2007 the band independently released 2 cracking CD's, produced a film clip for Don't Look At Me Like That and toured all over the UK, Europe and USA and played with the likes of Danger Danger, Acey Slade, Mitch Malloy, Vains Of Jenna, The Erotics, LA Guns, Sign, Vain, Robin Black and TUFF/Stevie Rachelle.
To steal their own words "an honest band makes it's own friends" and that they certainly did, with their accessible and totally down to earth attitude gaining a legion of "coffin kids" worldwide and some big name supporters including bands such as Bowling For Soup and Danger Danger…and did all of this and more, without any major label or management support.
But that was all in the past, after taking a break to pursue other projects and refresh the mind and soul, TCC are BACK, now as a 3 piece, with the departure of Jamie Delerict.  Back with a "greatest hits" of sorts Best Kept Secret, featuring tracks from their 2 releases as well as the brand new track Best Thing Is My Radio released August 26th on Jamsync Music.
Having played some shows already in the UK and with new songs in the works as we speak, let's see what the future holds.  But regardless of what the future holds, TCC could never be accused of being a band sitting back and waiting for success to come their way.
May The Rock Be With You checked in with Rob Wylde to get the latest on the return of Teenage Casket Company!
For the benefit of all the potential new TCC fans out there reading this, can you give us a quick rundown of what TCC is all about musically?
TCC is a good time, feel good Pop Rock band from Nottingham, England. Our music is all about huge hooks, great melodies and the biggest Chorus' you'll find this side of a Bon Jovi album. We take all the best elements of late 80's/ early 90's American Hair Metal, throw in some 80's Pop then put it in a blender with current bands like Boys Like Girls and All Time Low. We're basically the ultimate feel good Rock band!
Whilst you never officially broke up as such, what/who was the catalyst for you guys becoming active again?
The obvious reason was me returning full time from the States but I always knew the band would continue in some form or another no matter what. It was just too good not to! Even when I was out in the States and we were all doing our own things we still managed to tour, stay fairly active and keep the name alive but now we're back for good and going nowhere!
You are soon to release your new CD 'Best Kept Secret'.  For some of us, these songs have been gracing our ears for about 6 years.  Can you explain the background of what led to the concept of this release?
Laney was on tour in the States playing Bass for The Bulletboys and Bill Chavis (The head of Jamsync Music) came out to one of their shows, as his previous label Chavis Records had just put out their last CD "10 Cent Billionaire." Turns out Bill was a huge fan of TCC and was interested in re-releasing both of our CD's on his new label Jamsync. After talking it over and emailing back and forth for a while we decided that since CD sales are awful for every band out there these days, rather than re-releasing "Dial It Up" and "Eat Your Heart Out" a better idea would be to pick the best songs from each CD and release a compilation album. The whole thing has been remixed/ remastered/ repackaged and includes liner notes from Hard Rock Haven writer Derric Miller. The album also features a rare, hard to get hold of track called "Best Friend Is My Radio." It's a great way of putting all of our best songs onto one album and draws a line under TCC chapter one. It's also a great way of introducing ourselves to some people who might not have heard of us before. Yes I'm biased, but it's a great album!
In compiling the songs for this release, no doubt you would have had a chance to reflect on them….what are your thoughts in 2011 of the songs you wrote and recorded way back about 7 years ago?
I think all the songs have stood the test of time, which is what all great music should do. It doesn't matter if a song is ten or twenty years old, if it's a good song it will always be a good song, simple as that. It's funny because although we still play a lot of songs from the first album live, I hadn't sat down and listened to the first album for a few years and I was pleasantly surprised with how fresh it still sounded. It took me back to where I was when I wrote the songs and what inspired me to write them in the first place. Every song is a snapshot of our history and I can hand on heart say that I am proud of every single song TCC has ever released. There's obviously certain songs that you like better than others, but there's certainly no songs that I cringe at when I hear them and the fact that all the songs have been remixed and remastered for this album makes them sound better than ever.
How do you think the musical landscape has changed in recent years, do you think the world is now in a better position to appreciate the awesomeness of TCC?
I hate to admit it but I actually think that the music business in general has gradually gotten worse year after year. CD sales are at an all time low and the business in general is in a dire place right now. A hell of a lot of the bands that we used to play and tour with a few years ago have disappeared off the scene completely, so it's tough but all you've got to do is keep doing what you're doing. There really is no other way around it. I do think, however that seeing as we've off the scene so to speak for a while that we could easily be seen as a new band to many people. Especially with the new CD coming out, so that might put us in a better situation than we were before. Almost like getting our second wind so to speak. I certainly think that people seem to be digging feel good rock music again, so that's a good thing.
One of the biggest changes with TCC in recent years has been the departure of Jamie Delerict, with TCC now being a 3 piece.  You have played a bunch of shows since his departure, how has the dynamic of the 3 piece been on stage?
If I'm being totally honest with you, I will admit that the first few shows that we played without Jamie did feel a bit strange but only for the reason that there was a missing body on stage. It didn't feel any different musically. Despite the fact that me and Jamie haven't always said the nicest things about each other in the past, Jamie would be the first one to admit that he never really brought a great deal to the table musically. He was always more of a "Character" and an "Attitude" if that makes sense? He was totally fine with that and it worked, and worked well for a while but now we're a 3 piece we're musically tighter than we ever were before. For a while we contemplated getting a new guitarist in the band and even auditioned a couple of guys but it didn't take us long to realise that we just didn't need a second guitarist. We're not Metallica, we're not doing anything overly complex to warrant having 2 guitars when all it did was just muddy up the sound anyway. So nowadays, as a 3 piece when it's time for a solo, you can actually hear it. It allows us to play with a lot more clarity and also to add some light and shade to our sound and the onstage banter is better than ever, so we're all very happy.
Similarly, how have you found the song writing process now with the 3 of you?
When Jamie was still in the band I wrote 90% of the songs and Jamie would bring in a couple of songs on each CD. Now Jamie is no longer with us, I write everything. We have a certain set way that we like work and it just works out best that way. Although I write all the songs, Laney and Spike always have a say in the arrangements and that's when the songs become Teenage Casket Company.
What do you want to reveal about the new songs you have been writing so far.  If "Best Friend Is My Radio" is any indication, and reading your comment about the new songs being a mix of Rick Springfield meets Cheap Trick meets Danger Danger meets Boys Like Girls…that's one pretty potent cocktail!
Haha yeah the new stuff is sounding awesome. It's easily the best stuff we've ever done and I think there are definitely a few songs that will surprise a few people out there. TCC have always been known as a good fun Pop Rock band and there'll always be a handful of those type of songs on whatever we release as that's what we're all about, but I think the new material shows us spreading our wings and maturing a little too. There are a couple of songs that are a lot darker than anything we've done before and a few things that will surprise people (In a good way!) We will have some new material out later this year and a video/ single as well. We can't wait for everyone to hear it, so watch this space!
Looking back to the 2005/2006 eras and the gruelling schedule you undertook with tours all over the UK, Europe and the USA, what are some of the key lessons you learned from your experiences with TCC Mk1, that you could apply to TCC MkII?
I honestly don't regret anything that we've done in the past as it built our character and made us the band we are today. We did everything we could possibly do to get our name out there and I defy "Any" band to have worked harder than us between 2004 – 2007. I think the only thing I'd say is that we've learnt to not bank on anything until it actually happens! We had a couple of potentially huge things in the works happening for us around 2005/ 2006 that never came to fruition, so we've definitely learnt to keep our head in the clouds and our feet on the ground.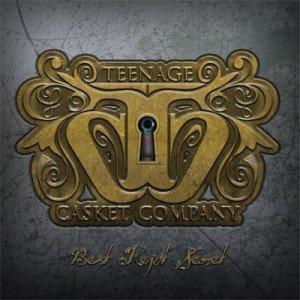 Speaking of touring, over the life of TCC specifically, you have played with the likes of Danger Danger, Acey Slade, Mitch Malloy, Vains Of Jenna, The Erotics, LA Guns, Vain, Robin Black and TUFF/Stevie Rachelle, is there a tour/show that sticks out most in your memory?
There's so many that stick out for good reasons and a couple that stick out for the wrong reasons ha ha, but the one tour that really sticks out in my memory is the U.K tour we did with The Erotics back in May 2006 just before heading off to the States for the Metal Sludge tour. "Eat Your Heart Out" had just been released, we'd just shot the video for "Don't Look At Me Like That" and we were the talk of the town. We played something like 11 or 12 nights in a row and every single show was packed out night after night. There was a real buzz going on about the band in the press and I remember thinking right there and then, that we were on the verge of something big happening. You could just feel it in the air. We were on fire, the crowds were going crazy and there really wasn't a band that could touch us back then!
How do you personally think you have developed musically in the last few years from your experiences away from TCC with the likes of Sins Of America and Vega?
Well I'll be the first to admit that when Jamie and Laney both started working on outside projects in early 2007, I was dead against it. But now, with hindsight, I've realised just how valuable and essential it is to work, write and perform with other musicians from different walks of life away from your day job so to speak. It not only helps to broaden your musical horizons but it also helps you to appreciate different things, different opinions other than your own, and definitely makes you learn to think a little more out of the box and out of your comfort zone.
Moving to the States and starting Sins Of America from scratch in a country 3,000 miles away from home, where I hardly knew a living soul was an incredible experience and a period of my life that I'm extremely proud of. Similarly working with Steevi Jaimz and getting to tour Denmark and Sweden with a guy that used to hang on my bedroom wall as a kid and be treated like a true rockstar, for once was awesome too, and now playing the big festivals with Vega in Europe too. I've been extremely lucky to play with such a talented and diverse bunch of musicians that it can't help but have had an influence on me. I mean when you look at Sins Of America, Steevi Jaimz and Vega, they're all radically different from each other in all respects, but I think I've managed to take a little something away from each one of those bands and bring it back to what I do in TCC.
Speaking of Vega, how have you found playing in this band?  You must be pretty pumped about the Firefest appearance in Nottingham in October!
It's funny because I've known James and Tom Martin since I was about eighteen, so we go way back. I was playing drums at the time in a band called Inside Out and they were in a band called Rainmaker. We played shows together all the time and remained friends over the years. We're both big fans of each other's writing and funnily enough we were going to put a band together right before me and Jamie formed TCC so there's a lot of history there. We always said that we'd end up playing in a band together at some point and here we are! Vega is a little different from what I usually do and playing bass is somewhat of a departure too, so I'm having a lot of fun and the guys are great to work with. We've played some great festivals so far and have a lot of really cool festivals to come including Rockfest out in Madrid, Hard Rock Hell in Wales and of course Firefest with my bro's Warrant…. can't wait!!!
Sins Of America, your other band that you created when you were over in the USA, you released an EP a couple of years back, is the plan still to release a full length album, which I believe you have actually recorded?
Yeah the good news is that the full 11 track album "Songs For The Broken Hearted" will be released on I Tunes within the next couple of months. Initially Trashpit were going to put out the album but with the economy the way it is right now, they just don't have the money to do it. In an ideal world we'd have liked to have released an actual CD with artwork, liner notes etc… but it all costs a lot of money, and no one has any money these days! Having said that, most bands are releasing their albums directly to I Tunes these days anyway as everyone's in the same boat. I guess it's a sign of the times. The good news is that at least people will finally get to hear the album. We've had a lot of emails from people asking for it, so it's going to be great to finally get it out there. We put a lot of work into it and I'm extremely proud of it so look out for it!
Ok, here's your chance to gaze into your crystal ball, over the next 12 months, TCC will have done the following three things:
1. Released a brand new album totally funded by a label. (I hope!)
2. Released a single/ video for one of our new songs.
3. Toured the States again and played big festivals in Europe.
………and hopefully to have managed to get the opening slot on a good tour (Not too much to ask really!!!)
Check out our review for Best Kept Secret right here…
Essential Information
From: Nottingham, UK
Sounds like: Anthemic power rock
Band members: Rob Wylde – Vocals & Guitars , Rob 'Laney74' Lane – Bass, Spike – Drums
Website: www.myspace.com/teenagecasketcompany & www.facebook.com/teenagecasketcompany
Latest release: Best Kept Secret (2011, Jamsync Music)