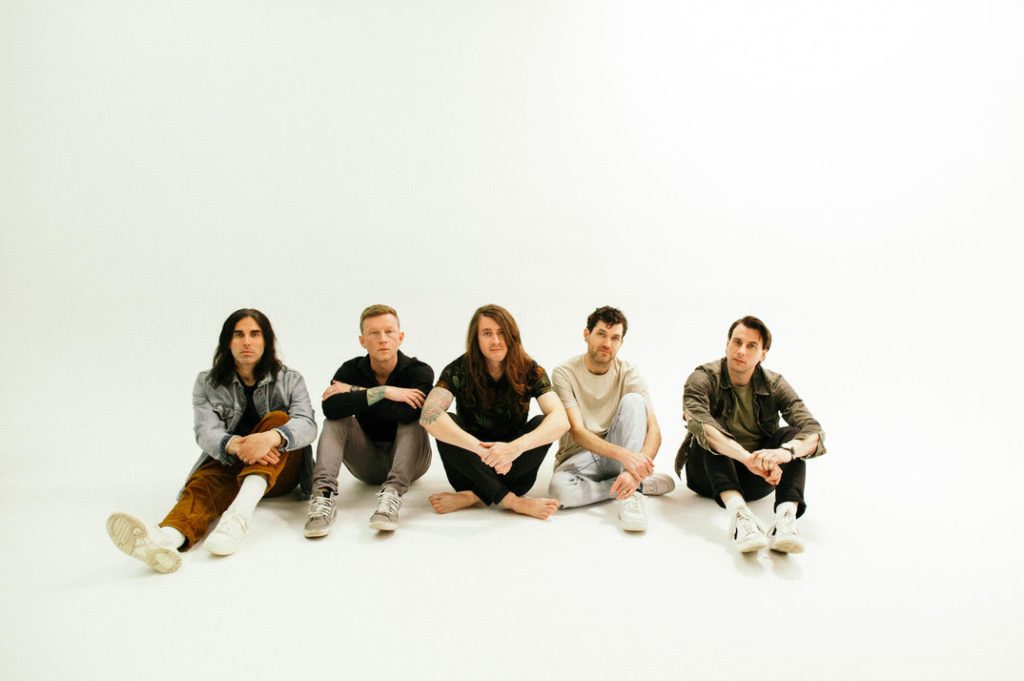 "It's kind of nice doing the singles route and being able to show each song its deserved attention."
From Release: Beloved powerhouse Florida quintet MAYDAY PARADE emerged from the MySpace era and evolved into one of the key ongoing mainstays of their scene; all while releasing seven studio albums along the way. Most recently flexing their versatility via their 2021 release What It Means To Fall Apart, MAYDAY PARADE are a band who can captivate while also flitting between upbeat bops and poignant drops withing batting an eye.
2023 has seen MAYDAY PARADE taking things into their own hands as an independent artist in order to operate and to release music on their own terms and timeline. More Like A Crash is the band's latest single and first new music since the release of the 2021 LP What It Means to Fall Apart and released as a fully independent band.
We caught up with Jeremy from Mayday Parade to talk about the bands return to Australia, their live show, evolution, new music, and so much more.
Check out the full interview below:
Catch Mayday Parade on tour in Australia with All Tiem Low at the following dates:
WEDNESDAY 1 NOVEMBER – METRO CITY, PERTH
FRIDAY 3 NOVEMBER – AEC THEATRE, ADELAIDE
SATURDAY 4 NOVEMBER – MARGARET COURT ARENA, MELBOURNE
WEDNESDAY 8 NOVEMBER – HORDERN PAVILION, SYDNEY
THURSDAY 9 NOVEMBER – FORTITUDE MUSIC HALL, BRISBANE
Essential Information
From: Florida, USA
Band members: Derek Sanders – lead vocals, piano, additional guitar, Alex Garcia – lead guitar, Brooks Betts – rhythm guitar, Jeremy Lenzo – bass guitar, Jake Bundrick – drums, percussion, co-lead vocals
Website: http://www.maydayparade.com