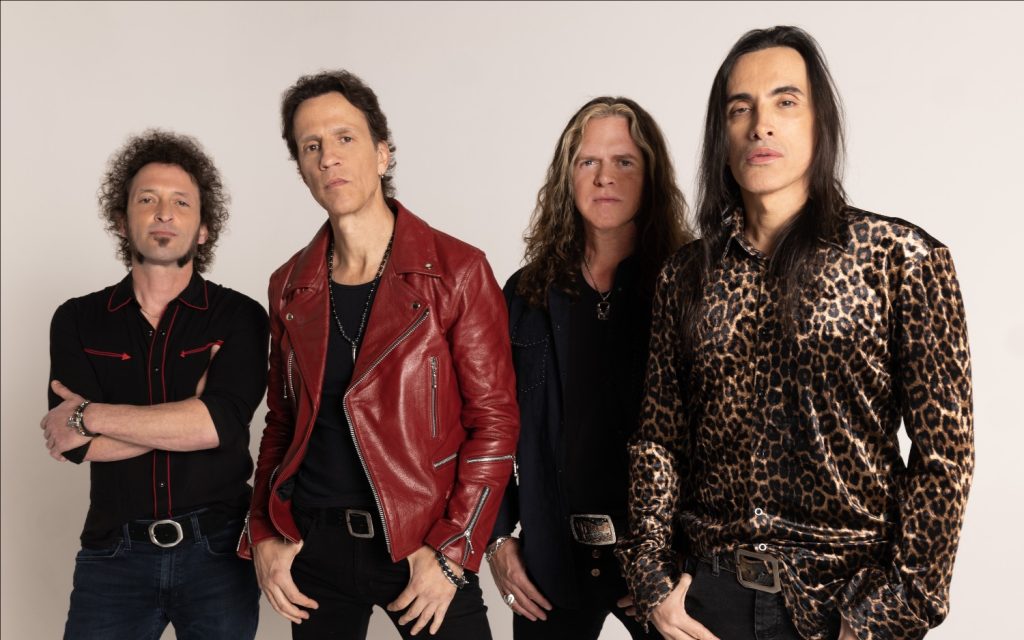 "If somebody asked me about something about the band, like what a strength would be of the band, I always say a live show whether you like the band or not…"
From Release: Multi-platinum hard-rock heroes, EXTREME, are touring Australia in 2023 with their friends, LIVING COLOUR. With the force of a Boston wrecking ball, EXTREME swings between unapologetic fits of fret-burning hard rock and intimately introspective balladry. This dynamic affirms the iconic multiplatinum Beantown quartet—Gary Cherone (vocals), Nuno Bettencourt (guitar), Pat Badger (bass), and Kevin Figueiredo (drums)—as one of rock's most unpredictable, undeniable, and unbreakable groups whose songs course through the very fabric of popular culture.
We caught up with Nuno to talk about the Australian tour, their live show, their latest album 'Six', plans for new music, Van Halen, that solo, and much more…
You can see the full interview below:
Check them out at the below dates:
EXTREME & LIVING COLOUR
Monday 4th September
The Forum, Melbourne
Wednesday 6th September
Regal Theatre, Perth
Friday 8th September
Hindley Street, Adelaide
Sunday 10th September
The Forum, Melbourne
***SOLD OUT***
Tuesday 12th September
Enmore Theatre, Sydney
Wednesday 13th September
Fortitude Music Hall, Brisbane
Tickets on sale now
Presented by Zaccaria
Essential information
Band members: Nuno Bettencourt – Guitar, Gary Cherone – Vocals, Pat Badger – Bass, Kevin Figueiredo – Drums.
Latest Release: Six (Out Now)