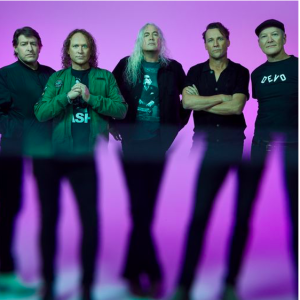 The Screaming Jets, headed up by legendary rock front man Dave Gleeson, have shared a further taste of their long awaited tenth studio album, Professional Misconduct, via the anthemic new single Second Chance.
Already touted as one of the finest ballads of the bands near 35-year career, Dave Gleeson explains, "This one's very introspective. I came up with the lyric during Covid. It's about those sliding-door moments, thinking about lost opportunities but, more importantly, thinking about new opportunities that might be on the horizon."
Paul Woseen says, "I sent Dave the lyrics I had, but he'd already come up with his own. Funnily, the vibe of both sets of lyrics was very similar, so we sort of melded the two into this one song. I'm very happy with how it turned out. I think it's a beautiful piece of music."
Download/stream Second Chance here.
Professional Misconduct, set for release on October 6, is the band's first full album of all-new music in 8 years, following their love letter to Oz rock, Gotcha Covered, and the 30th anniversary edition of All For One. Produced by Steve James, who was there for the band's first record, this album blazes with the intensity of a band that's just starting out, kicking off with dynamic first single, Nothing To Lose.
It's been a long and eventful trip for The Screaming Jets, with the band accumulating four Top 10 albums and seven Top 50 singles along the way. So, how have they changed since Better burst into the Top 5 in 1991?
Paul Woseen laughs. "We're just older, otherwise we're exactly the same. And that's why I'm proud of this band, we stayed true to who we are."
Stack magazine recently hailed The Screaming Jets as "The Last Great Pub Rock Band".
"I don't know if I've ever seen us as a pub rock band," Paul says, "but the ethos of the Australian pub rock band is definitely in us. You can't put on a shit show in an Aussie pub – if you put on a shit show in an Aussie pub, people will tell you you're shit."
Anyone who's caught the Jets live over the past 34 years will attest that they never put on a poor show. Indeed, they've forged a powerful relationship with rock fans around the country.
"We're blessed to have great fans," Dave says. "They're paramount to everything we've ever done."
Who would have thought that this bunch of brats would become respected elder statesmen? 
"They said you'd never get anywhere," the band's breakthrough hit declared. But here they are, playing to a whole new generation of fans, influencing young bands. Asked for the secret to the band's longevity, co-founder and bass player Paul Woseen says, "We're not just a band, we're a gang."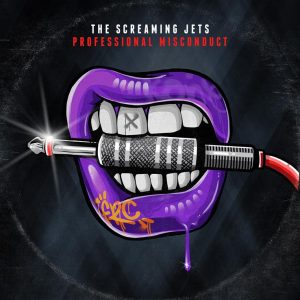 PROFESSIONAL MISCONDUCT TRACKLISTING
1.     Nothing To Lose
2.     Come Down
3.     No Reason
4.     Second Chance
5.     Throwing Shade
6.     Lying With Her
7.     Shadows
8.     Crash Out Of Time
9.     Give Me What I Want
10.  Speed Quack
The Screaming Jets have also unveiled dates for the national Professional Misconduct album tour, kicking off on November 3 and heading around the country through until the end of February 2024. Tickets will go on sale this Friday – for further information head to www.screamingjetsofficial.com.au.
THE SCREAMING JETS
PROFESSIONAL MISCONDUCT TOUR 2023 / 2024 **
NOVEMBER
Friday 3           The Triffid, Brisbane QLD
Saturday 4       Beenleigh Tavern, Beenleigh QLD
Friday 10         Chelsea Heights, Chelsea Heights VIC 
Saturday 11     Prince Bandroom, St Kilda VIC 
Friday 17         Dubbo RSL, Dubbo NSW
Saturday 18     Bathurst RSL, Bathurst NSW
DECEMBER
Friday 1           The Factory Theatre, Sydney NSW
Saturday 2       Anitas Theatre, Wollongong NSW 
JANUARY
Friday 19         Blank Space, Toowoomba QLD
Saturday 20     Kingscliff Beach Hotel, Kingscliff QLD
Tuesday 23      Longyard Hotel, Tamworth QLD
Thursday 25     Sunken Monkey, Central Coast 
Sunday 28       Pacific Palms Recreation Club, Elizabeth Beach NSW
FEBRUARY
Thursday 1      The Albies Bar, Busselton WA
Friday 2           Port Beach Brewery, Fremantle WA
Saturday 3       Ravenswood Hotel, Ravenswood WA
Saturday 10     Club Central, Hurstville NSW
Friday 16         Commercial Hotel, South Morang VIC
Saturday 17     Village Green, Mulgrave VIC
Friday 23         Toronto Hotel, Toronto, NSW
** more shows to be announced, including SA
www.screamingjetsofficial.com.au