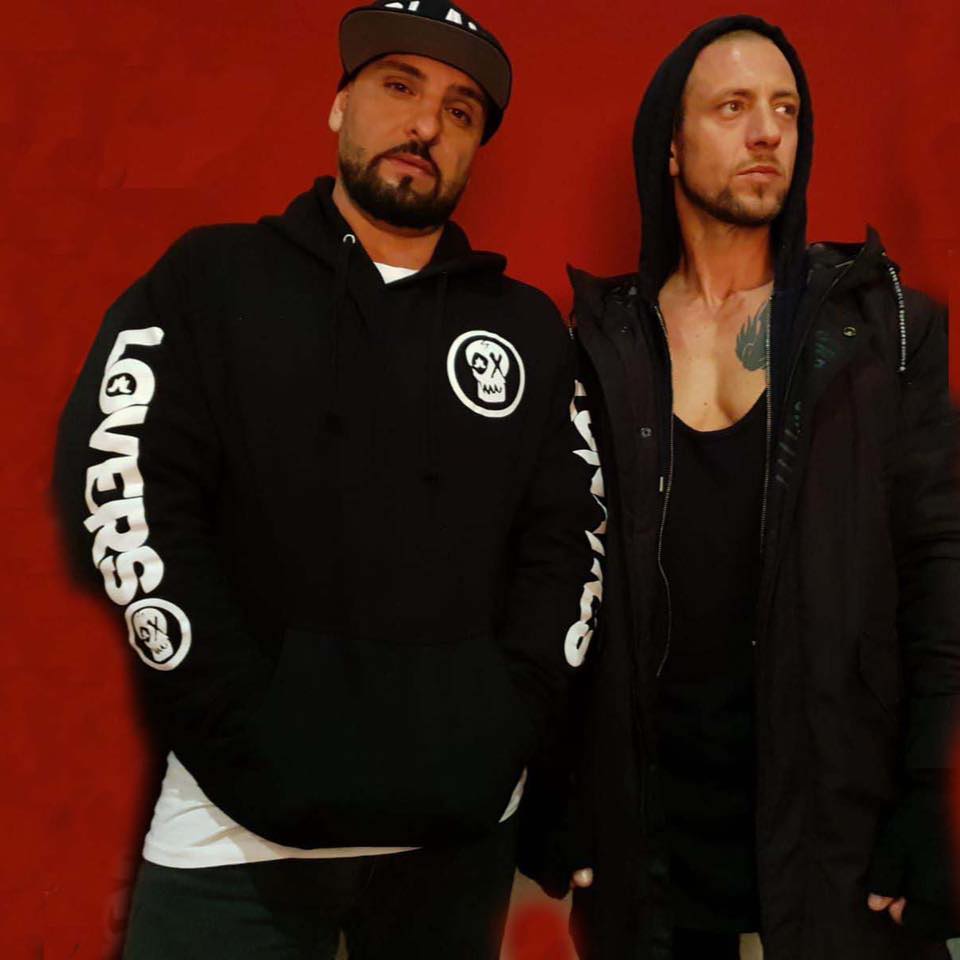 "It's all important but the energy and chemistry need to be there everyone on the same page"
From Release: XCalibre were formed by seasoned music warriors in 2020 with a desire to share with the world with their energy, passion and thirst for greatness in playing rock with the volume knob turned all the way to the right.
Spending the first year in lockdown writing and defining their sound and live show, they are now ready to let XCalibre loose on an ever-changing world. Their members live experience includes a very impressive international touring history in stadium venues along side Van Halen, Aerosmith, Drowning Pool, Karnivool, Amity Affliction just to name a few….
We had Dan from XCalibre answer some questions for us about the band, their new EP, live shows, and much more. It's a pleasure to feature these guys as they are now one of the best things you've never heard…
Let's start with the basics; for those that aren't aware of the band, can you please give us the abridged version of the XCalibre story, and how you would best describe your music?
Well was initially just Vinny and myself writing and recording new tunes. Once we started releasing singles we needed to build the team so we got our old buddie Shane Evans who we used to play in other bands with and then Chris Miller who played in the traps of Melbourne with other rock bands. We believe we have a strong team with awesome chemistry. My music is a mix of hard rock catch hook's electronic and big riffs topped with melodic vocals
Although you've been on the scene for years in bands, can you now please introduce us to the members of XCalibre, and give us a rock 'n' roll fact or myth about each of you?
Guitar/Vox  Vinny Galactic – runs 5k a day
Bass Chris Miller – was an extra in the movie anchorman
Shane Evans – nearly burnt down our LA producers h house on the hills
Dan Marazita – put the fire out
In terms of your music you've just released your new EP, so instead of giving us a standard review, let's say if you had to give us your best door to door sales pitch to try and convince someone to listen to it before they slam the door in your face, what do you say to them?
Knock knock
Hey – there is a gift from someone special to you delivered by Xcalibre have a listen to your message.
With your song writing, what do you consider to be the most important ingredients that make up one of your songs?
It's all the ingredients mixed in. It's all important but the energy and chemistry need to be there everyone on the same page
Now this being EP 1, is this a hint to what's to come? Are there plans for future EP releases you can give us the scoop on?
Count Dracula can guide you to the answer or is it the Cookie Monster which one counts up from one ?
So what bands did you grow up listening to and how did they help create the style of music that can now be heard throughout your music?
Me myself I love everything from FNM to 2 pac now there are so many bands I can't keep up
In terms of touring, here's your chance to plug any upcoming shows, and for those that haven't seen you, how would you describe a typical live show of yours?
Our show is action packed full of entertainment and energy you can catch us on April 22 supporting Smashing pumpkins and Janes addition tix
I know from your past you've shared the stage with some big names, but for a bit of fun, say you get the chance to open for any artist or band in the world, who would they be and why?
Hmm present .. Metallica
Past .. Led Zeppelin
If you were to cover one song that no one would expect that you'd cover, what would it be and why?
California love. The big riff rap and melodic would be killer
Lastly, here's a chance to grab a magic lamp and from it you are granted three wishes for the band.  They are:
1. Keeping it fun
2. Creative juice following
3. Long career
Essential Information
From: Melbourne, Australia
Band members:  Vinny Galactic – Chris Miller – Shane Evans – Dan Marazita
Latest Release:  EP1 (out now – XMusic)