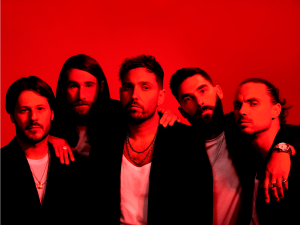 You Me At Six today announce details of their new album 'Truth Decay', which will be out on 27 January 2023 via Underdog Records / AWAL Recordings.
One of the things that You Me At Six discovered whilst making their blistering eighth album 'Truth Decay' was that you don't really know where you're going if you don't know where you came from. As the dust settled on the triumphant campaign for 2021's 'SUCKAPUNCH', the band's second UK Number One album, Josh Franceschi (lead vocals), Max Helyer (guitar), Chris Miller (guitar), Matt Barnes (bass) and Dan Flint (drums) regrouped and discussed ideas for their next move.
"The album generally is the band doing all the things that we as a band think we're good at and just embellishing them and finessing those ideas and just trying to do retrospective, quintessential YMAS but in 2022 and give that a new lease of life," says Francheschi.
"For us we saw people around us, our peers and some new blood coming through that were doing emo rock music again and we thought 'well we know how to do that and we want the world to know how we do it'."
With the upcoming release of 'Truth Decay', the quintet have made a record that both celebrates and salutes a wildly successful career as one of British rock's biggest modern bands at the same time as plotting an exhilarating way forward. Having a clear sonic blueprint propelled them into a creative purple patch, with four or five song ideas taking shape every day during writing sessions. By the time they got to Black Rock Studios in Santorini to record with VI and 'SUCKAPUNCH' producer Dan Austin, they were laser focused.
News of the album comes alongside the announcement of a European tour starting in February 2023 and a brand new track entitled 'Mixed Emotions (I Didn't Know How To Tell You What I Was Going Through)'.
You Me At Six are masters of their genre, representing pop rock & emo on a global level, with two UK Number 1 albums including 2021's 'SUKAPUNCH' and a further 4 Top 10 Records. They have amassed over half a billion streams across platforms, have graced the covers of global magazines and have had 18 singles on BBC Radio One playlist alone; well and truly proving their mainstream appeal.
The band recently celebrated the 10 year anniversary of their milestone UK Gold certified album, 'Sinners Never Sleep' – the newly packaged UK album released alongside two very special sold-out shows.
You Me At Six returned in 2022 with new singles 'Deep Cuts' and 'No Future? Yeah Right', following 2021 UK Top 1 album 'SUCKAPUNCH', which saw the band deliver "their most radical record to date" according to The Sun, with the Sunday Times Culture adding, "some of their hardest rock is here, but the stand-out is the gorgeous Glasgow, a break-up ballad until it explodes".
Having secured a spot add on triple j, and turning heads from NME who stated "It's rare for a rock record to feel this exciting", the album's title track was hailed as one of the band's boldest artistic statements to date with its anthemic amalgamation of electronica and rock.
With a busy year ahead and a new album coming in 2023, You Me At Six can safely enjoy their status as one of the biggest and most prolific British bands of the 21st Century.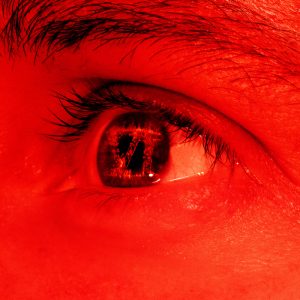 'TRUTH DECAY' – TRACK LISTING
01 DEEP CUTS
02 Mixed Emotions (I Didn't Know How to Tell You What I Was Going Through)
03 God Bless The 90s Kids
04 After Love In The After Hours
05 No Future? Yeah Right (feat. Rou Reynolds)
06 heartLESS
07 Who Needs Revenge When I've Got Ellen Rae
08 Breakdown
09 Traumatic Iconic
10 :mydopamine:
11 A Smile To Make You Weak(er) At The Knees
12 Ultraviolence
13 A Love Letter to Those Who Feel Lost (feat. Cody Frost)