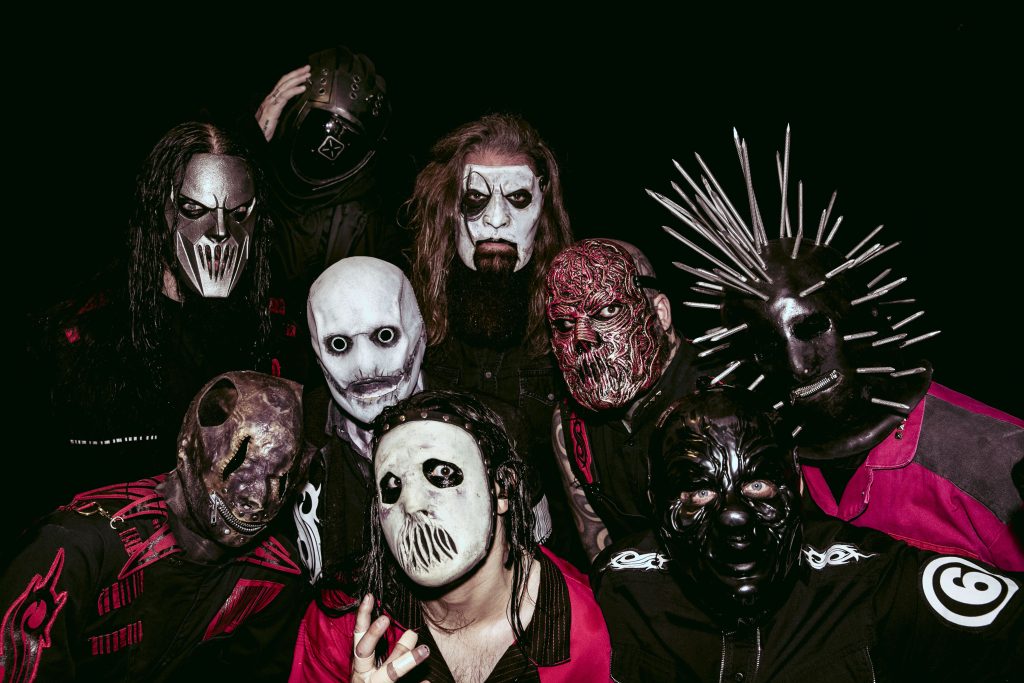 "There's always just that thing about Slipknot that keeps the band relevant ."
From release: There was never a band like @Slipknot, and there will never be another. Like a spore out of the Midwest, they've quietly bloomed into the most uncompromising, undeniable, and unique presence on the planet whose influence transcends genres and generations. Since sowing the seeds for revolution in Iowa during 1999, these musical outliers have captured a GRAMMY Award alongside 10 nominations, scored 12 Platinum / 41 Gold album certifications around the world, and logged over 8.5 billion global streams and 3.5 billion video views to date – unprecedented for a rock act in this generation or any other. Rolling Stone cited the seminal platinum-selling 2001 album Iowa among "The 100 Greatest Metal Albums of All Time," while The Ringer attested, "They're the most important heavy band of their era." In addition to marking the group's third consecutive #1 debut on the Billboard Top 200, their sixth full-length album, WE ARE NOT YOUR KIND, bowed at #1 in twelve countries worldwide in 2019. Selling out shows on multiple continents, they deliver an irreplicable multi-sensory experience on tour and through their own festival KNOTFEST. With their seventh album THE END, SO FAR, SLIPKNOT are back, and nothing will be the same again.
We caught up with VMan of Slipknot to talk about the bands new album 'The End, So Far', its creation, touring, masks, his first memories of Slipknot, and much, much more.
Check out the interview below:
Essential Information
From: Des Moines, Iowa, USA
Band members: (#6) Shawn "Clown" Crahan – percussion, backing vocals, (#5) Craig "133" Jones – samples, media, keyboards, (#7) Mick Thomson – rhythm and lead guitars, (#8) Corey Taylor – lead vocals, (#0) Sid Wilson – turntables, keyboards, (#4) Jim Root – lead and rhythm guitars, Alessandro Venturella – bass, Jay Weinberg – drums, Michael Pfaff – percussion, backing vocals
Website: www.slipknot1.com
Latest release: The End, So Far (Out Now – Warner Music Australia)