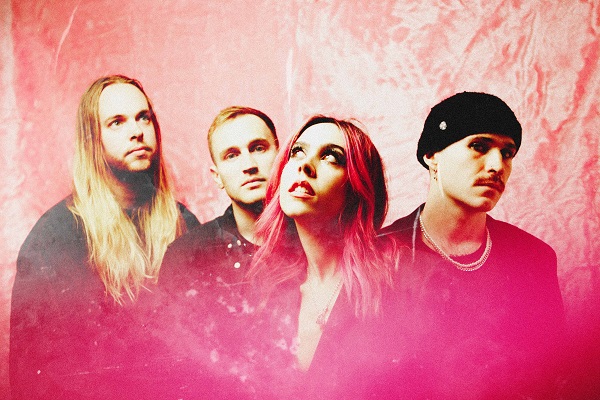 "I think this is the most transparent I've ever been in terms of lyrics…"
From release: With their ARIA Award-nominated 2020 debut full length album Self Care in their wake, 2022 is the year that the Melbourne band kickstart a new and firmly evolved chapter. While Self Care was, as Mikaila Delgado puts it "the pop punk record we needed to make", the band's impending new EP is this what i look like? sheds the previous thematics of teenage angst, relationship woes and buoyant electric guitars and instead boldly embraces the band's more contemporary musical flavours.
On is this what I look like?, two years of not touring, isolation and lockdowns has seen the group charge headfirst into creating a realm of accepting who you are and who you want to be alongside moments of arena rock, electro flourishes, chewy pop and everything in between. This is Yours Truly in a whole new stratosphere, and one that's equal parts relatable and rollicking as all hell.
We caught up with Mikaila to talk about the bands new EP 'Is this what I look like?', writing and recording during a pandemic, touring, new music, dreams, and more…
Watch the full interview below:
Essential Information
From: Australia
Band Members: Mikaila Delgado – Vocals, Teddie Winder-Haron Guitar, Lachlan Cronin – Guitar, Bradley Cronan – Drums
Website: facebook.com/yourstrulypoppunk | twitter.com/yourstruly_band | instagram.com/yourstruly_band
Latest release: Is This What I Look Like? – Out Now