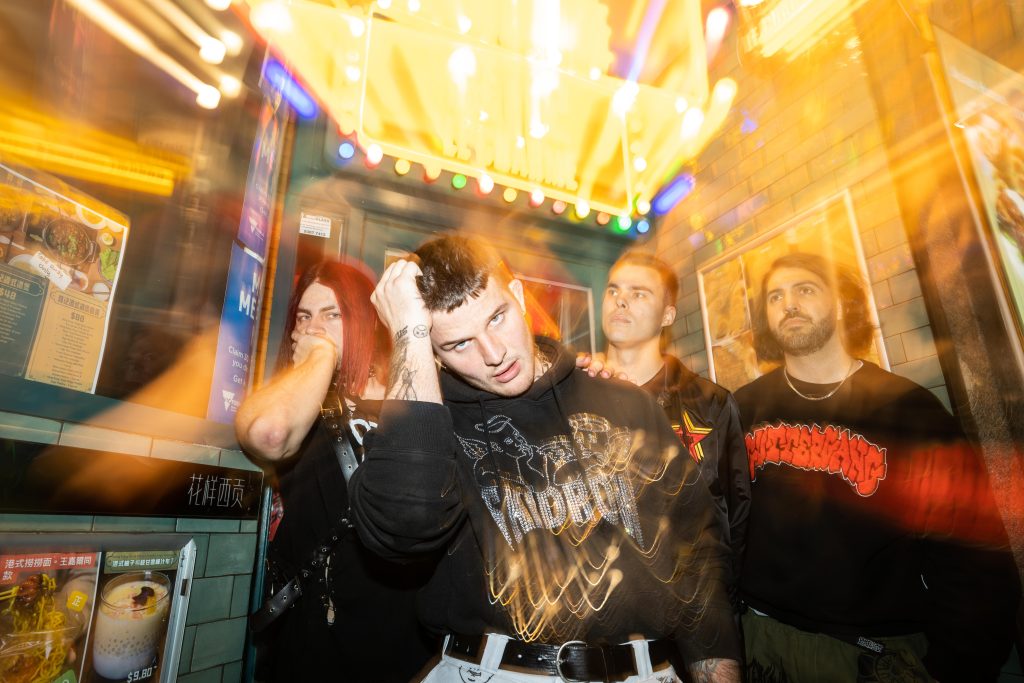 "I think this album feels like a band that's trying to find its identity and there's awesome things in that…"
From Release: Coming together over a shared love of music with a razor-sharp avant-garde aesthetic, Banks Arcade have always teetered on modernity, their gaze ever-fixed just beyond the horizon via their flourishing sonic wiles. From their 2018 debut EP Endnote to its 2020 follow up Fever Dreams, head-turning singles like Sick and Drown have gone on to amass over 1 million streams, while their recent explosive single Chosen was itself chosen by Ubisoft as the official theme song of the Rainbow Six Siege Oceanic Nationals in 2022.
Already in command of a dedicated fanbase and escalating industry attention, the Banks Arcade legacy is only truly just getting started, with 2022 now set to bring even more potent doses of futuristic heaviness to the world, courtesy of the group's first ever impending full-length release. An album initially devised as a concept album that burgeoned into a vessel of personal self-discovery, Future Lovers was born in the throes of a global pandemic, bringing its own unique challenges alongside unexpected opportunities that powerfully shaped the end result.
We caught up with Joshua of Banks Arcade to talk about the band's upcoming debut album 'Future Lovers', it's creation, the timing of the pandemic, touring, predictions, and much more…
Check out the interview below!
Essential Information
From: Melbourne, Australia via NZ
Band Members: Joshua O'Donnell (vocals, guitar), Jason Meadows (guitar), Harlan Allen-Jones (bass) and James Feekes (drums)
Website: facebook.com/banksarcade | twitter.com/banksarcade | instagram.com/banksarcade
Forthcoming release: Future Lovers – UNFD – July 29, 2022