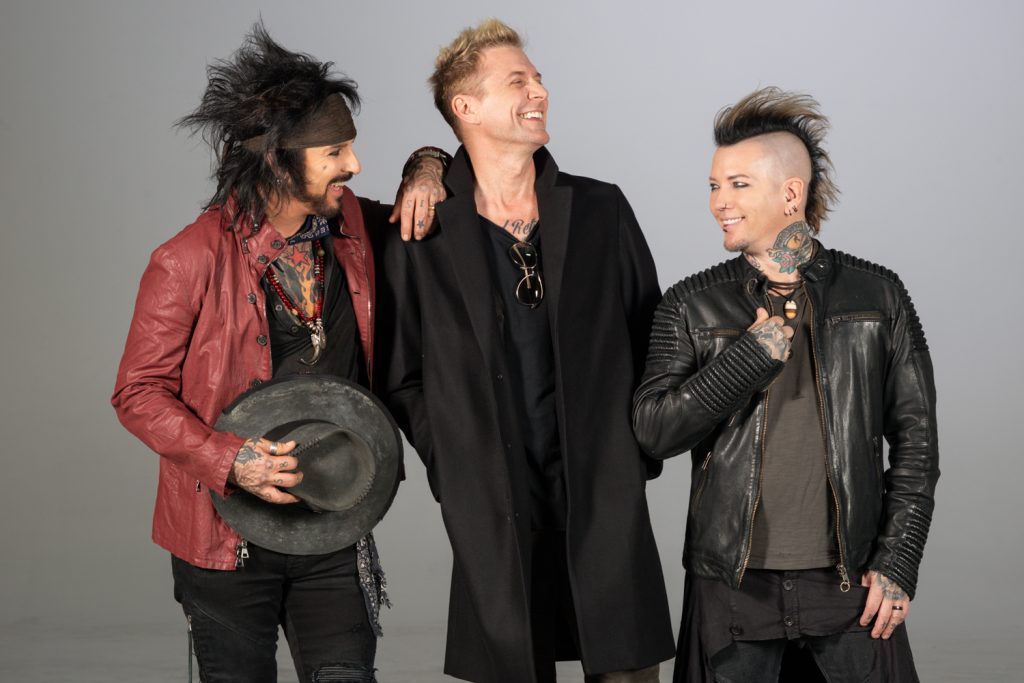 "I think for all three of us it gave us the opportunity to stop, and look back and appreciate everything that we've been through and we've done and we've accomplished."
From Release: Sixx:A.M. will release Hits on October 22 via Better Noise Music.
The album is a retrospective celebration of the iconic band's biggest hits and fan-favourite songs, that will also include five unheard tracks and mixes, marking the band's first official album with new material since 2016. As the new companion track founding member Nikki Sixx's new memoir of the same name, "The First 21" looks back nostalgically at the moments where we discovered music, ourselves and our dreams.
We caught up with James Michael to talk about the album, the single, what the future of the band looks like, and much, much more…
Check it out below.
Essential Information
From: Los Angeles, CA, USA
Band Members: Nikki Sixx, DJ Ashba and James Michael.
Website: http://www.sixxammusic.com
Latest Release: Sixx:A.M. Hits (Out October 22 – Better Noise Music)