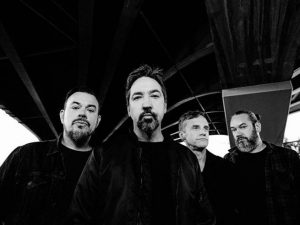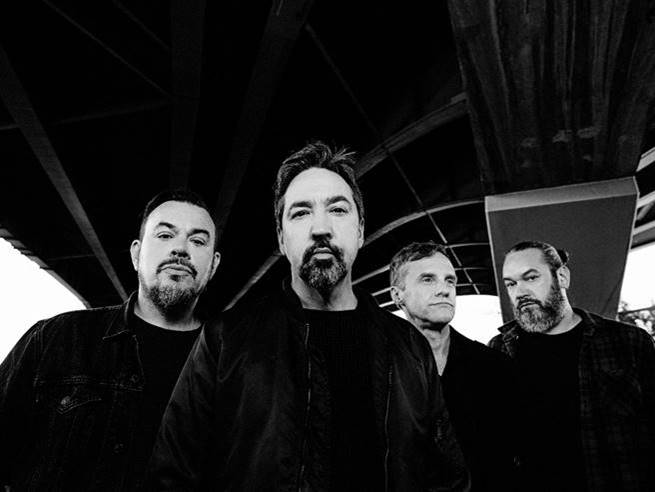 Kiwi rock icons Shihad have announced their new album 'Old Gods' will be released on August 27th, 2021. Alongside the announcement, the band have released a taste of the album with opening track "Tear Down Those Names" and revealed they will also embark on their first Australian headline tour since 2018. They will be blasting around the country in October to deliver the new and classic songs live, with the pulsating live show Shihad are known and loved for. 
If anger is an energy, then 'Old Gods' – Shihad's 10th studio album – could singlehandedly power our capital city for a year.
'Old Gods' is a step into fury for frontman Jon Toogood whose lyrics encapsulate our collective anger at recent world events.
As a new parent and convert to Islam, recently married to a Sudanese woman, Toogood begun to see perspectives other than those he'd been raised with. Add in the soul searching that came with the COVID pandemic and Black Lives Matter movement, and the band's collective disgust at the rise of Conservative politicians such as Donald Trump and Boris Johnson, and he took on a new understanding of his place in the world as a privileged white male. 
"My whole consciousness changed. I haven't been able to see the world like I used to. And all of this was feeding into, oh right, we've written the soundtrack, and this is what I'm going to talk about. I'm going to talk about the fact that I don't want a future where white supremacy reigns supreme, especially with my bi-racial children. I don't want to see leaders like Trump hold sway over a big portion of the population on the planet. Cos it's not gonna end well."
The result is 'Old Gods', an album that states its intent from the moment the crushing, grinding riff of opener "Tear Down Those Names" explodes to life, and just one song later Toogood urges for the killing of the 'old gods' in the title track. Elsewhere, Toogood takes aim at conservative talk radio, the legitimization of racism, and the radicalization of a generation fueled by misinformation.
Such vitriol would amount to nothing were it not backed by the sonic apocalypse created by Toogood, drummer Tom Larkin, guitarist Phil Knight and bassist Karl Kippenberger. As a unit they're responsible for five Number One albums in New Zealand – THE GENERAL ELECTRIC (1999), PACIFIER (2002), BEAUTIFUL MACHINE (2008), IGNITE (2010) and FVEY (2014) which also landed an ARIA award nomination for Best Hard Rock/Heavy Metal album – and Shihad's recent cover of Split Enz's "I Got You"  which became Triple M's most played track as well as topped the NZ Rock Radio charts for a staggering 26 weeks. There may be an unmistakable heaviness to 'Old Gods', but it's offset by a dexterity and musical telepathy that comes from decades of experience playing together.
"I know it's just rock'n'roll at the end of the day, but it's my artform, and I've got a really fucking powerful band to play with, making powerful music, so I'm going to write about that shit," Toogood says.
'Old Gods' will be available to stream and download on Friday 27th August, as well as on CD and 180 gram vinyl formats. "Tear Down Those Names" is available to stream and download now here.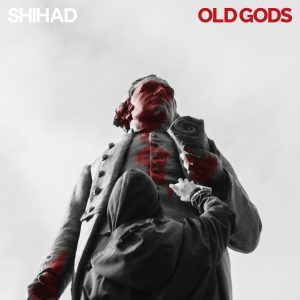 PRE-ORDER THE ALBUM HERE
OLD GODS AUSTRALIAN TOUR DATES
Friday 1 October – Prince of Wales Bunbury, WA
Saturday 2 October – Metropolis, Fremantle, WA
Thursday 7 October – The Gov, Adelaide, SA
Friday 8 October – 170 Russell, Melbourne, VIA
Thursday 14 October – The Triffid, Brisbane, QLD
Friday 15 October – Manning Bar, Sydney, NSW
Saturday 16 October – Entrance Leagues Club, Central Coast, NSW
Pre Sales are on sale now Via 24hundred, general on sale is July 15. For more information go to www.shihad.com
CONNECT WITH SHIHAD AT:
Facebook | Twitter | Instagram | Soundcloud | YouTube | Website